Sports Betting Guide
Sports Betting Guide: Match Betting explained
Sports have become an essential part of our everyday lives. The emotions we get from playing, spectating or betting on our favourite sports are incomparable. However, just like sports, betting on sports comes with lots of disappointment. So let's find out more about how you can make your betting more satisfying with a couple of simple steps. Read on.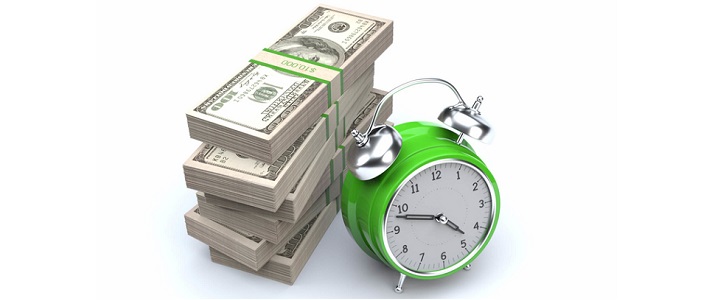 Introduction
Welcome to today's sports betting guide, where we would break down something called matched betting. Whether you heard about it or not, we will do our best to explain what matched betting is, how it works and show you a couple of easy steps which can help you master this relatively uncomplicated betting approach, which can definitely help you & your bankroll.
What is matched betting?
First things first, what exactly is matched betting? In short, matched betting is a betting strategy or approach with a goal to secure a free bonus that your online bookmaker offers by covering all the outcomes. This approach aims to secure a bonus, which would be used further in the process. This method does not involve high-risk betting or any complicated mathematical formulas. In fact, it helps you get consistent profit from the promotional offers you can find at one of our recommended online bookmakers.
Let's start with a simple example. I bet you have already come across something like a Bet & Get offer. Many online betting operators offer such a promotion as their welcome bonus or as an incentive for betting on a selected sporting event like a Premier League matchup, for example. While the bet 10 get 5 is rather a more popular variation of the offer, let's use the bet 10 get 10 for simplicity purposes. In order to make a universal example, let's use the ol good coin toss. Assume you have to bet 10 on a long-awaited coin toss to qualify for a 10 free bet bonus. In such a case, you will stake 10 both on heads & tails. Either way, you won't win anything since your wagers will cancel each other out. However, that will satisfy the requirement for getting your free bonus, which means you end up with a 10 free bet profit.
Congratulations, you made the first step. Next up, you need to wager your free bet on something. Obviously, you can stake your free bet on your favourite event and hope it wins; however, that is not what matched betting is about. Using your free bet just like that will most likely rely on luck, which is against the main principles of this betting approach. Match betting does not rely on luck but helps you ensure constant profits. Thus, you will have to repeat the process we explained above, but this time using your free bet. Note, betting with free bets does not usually provide the same amount of winnings. In other words, you get your net profit, which is your regular winnings minus the stake, which is your free bet. Keep that in mind! Well, that is exactly how matched betting works.
Newbie tipster's dilemma - How to choose the online bookmaker?
Moving forward, you are most likely to never get the same possibility for all the outcomes of the event you would like to bet on. In such cases, the method remains unchanged; however, the size of the stake would vary. What is more, there are usually more than two outcomes. Football is a good example, each match can finish with a home win, away team or a draw. It is essential to understand this and constantly adjust this method according to the situation.
It is also suggested to use a betting exchange instead of an online bookmaker when betting on something with more than two outcomes. Unlike traditional online bookmakers, betting exchanges allow their users to bet on something not to happen. So do not forget to shop for your odds to find the best value. You can also mix betting exchange with a bookmaker. For example, let's say you placed a bet on your favourite team to win at one bookmaker but backed that they will not get the W on the betting exchange. This way, you will eliminate the draw and have your two-outcome matched betting model perfectly set up.
What is a betting exchange?
We have mentioned something like a betting exchange in the above paragraphs. However, if you are new to betting, you are most likely unfamiliar with this term. So, let's try to make it clear for everyone.
Please, also check out our latest sports betting guide and find out how can UEFA coefficient help you make better Champions League predictions. Click here to read the whole article.
You can look at a betting exchange as something similar to an online bookmaker. However, there is one quite substantial difference. When it comes to online bookmakers, you are solely betting against the operator; however, in the case of betting exchanges, you bet against other punters (or a so-called market). Another great feature betting exchanges have is the ability to propose your own bet. This way, other betting exchange punters can match them. In this scenario, the first punter (who created a bet) will act as a bookmaker, while the second punter (who placed a bet) will have a regular bettor role. It is also important to know some betting vocabulary or betting slang when it comes to betting exchanges. For example, the second (regular) punter is backing the bet or places the back bet, whereas the bookish punter (first one) is laying a bet or places a lay bet. When it comes to matched betting, you will mostly be the laying bettor, yet, sometimes, your might end up placing a back bet.
Now, let's take you through a quick overview of how it actually works. We have already mentioned that you can either lay (propose a bet) or back (place a bet) at the betting exchange. Whenever the back bettor wins, the lay one would pay out their winnings just like a bookmaker would. Pretty much everything works just like you used to. If the back bettor wins, let's say at the odds of 4.00 (3/1) or 1.50 (1/2), then the lay bettor would have to pay out the winnings accordingly to the odds. In other words, the possible winnings of the back bettor are called the liability of the lay punter. Thus, being a back bettor on the betting exchange is exactly the same as betting at an online bookmaker. However, we need to focus more on the lay side of the betting exchange. This is necessary for the matched betting system to work. Moreover, it helps you cover all the outcomes with just two bets, even if there are more than two possible outcomes. 
Assume the situation where you back PSG, for example, to win (at the bookmaker) & also lay the away for the opposite outcome at the exchange. Keep in mind, you will act as a bookmaker when you lay your bets at the betting exchange! In the example above, the lay bet will be your PSG Not To Win wager. There is one more thing to keep in mind. Since a betting exchange only acts as a facilitator of the betting process (a platform or a middleman), it takes about 1-5% commission from whoever wins the bet. Thus, make sure to factor that into your calculations for your matched betting system to work effectively.
How to comply matched betting with a bookmaker promotion?
Hopefully, you can understand the mechanism of the betting exchange a bit better after reading the above paragraph. However, let us now move on & take a closer look at how to apply matched betting and get guaranteed profit from a promotional offer from one of the top online bookmakers. 
The offer we will be using today is the New Customer Offer from the bookmaker Ladbrokes. You can make a guaranteed profit of about £/€15 depending on where are you from. In order to avoid any misunderstanding, we are going to use this Bet £/€5 Get £/€20 welcome bonus, which you can claim here. While it is a great welcome offer by itself, it is not the biggest one out there. Nevertheless, it is perfect to begin your matched betting adventure with, as it does not require big investments (the stakes need to cover all the bets are rather small), and comes with quite straightforward T&C's. Well, let's get right to it step-by-step.
---
Step #1
First of all, before placing any bets, you need to register a new account on the betting exchange. If you do not already have one, you can open a new account & claim another special welcome bonus. If you are looking for a good betting exchange platform, we suggest checking out the one offered by the bookmaker Betfair. Betfair Betting Exchange is the biggest online betting exchange and a global leader in the betting exchange market, which makes it a trustworthy and reliable operator & ensures a top-class quality service. If you claim your Betfair Betting Exchange welcome bonus here or by clicking the link below.
 
---
Step #2
The next thing you need to do is head to the official bookmaker Ladbrokes website or simply click the link below.
 

This will take you straight to the bookmaker registration page & help you claim the bonus. Let' also take a quick look at the bonus rules.
Sign up at Ladbrokes
Make the first deposit
Deposits made via Prepaid Cards, Moneybookers, Paypal, Paysafe, Neteller or Skrill will not qualify for the offer
Place a qualifying bet(s) within 14 days after the registration
£/€5 min. stake
Min. odds of 1.50 (1/2)
Receive £/€20 worth of free bets (4 x £/€5)
Free bets will be valid for 7 days only
18+, General Terms & Conditions apply
Make sure you read promotional terms & conditions thoroughly in order to avoid any issues with claiming the bonus. 
Betting Tutorial: What to pay attention to when reading terms & conditions?
---
Step #3
The next step is quite simple, but some might say unnecessary, however, it will make your life 100% easier! Make sure you switch all the odds to decimal. While betting exchanges use the decimal odds format, most top online bookmakers use the more traditional fractional type. You can usually switch between the odds types at the top of the bookmaker's main page, in the sidebar, at the bottom of the page or in the account settings. Changing your odds into decimals (or preferably into one format) will help save you lots of time when calculating your stake amounts and profits. In theory, you can also use fractional odds, but we strongly recommend the decimal option. They are perfect for calculating your winnings and simply multiple your stake by the decimal odds, and that will be your payout. Keep in mind, decimal odds only tell you the total (or gross) amount of your payout. You also need to subtract your initial stake to know your actual net profit.
Sports Betting Guide: Betting odds
---
Step #4
Since everything is ready for action, let's proceed further and qualify for the promotion we selected before. Assume you have already fulfilled all the previous steps, you can now place your qualifying bet. Please, read the promotional terms & conditions carefully to avoid any mistakes! If you need to take a peek at the rules for the bookmaker Ladbrokes welcome bonus once again, you can find them above or by clicking here.
In this case, you have 14 days to place your qualifying bet after registration is completed. Keep an eye on the deposit requirements as well. It is a crucial point, however, it is one of the most common mistakes committed by punters. Luckily you can bet on any sport you like, however, remember about the min odds requirement. Our goal is to place our qualifying wager at the shortest odds possible, which in our case will be 1.50 (1/2). While the choice is yours, we suggest betting on a popular (more or less) football match. Doing so will help you match your bets easier since there will be more possibilities to find very close odds between your bookmaker bet (back bet) and betting exchange wager (lay bet). Focusing on these little aspects will help you minimise potential losses and make your matched betting more efficient. 
Betting Guide: Why is it better to register accounts at multiple bookmakers?
---
Step #5
Now, we are all set to start betting. Firstly, we need to place our bookmaker bet. Go to Ladbrokes & find a popular football match with one of the odds of at least 1.50 (1/2) for one team to win. It is important to do a bit of research before placing any of your bets. Thus, please make sure not to forget about it to avoid any undesirable losses.
Once again, you need to place a bookmaker bet on a football match between Team A & Team B, backing one of the sides to win, preferably at the odds of 1.50 (1/2) or the closest to that. Assume that it would be Team A to win, then your betting exchange bet (lay bet) will be Team A NOT to win! Simply submit your bet at Ladbrokes & let's move on to the betting exchange wager.
Betting Tutorial: Importance of thinking or how to place a «good bet»?
We already know that our lay bet, which is also your betting exchange bet, must be placed on the opposite outcome. However, we are not going to back Team B victory. Remember what one of the matched betting fundamentals tells us, try to cover all the possible outcomes with just two wagers. The Team A NOT to win wager on the betting exchange will make it possible since a draw & a Team B victory both satisfy the Team A NOT to win requirement.
There are a couple of things you need to know before placing your lay bet. In order to place a proper lay bet for your matched betting system to work, you need to know the size of a stake. Don't worry, there are plenty of Match Betting Calculators online that are free. Simply choose the one you like and select a Qualifying Bet to input the state & the odds of your first bet (back bet/bookmaker bet) and the odds of your lay bet. The calculator then will tell you how much you need to stake on your lay wager. Copy that amount for your lay wager and do the rest to submit it.
In the end, you should end up with a system where either outcome will guarantee you your free bet bonus, even though at a tiny expense, due to the difference between the odds. Do not worry, this tiny loss will be well worth it.
---
Step #6
Congratulations! You have just completed your first matched bet. Now that you have your free bet, the process is not over. Obviously, you can stake your free bet on anything you wish and see if it wins or loses. However, that outcome will rely mostly on luck. We do not want that when doing matched betting. Thus, you will have to repeat the process once again. 
Keep in mind, most of the free bets come with certain rollover requirements. Make sure you check them before submitting any bets. Another important aspect is that free bets are only valid for a certain amount of time. Please, check that in order for your bonus not to expire. Last but not least, whenever you land a free bet wager, you only get your net winnings (stake is not included). This is quite common among free bets, so keep that in mind.
Betting Guide: How to rollover a bonus?
Once again, you will have to complete another matched betting, though there will be a couple of differences. This time, you will have to stake your free bet at long odds to maximise your profit. The rest of the process remains the same. You have to find the closest odds for the back & lay wagers. Find your two wagers to cover all the outcomes to proceed further. This time you will also need to use a Matched Betting Calculator. If the one you used before satisfies you, then better use that one again. However, it is better to have a calculator with a so-called Free Bet option. Then simply input all the known data like your free bet stake & odds. It is also good to compare the lay bet's liability with the expected exchange loss using the same calculator. Since you get a set of four £/€5 free bets from the Ladbrokes welcome offer, you can also break down the matched betting process into four separate matched betting circles. This will help you reduce your potential liabilities & help you protect your bankroll if you start with a smaller budget. However, this way, it will take you much longer since you must complete them one at a time.
Sports Betting Tutorial: Managing your bankroll
Either way, you should end up with a model, which will ensure a certain profit regardless of the outcome. We also suggest conducting one draft test before trying the actual matched betting. If you get net profit at the end of the process, then you are on the right track!
Summary
As you can see, matched betting is not a fairy tale story. It is a legit betting strategy that guarantees you profits. It might seem like a complicated process; however, it will take just a couple of days to complete it once you get familiar with it. Please, let us know how much you made from your first matched betting & share your stories in the comment section below. Happy betting!
Online Betting Tutorial: What impact Messi had on betting odds?