Sports Betting Guide
What to pay attention to when reading terms & conditions?
Do you like bonuses? If yes, then you might have already heard about terms & promotions? What exactly are they and why bookmaker have them? Why is it important to read them before opting-out to the promotion? What you should have to pay more attention to? Let's find out answers to these and many other related questions with this very sports betting tutorial.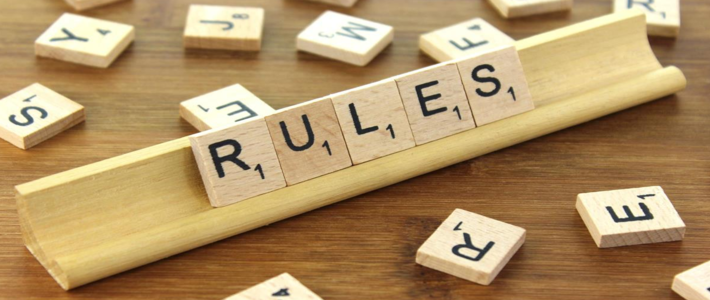 Importance of reading promotional terms & conditions
Lots of inexperienced punters are often complaining that a bookmaker did not give them a promised bonus, which wasn't quite as promised as it seems on first sight. Sometimes it is the case of being hot-headed or even stubborn. However, it is mostly due to the lack of knowledge about the promotional terms & conditions.
That is exactly why we keep trying to remind you to get familiar with every promotions' terms & conditions. This will not take too much of your priceless time but for sure will save you a ton of nerves and (maybe) even money.
The most critical points in promotional T&Cs
Bonus requirements - in this section you will find all the information regarding how to qualify for the bonus. Find out what you have to do step-by-step in order for the bookmaker to credit your account with the desired free bet or another type of a reward. It is usually something like register a new account and make the first deposit, or place a bet with specific odds, etc.
Deadlines - make sure you know how much time you got to complete all the wagering requirements, till when does the promotion run and most importantly when the bookmaker will credit your bonus. In the majority of cases, bookmakers take between 24-48 hours to process everything.
Wagering requirements - probably one of the most important parts of the terms & conditions. This is usually related to free bet bonuses and the fact that you have to convert them to real money. These are basically the steps you have to take in order to fulfil that task. More information about the rollover and how it works could be found in this sports betting guide.
Exclusions - some online bookmakers might ask you to place a single bet while others would only accept multi-fold accumulators to qualify for their offers. Bookies usually mention what products are excluded from the promotion. This could be specific markets, betting options, type of bets, stake amount, etc.
Country-related limitations - another essential part of promotional terms & conditions. Most of the time, bookmakers are offering different promotions for each of their market segments. For example, punters from the Netherlands will get a different welcome bonus than the ones from the UK. You must always double-check if the bonus you are interested in is available for your country or region. It is usually stated at the very bottom of the terms.
Expiration date - most of the bonuses have an expiration date, after which they disappear from your betting account. For example, if you get a 7-day valid free bet bonus, then you must redeem it in the following week or else it will be gone forever!