Sports Betting Guide
Newbie tipster's dilemma - How to choose the online bookmaker?
What bookmaker should you register with? Which company is more reliable? Who has the best prices? Punters who are just starting their betting journeys are facing a hell of a challenge when choosing their first online bookmaker due to the 24/7 access to the Internet and the fact that new betting companies appear all the time. Learn how to wisely choose your online bookmaker and find answers to the above questions in today's sports betting guide.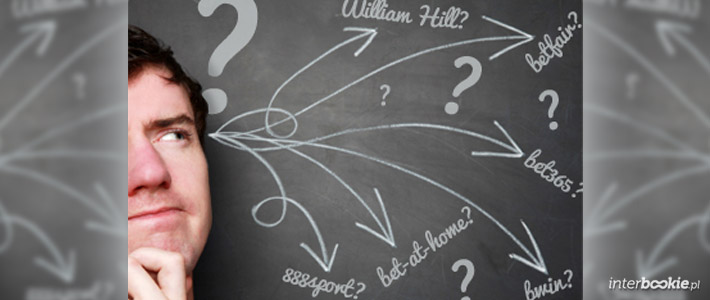 What to pay attention to when choosing the online bookmaker
Odds - we listed this point first for a reason. It is of quite a considerable importance to many punters, especially the professional ones. Unfortunately, many less-experienced tipsters pick bonuses and promotional offers over the odds, thinking the former one is more mattering. It is not quite like that though, as the name suggests, bonuses are the addition to the main offer, which the odds are the part of. They must be something extra but not the decisive factor in making the decision to stick with a particular online bookmaker. Although, as you might have noticed, the prices vary from the bookmaker to the bookmaker. Therefore, you must also consider registering an account with a couple of them at once. We have already explained the importance of having multiple accounts in one of our previous sports betting guides.
Limits - another essential factor, which is mostly related to professional punters. Limits are usually imposed on pro bettors, who are regularly winning big on sports betting. Bookmakers are using this tool to be on the safe side, limiting their possible losses by capping your max. stake at a certain level. The so-called recreational punters should not worry about such a thing, but if it happens at some point, treat it rather like a «compliment», because it is basically a bookmaker's recognition of your success.
Offer diversity - the number of sports disciplines, markets and betting options offered for a given event has a big influence on your betting. You have to look for a bookmaker with the most suitable offer for you. If you are good at volleyball, then you have to find a bookmaker that has the best volleyball offer. If you are into the livebetting, then just stick with a company that specialises in this category. The number of top online betting operators is big enough for everyone to find the one that suits them the most.
Bonuses & wagering requirements - as you might already know, bonuses are great marketing tools bookmakers use to attract more clients. Bonuses usually give tipsters extra funds to start betting with or insure their stakes with free bets, providing a more satisfactory experience. The whole idea of promotional offers is nice but, unfortunately, there's no such thing as free in life. Generally, bonuses come with certain requirements, one of which is a rollover. You have to fulfil such wagering requirements to be able to withdraw your money later. You basically have to stake it multiple times in order to turn your bonus into real money. The greater the bonus amount, the greater the rollover will be required.
Payment options - another valuable factor, which punters have to pay attention to when registering a new account. The more options your chosen bookie has, the easier, faster and safer you will be able to deposit and withdraw your funds. Our recommended online bookmakers always offer a great selection of the most relevant payment options.
Customer service - this one is more important than you think. Every top-tier bookmaker must have a decent and competent customer support service. Such a department exists to answer clients' questions of any nature. Usually, such questions are related to topics like payment problems, complaints & disputes, etc. The working hours and available languages are also critical. It makes it easier to have a 24/7 support service that speaks your native language.
Sport Betting Guide - Why do Premier League clubs score the most goals on the last day of the season?