Sports Betting Guide
Why do Premier League clubs score the most goals on the last day of the season?
Everybody is excited about the Premier League. Everything about this top-tier European football competition makes football fans go crazy. Fabulous goals, stunning passes and amazing saves, all of that is nothing compared to the last days' goal-fest. Let's take a more detailed look at this interesting football phenomenon together.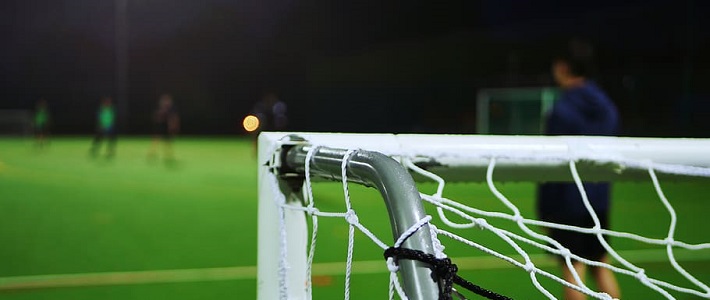 Introduction
Have you ever wondered how many goals are scored in the Premier League? What is the average per match? When are the most goals scored? Well, since the 2019/20 Premier League season is already over, all we can do is, once again, sum up the 28-year-long history of the last day scoring fest. For those who do not know, the Premier League became known for its last day scoring outbreaks all thorough its history, and there are a couple of reasons behind it.
First of all, this is the very end of the season, teams do not worry about their position anymore, and everybody is trying to safely finish the season, in order to avoid injuries during the off time. Another reason is that players are substantially lowering their focus, therefore, there is a higher chance of a defensive mistake that can easily lead to a goal. The chances of seeing more goals also spike up in the situation of a close Golden Boot run. Let's say there are a couple of prominent goalscorers being tied or having a close competition for the scoring title. Obviously, ambitions will take over, and everyone will try to take the lead at the very last moment. Such pressure makes players go all-in for an explosive finish and a spectacular show. You can use this information in order to gain an edge over the bookmaker even on such a highly-verified market.
If you still think all of this is made up, take a look at the following. According to the official Premier League data, there was at least one last day match with 6 or more goals in eight out of ten last seasons. What is more, only 3 out of 100 last day matchups (since the 2009/10 campaign) were clean sheet, which is equal to the number of matches with a total of 8 goals. The last season has finished with 1,034 overall goals, which is a bit shy from the Premier League's all-time record 1072 (2009/10 season). There is also a growing tendency of the season's last day goal average. The number has grown from a 2.44 (during 1995/96 - 1999/00) to 3.45 (during 2015/16 to 2018/19). You can clearly see that Premier League teams started scoring one more goal per match (on average). If you are wondering whether or not to back the Over 7.5 Total Goals line at one of your favourite only bookmakers on the very last matchday, you might just do, since at least one game during the last 3 season has featured such a score. This option might be highly overpriced by the online bookmaker, simply because this is quite a rare case! Although bookmakers are not going to take a gamble & set a reasonable (for them) price in order to avoid undesired outcomes. However, bookmakers are still humans and a simple mistake on their side, along with a proper risk & historical data assessment can give you a great opportunity to beat the bookmaker even in such a tough market.
For more professional betting advice, please visit our sports betting guide section.
Please, take a look at the last day's goal average throughout the Premier League history:
Time Period

Average Goals
(per match)

1995/96 - 1999/00
2.44
2000/01 - 2004/05
3.08
2005/06 - 2009/10
2.94
2010/11 - 2014/15
3.14
2015/16 - 2018/19
3.45
2019/20
2.72
2020/2021
2.69
Unfortunately, we did not get to whiteness are growing trend in the very last EPL campaign, however, there are quite significant reasons for that.
What matchups are the most goal-prone?
Since we already know that the last day produces the most goals, what are the teams that are scoring them? Are there clubs that consistently score more or less? What matchups are the most goal-prone? Most importantly, where to look for that value?
Obviously, you have to look for the more attacking and stronger teams here. A great example could be Manchester City, Liverpool, Chelsea, Leicester, etc. A good place to start looking would be the top 4, top 6 seeded teams. Let's just use a couple of iconic Premier League clashes. First up on our list is Liverpool & Newcastle. These two clubs have a long history of facing each other. They have already met 50 times and produced over 3.1 goals per match. Many of you should also remember an 8-goal thriller between the Reds and the Blues at the end of the last campaign. The match that was supposed to have a rather moderate pace featured the extremely good attacking performance from both sides. Tottenham matches are another honey hole when looking for goals. Their main attacking power - Harry Kane, has been featured on the top league scorers list for years, winning multiple titles, as well. Kane also holds a great record of scoring on the last matchday of the season, having scored one, three & two goals, in the last three seasons respectively.
Final day games with six or more goals since 2009/10
| | |
| --- | --- |
| Season | Fixture & Score |
| 2009/10 | Chelsea 8:0 Wigan |
| 2010/11 | Man Utd 4:2 Blackpool |
| 2010/11 | Newcastle 3:3 West Brom |
| 2012/13 | Man Utd 5:5 West Brom |
| 2012/13 | West Ham 4:2 Reading |
| 2014/15 | Leicester 5:1 QPR |
| 2014/15 | Stoke 6:1 Liverpool |
| 2015/16 | Newcastle 5:1 Tottenham |
| 2016/17 | Chelsea 5:1 Sunderland |
| 2016/17 | Hull City 1:7 Tottenham |
| 2017/18 | Tottenham 5:4 Leicester |
| 2018/19 | Crystal Palace 5:3 Bournemouth |
| 2020/21 | Leicester City 2:4 Tottenham |
Despite playing a more relaxed football at the end of the season, some teams might use that opportunity to solidify their desired spot and qualify for the next year's European competition.
If you would like to claim a Champions League free bet, please visit our promo section.
That is where the already mentioned top 4 & top 6 seeds make the difference. You have to know whether or not there are teams on the edge of European cups qualification zones. Analyse their upcoming fixtures, league points, as well as chances of the competing teams and break down the situation in order to place a winning bet. Teams that are worth attention: Chelsea, Manchester United, Leicester, Tottenham, Arsenal. These clubs are well-known Premier League powerhouses, thus expecting them to go for the final dash would be quite smart of you.
Great news for the Red Devils' fans, as their favourite team has taken more points in the final day during 27 (completed) seasons that any other Premier League club. Please, use this information, when trying to make your football outcomes predictions. Bookmakers are not always aware of such statistics and might simple avoid factoring something like that while setting their odds. 
Please, also take a look at the average points taken by each Premier League teams from their last season game (1992/93-2019/20 seasons):
| | | |
| --- | --- | --- |
| Club | Average goals | # of matches |
| Manchester United | 2.22 | 27 |
| Arsenal | 2.18 | 27 |
| Chelsea     | 1.96 | 27 |
| Liverpool     | 1.77 | 27 |
| West Ham | 1.77 | 22 |
| Newcastle   | 1.54 | 24 |
| Manchester City | 1.45 | 22 |
| Tottenham   | 1.41 | 27 |
| Crystal Palace | 1.40 | 10 |
| Everton   | 1.33 | 27 |
| Southampton  | 1.25 | 20 |
| Burnley  | 1.20 | 5 |
| Norwich | 1.12 | 8 |
| Aston Villa | 1.04 | 24 |
| Bournemouth   | 1.00 | 4 |
| Leicester  | 1.00 | 13 |
| Sheffield Utd | 1.00 | 3 |
| Watford   | 0.83 | 6 |
| Wolves | 0.57 | 7 |
| Brighton  | 0.00 | 2 |
Summary
This football betting guide does not necessarily suggest that certain things are going to happen regardless, instead, it aims to show you what stands behind the Premier League phenomenal last day goal-scoring rate, how to read it, foresee it, properly analyse and implement into your betting. We hope this topic is now more clear for you. If you still need additional help with finding answers for how to properly bet on football, what makes a good football punter and how to register a new account and claim a welcome bonus properly, please click here to visit our sports betting guides section.
Premier League Sporst Betting Guide - What to keep an eye out during the Premier League opening weekend?