Sports Betting Guide
Managing your bankroll
Many inexperienced punters believe that it is enough to just have substantial knowledge about sports, in order to achieve success in sports betting. It is partially true, however, the knowledge by itself is far from being enough. It is also important to know how to properly manage your bankroll. Learn more about it in this very betting guide.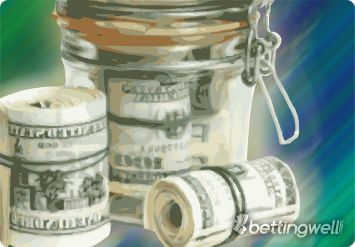 Introduction
The data connected with players, their injuries and absences, team tactics, statistics and history of head to head matches (H2H) between teams without a doubt helps to place a winning bet. Nevertheless, if you are looking to make profits in the long-run, you will also need the ability to find the value out of thousands of bets, and more importantly, know how to properly manage your funds.
Sign up with our recommended online bookmakers today and claim your welcome bonus
Try to look at it, as it is your company or a sort of entrepreneurship. A business that you are going to invest your time, knowledge, and what is more important, money, and which is going to pay off in the near future. Alas, we cannot assure big successes and would rather suggest looking for another, less expensive, hobby, for those who are betting on sports just for fun. Everyone else, who is looking to make some profits in this field are more than welcome to continue reading this sports betting guide.
How to start?
What would you do first when starting your own company? A great idea would be to start from setting your financial boundaries (budget) and the development plan with goals and strategies you are going to use to achieve them. The same thing goes for sports betting. You need to have a clear vision of where you're going and what you are trying to achieve before placing your first wager.
Thus, what kind of budget do you need to start the game with? The answer is rather simple, the one that you can afford at the moment and which will not burden your personal finances in any way. Using the real business example (again), you have to keep in mind that not all your investments are going to succeed, some of them, unfortunately, are going to fail. That is why your budget planning has to factor in such possibilities in order not to draw the money needed for bills paying or whatsoever.
Break down your bankroll
Next up, you have to break down your bankroll into smaller units. Some say, 100 is a good number to stick to, however, you can do it your own way. Therefore, if you have deposited £/€100, the size of your single unit would be just £/€1, if £/€500, then £/€5, and so on. Using this method will help you access the risk more accurately and choose your staking method more efficiently in the future. 
A general rule of thumb says that the max size of a single unit should not be more than 2-3% of your bankroll. In some rare cases, it could be 5%, but not more than that, if you want to manage your budget rationally. Assuming that your initial budget is £/€100, your single bet stake should exceed a £/€5 amount. Believe us, this is the most efficient way, which will help your betting adventure last more than just a couple of hours. For those who wonder - yes, you can increase your stake amount proportionally, if your efficiency and bankroll go up. Summing up, a 2-3% stake will help you withstand even the longest losing streak, which sooner or later everyone goes through. Please, do not fool yourself by thinking you will be the exception! 
What else? For those who don't know yet, there is no such terminology as «va banque» or «going all-in» among professional punters. If you would like to become one of them, you must once and for all forget about them and completely eliminate them from your lexicon. None of such punters would ever stake the whole bankroll on the event with even the highest probability. Another thing to keep in mind is to never borrow money for betting. Just like getting a loan from the bank for the iffy investment, borrowing money from someone you know just to bet with is not a great idea. The consequences could be very severe.
Staking method
Let's assume the budgeting part is all set. So, what is next? The last thing we have to mention here is the selection of the proper staking method. More information about all the recommended betting systems could be found here. However, we would like to talk a bit about some of the most straightforward ones that would be the most suitable for the beginners.
Flat stake - is a system that all the new & inexperienced punters should start with at the beginning of their betting adventure. In the case of this method, punters have to select a fixed stake amount (not exceeding 2% of the bankroll) and stick to it regardless of the risk factor or the odds of the particular event. Using this method decreases your chances of going bankrupt, and, in the case of high efficiency, proves to be quite profitable. However, not as much profitable as some of the other systems. Another thing, if you would like to have positive results in the long run, you would need to shop for a bit higher prices than usual (singles with the odds shorter than 1.70 (7/10) should be out of consideration).
Proportional staking - a relatively easy system commonly used by the best punters in the world. Basically, this is the modification of the flat stake method, where you differentiate the number of units staked (usually 1-10) based on the risk factor, probability and odds of the particular event (obviously preserving the 2-3% rule). This system is also one of the most popular staking methods on the Internet. Its only disadvantage is the difficulty to pick the proper amount of staked units for each of the events. For example, when is it okay to stake just 2 and when you need to drop all 8. Do not worry, the skill of choosing a proper stake size will come with time & experience, just stay patient.
Tired of reading endless sports betting articles? Click here and claim a cool free bonus to boost your betting today!