The very simple way of writing odds.
The most common type of odds among Europeans (except the UK), Australians and South Americans. It got so popular due to its simplicity of calculating the possible winnings. For example: a £100 stake with odds of 1.90 is going to bring you a return of 190, where 90 is your profit. In order to be able to use this method you only need to know how to multiply.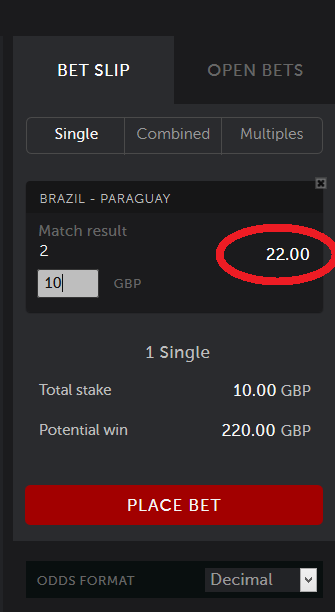 The screenshot shows us a bet with a decimal odds of 22.00 and a stake of £10, with the possible winnings of £220.
The other popular type of odds are Fractional and American. There are also Malesian, Indonesian, Hong Kongese.

On this screenshot you can see the same game represented in both decimal and fractional odds.
Usually British bookmakers have fractional odds on their website set by default. How to change it? It really depends on the bookmaker you are using, some have the dropdown menu in the website's header, others require you to be logged in and change in it your profile settings.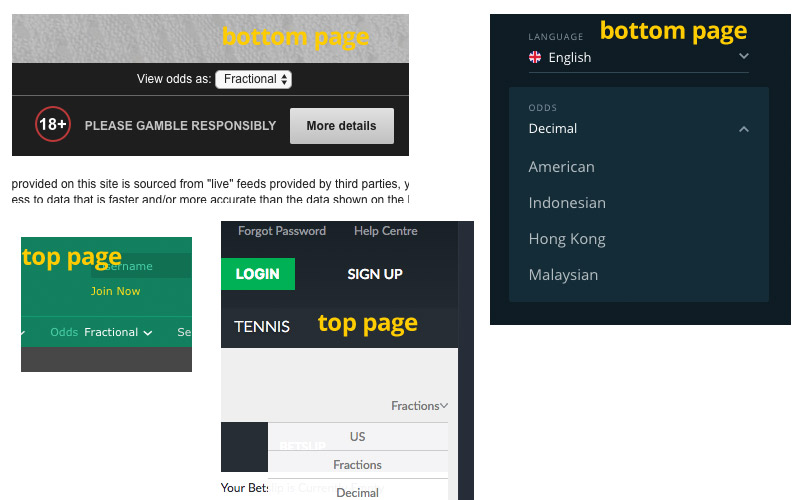 Here you can see different ways how to change the odds type.