Sports Betting Guide
The 6 No-Nos of Online Sports Betting
You might have been wondering what is not okay with your betting routine, what can be improved, or what you should get rid of completely. If any of this sounds familiar, then it is time to change something about your betting right now.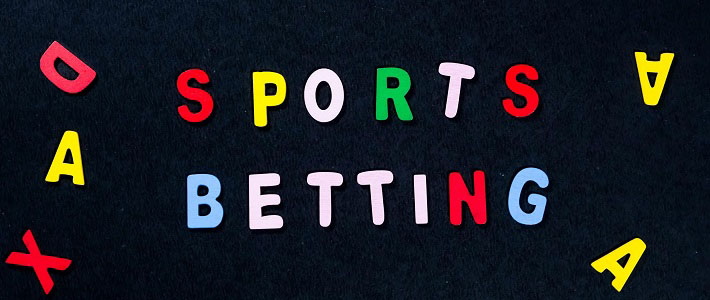 Introduction
Are you tired of reading these long articles about betting that keep repeating the same things over and over? Well, it is time to end this now and here! We would like to share our knowledge and experience with you and draw your attention to some of the most simple but very crucial aspects of online betting, which you can implement in your routine this very moment!
Today we prepared a list of 6 most dangerous mistakes that prevent punters from reaching success when betting on sports.
Information - Advantage
Betting markets are created by the bookmakers and later verified by the market based on the information that is available. Since the market itself (punters) and the bookmakers (oddsmakers) are all humans that only means that there is a large room for mistakes even though the chances of them occurring are extremely low. Anyhow, betting markets are not the place to play around. There are lots of people on such markets who come well-prepared, ranging from professional punters, who are basically treating sports betting like their daytime job, to betting syndicates, which a capable of controlling the market in some sense. Both of the mentioned parties have access to some of the most precise and detailed data that allows them to place their wagers with extreme precision.
Therefore, if you are engaging in this sort of activity, you must remember about not bringing a knife to a gunfight meaning coming unprepared or without any idea of what is going on in such environments. However, there are some good news as well. Thanks to technological development, we have more information available for us than ever before. Punters can truly benefit from stuff like track data, statistics of all sorts, replays, professional reports, ratings, analyses, price fluctuation history, etc. The best part of all of this is that punters can access it completely for free and without any extra effort. Therefore, simply go online, look it up and use it to close the gap on big players and bookmakers.
Odds Shopping & Bad Pricing
One of the most common but yet shocking mistakes of online betting is simply choosing the odds that you have been offered without any attempts to find a better deal. Going back in time, it was obviously impossible to do, and you could only bet at the odds that were offered to you on the spot. Well, the times have changed and since the vast majority of gambling (not only sports betting) is done online sticking only to one service is a complete NO-NO!
If you still have not registered an account at multiple online betting service, then it is a good time to do so. Not only doing so will provide you with a substantially bigger offer but also give you an opportunity to shop for the best price on the entire market. Believe us, even the tiniest difference in odds is crucial to your long term results. If you still have doubt, please take a look at this sports betting guide, to help you better understand the importance of having accounts at multiple online bookmakers.
Staking
Shopping for the best price is very important; however, it does not guarantee you anything, as long as you don't have a proper staking method in place. Bizarre staking has its consequences and rather sooner than later, you are going to feel its toll on your bankroll.
If you look at its nature, betting is basically a game of probability and mathematical analysis. Therefore, the lack of knowledge of how it works and disobedience of certain rules will only cost you your time, money and nerves. Therefore, do some reading first and chose one of the staking methods that suit your betting style best.
Value Over Everything
Value… Are you familiar with it? Well, if you have any second thoughts about its relation to betting, then there is another point you have to work on. The majority of young and/or inexperienced bettors think that betting on winners is the key to success and all you have to do is pick the favourite. Is that true though? Simply try backing favourites for the next 10 wagers and see what happens. If you think you are going to win any money out of such a strategy, then we have some bad news for you. Of course, you will have series of successful runs, but in the long run, such an approach is destined for failure.
Sports Betting Guide: How to beat a bookie? Secrets of the world's best punters.
Bettin is not and has never been about picking favourites. The only way to find success in this field is to look for value. Simply saying, you have to bet at the price that is greater than what you have estimated it to be. Does not matter how likely to happen the event is, if it does not have value, it is not a good bet! Click here, to find out more about the value and how to look for it.
Emotions & Biases
One of the all-time biggest mistakes ever committed by punters. Keeping your emotions out of betting is one of the hardest skills to master. Every punter was guilty of letting their emotions on the loose at least once. The consequences of such behaviour are far from desirable and most likely will make you regret what you have done.
Placing a winning, well-analysed bet should not involve any emotions; otherwise, you are taking the risk of being biased by various factors that surround you at that time of placing your wagers. Whether you are staking too much thinking you have a hot hand or too little after losing a couple of bets in a row, it is still going to lead to poor results. A good ol' saying makes the most sense in this context - take one step at a time. That is true, treat every event you are betting on as a completely separate case, which it actually is. Believe it or not, there is zero correlation between you winning/losing your previous bet and winning/losing your next one. Sometimes it is better just to take a break and cool down a bit; however, keeping your emotions aside at all time (when betting) is a must regardless of what the case might be.
Learn From Your Mistakes
The last but far from being the least. Whether you are guilty of some of the above mistakes or not, one thing is for certain, if you are not learning from your previous experiences, then there is no way you are going to develop a good betting habit over time.
Whether you keep letting your emotions dictate your betting or you keep stacking on the favourites just to catch a quick win, you are still committing the same mistake over and over. What is more, while you are constantly doing it, you are not only limiting your chances of winning but also constantly getting deeper and deeper into the rabbit hole, which is going to be much harder to get out of.
Simply do yourself a small favour and start analysing what you have done right and/or wrong. Develop your own formula and stick to it regardless. Just remember keeping it cool and placing your bets only after a thorough analysis. The moment you develop a good betting routine, you will start seeing the results.