Sports Betting Guide
Betting strategy - how to gain an edge over the bookmaker?
Betting is relatively easy at first sight. It's enough to foresee the outcome and wait for the payout. Well, this is only in theory. You get a whole different picture when you actually do it.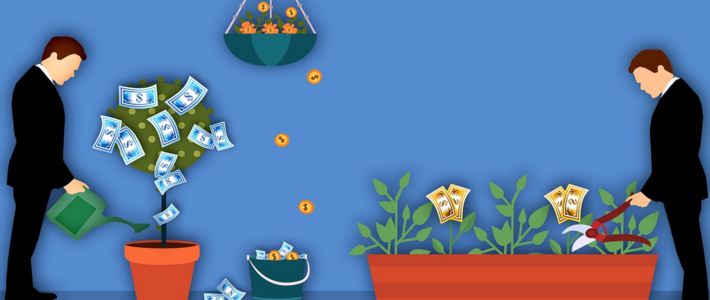 It appears that profit-making tipsters amount for a tiny share of all punters. Why is that? Why most of the bettors, even after a promising start, aren't able to keep up with a pace and sooner or later end up zeroing their balance? How to gain an edge over the bookie? Answers to these and many other questions you will find in our today's betting guide.
Betting margin over everything!
In reality, professional tipsters work out a yield of about 5-6%, which is a good number, to start with. Only the chosen ones are able to reach the 10% mark, and you have to be God-like to go even further. We wish you nothing but best, however, please, do not take what we say wrong. We do not say that you are not going to be one of those top-tier bettors. Just like you, we also try to get there, step-by-step. Since we know what we are talking about, we would rather suggest you solidify your position at 5%, and only then aim for a higher price.
A 5% yield means exactly what it stands for, a particular level of profit that you have reached over a certain period of time. Let's assume that in May alone, you have invested €10,000 in betting. This would mean that you made €500 netto. Seems alright, doesn't it?
Let's take a look at the scenario, where you would've placed the exact same bets at the bookmaker offering slightly lower odds. What would it look like? What about a difference of just 3%. Seems like not a big of a deal, right? 
What would you say if someone would tell you, that such an irrelevant difference with everything else kept unchanged will bring the aforementioned €500 monthly profit to barely €200? Do you still think it's not worth spending an hour or two registering with a couple of different bookies in order to get the best possible odds on the market, even if they vary just by 1%?
The above example showed that you could've lost €300 in just one month. Bring it up to the annual scale, and you are already down by €3,600, on a 5-year run - your losses would total at €18,000, which is enough to buy a new car! Do you still think that a couple of percent change does not make a difference?
'If it ain't broke, don't fix it'
Since we agreed that bookmakers' margin gives them an edge over punters, is there a way to overcome it somehow? With a bit of effort, we can balance it out, minimising our losses. So how can we gain an edge over a bookie? Do bookmakers have any weaknesses? Of course, they do, and when you will know them, nothing would come your way to take advantage of it.
Champions League, NBA, Premier League, Serie A, La Liga, Wimbledon, Olympics, F1, US Open, Bundesliga, World Cup, it is far not an exhaustive list of events you can bet on. Such top markets carry a lot of risks and are not really advised by us to bet on, instead, we would like to direct your attention to something else. Of course, there are lots of professional punters who specialise on Champions League. Yes, they make profits, small but still profits. 
The vast majority of bookmakers go the distance to be ahead of the competition in every aspect. That is why you see all these competitive welcome offers, best odds and widest market availability. Such moves, however, bring along high risks. Why? Every bookmaker has to hire a team of oddsmakers who would evaluate the odds of various popular markets. Coming from that, bookies would need to hire thousands of people to cover all the events on a daily basis, which would result in an endless payroll.
That is exactly why odds for less popular leagues and events have more room for uncertainty. Bookies allow bettors to verify the market and accept some minor losses. This is the moment when we come into play!
Bookmakers struggle to embrace semi-amateur football leagues in Australia, Czech Republic or Ireland. Why? The answer is simple! There are too many of those. However, nothing stops us from focusing on two-three of those and become experts at it. What does it give us? More than you can imagine!
Just by knowing the teams, we are already in a better position to make a winning bet. Moreover, or maybe even, first of all, knowing the market allows us to skip the waiting and become the market ourselves. What do we mean by that, is that you don't have to wait for the market to get verified, but just look at the opening odds and see whether they represent the true market value or a bookmaker's mistake.
How big of mistakes do oddsmakers make offering odds for lower leagues? From our personal experience, we can say quite big ones. There are leagues for which bookmakers automatically offer Asian goal lines at 3.5, and which just after a couple of minutes get moved to 4.25, providing us with a clear surebet.
Don't be afraid of special bets
Similar to the lower leagues markets, bookies don't have much knowledge about those "special" ones. Most sportsbooks offer such markets just to be in tune with the competition. Still, late responses, along with the lack of knowledge, are common. Despite having such similarities with the exotic markets, specials behave in a little different manner.
Of course, nobody can be 100% sure about the outcome even in situations where the number one team in the league meets the one from the very bottom of the standings. Everything can happen until the final whistle. In case of special bets, rumours, guesses, leaked info and similar things of this nature come into play. Bookmakers use these to define which option is more real than the other one.
The most common special bet market is Oscars. The winner is always kept a secret, but everyone still guesses who that would be. The same scenario persists in other awards nominations and votings like Emmy, Grammy, Golden Raspberry Awards, Noble Prize, Time Person of the Year, Ballon d'Or and others. Seems like nobody supposed to know what's going to happen but quite often you see nominees who appeared not to get an award being absent during the ceremony and the one who wins always has a well-prepared speech.
Completely the same can be observed in political markets. An experienced tipster will certainly see the whole thing through and know which party will have more votes in the upcoming elections.
Collect as much information as possible
Someone who's good at everything is excellent at nothing! According to this saying, please, do not try to bet on every market out there. Just focus on a couple of those that you like and/or have knowledge about and master them. 
Unfortunately, you won't find the needed information on the most popular websites or forums, you would have to dig a bit deeper. The real source of the first-hand information will be specialised betting services, where punters share their tips, guesses and knowledge. However, in case of such web-portals, it is hard to check the validity of the source. This is because lots of bettors only think they are good and have some idea about betting. Such bettors would do everything to get their shining moment, sometimes making completely odd calls about the playing teams or players.
Our experience tells us the following, it is much better to check with social media. For example, Twitter, where you get the real stuff but not those #TacoTuesday posts. Twitter is all about the information!
Who will play? Who won't? Who's injured? Who's sitting out? Who must be careful with fouling before an important match? Which player was partying the whole night before the game? Who has some love affairs with a celebrity? We can go on forever with these. We don't have to tell you about how much every single one of those affects the actual match or a player.
Moreover, Twitter or Facebook are fastest-reacting social media platforms. You can learn a lot from them about the upcoming matches and which rosters are approved for games.
We are not talking right now just about those semi-amateur leagues in Australia, but also about the Champions League matches before which, we nervously refresh the official team's account in order to get the right information before the kickoff.