Sports Betting Guide
What are the most common bookmakers' mistakes?
Maybe for some of you, especially those who are just starting their betting journey, it would be surprising to know that bookmakers do also make a lot of mistakes. What are the most common ones? How to take advantage of them? All of this and even more in today's betting guide.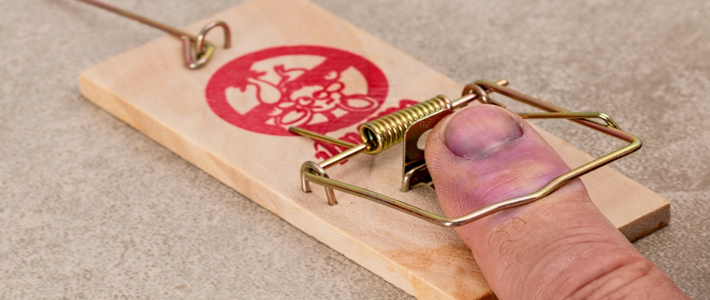 Betting and gambling as a whole is a game where you play on somebody else's mistakes. If the tipster makes one, the bookmaker gains an edge, but don't you worry, we have some good news. Not as often as among punters but mistakes find themselves among the bookmakers as well. An experienced tipster can quickly turn them into his/her own favour. You just must keep your mind sharp and know what offers to take and what to avoid.
Wrong odds
Offering odds for a particular event is where bookmakers make their most common mistake. Odds for thousands of events are changing multiple times per minute, hence, oddsmakers have tons of work to do. Every time they are off, tipsters are taking advantage of it. They are always waiting for such a thing to occur. There is nothing wrong with it, moreover, it's the main goal of the tipster's job.
We must, though, point out an important difference here. There are two types of odds errors bookmakers can make. First one is so-called "soft value", in case of which the fair odds for the event, let' say, would be 1.65 (13/20) and offered by 99% of bookmakers on the market, however, the oddsmakers of one bookmaking company, who are a bit lousy, left the 1.76 (19/25) odds on their website. This type of mistake warms each tipster's heart and is entirely legal to be taken advantage of.
Another thing is when a bookmaker makes a drastic mistake and for the event that should be priced max. at 1.66 (33/50), offers something like 6.95 (119/20). First of all, it is an obvious human factor or just a system error and is not quite okay to take advantage of. You can be sure that regardless of the result your bet would be voided, so it would be just a waste of time.
It would be even worse if you add such a prop to your acca slip. It can happen that the tip, along with the whole accumulator, will be voided due to the aforementioned mistake.
Different odds for the same event
An extremely common mistake regularly made by even the online bookmakers. In such a case you can only expect an error of around a couple of %, however, it is always better to have them coming to your pockets rather than bookmakers'. What is it all about? It's very simple.
For some reason, bookmakers are very often offering completely different odds for the identical events, and no one said it is forbidden to take advantage of them. For example, in a random football match a bookmaker is offering 1.75 (3/4) odds for the Home Team victory, but for the Asian handicaps AH (-0.5) the odds are 1.78 (39/50)! The same thing is when Asian handicaps AH Over 9.5 for corners have odds of 1.82 (41/50) but the European ones EH Over 9 are priced at 1.85 (17/20).
Is it a lot? Some tipster yes, for other - no. It won't flip your bankroll upside-down, however, there are professional tipsters whose monthly turnover is somewhere around €100,000 (which is not something extraordinary but rather standard), then those couple of per cent will make a difference, right?
Wrongly calculated slips
Nowadays, new bookies appear like mushrooms in the dark, and it's a common practice to hire not very experienced and properly trained people (for sure you have found yourself in the situation where you were unable to get the answers for a seemed to be a simple question at least once). 
Just like there are incompetent people hired in the support team, there is a room for such in the accounting department as well. If you're lucky enough, they might payout your lost bet but next time count your win as a mistake. It is not such a widespread practise and doesn't happen too often among the top online bookmakers, however, is still possible, so you must keep your eyes open. Why?
Most importantly, in order to report the mistake in case of not in our favour and receive the money. What about the situation when the error is in our favour?
Most common errors committed by punters.
We are not able to give you an unambiguous answer here if you must report it and give up the wrongly-awarded money. Anyways, you still have to keep in mind the fact that bookmaker can even after some time find out the mistake without you reporting it and correct it, deducting money from your account.
There were also awkward situations where tipsters were withdrawing the money and by the time bookmakers have reacted to the matter had a negative balance. After all, they had to make additional deposits.