Betting News
Huge corruption scandal in the Ukrainian football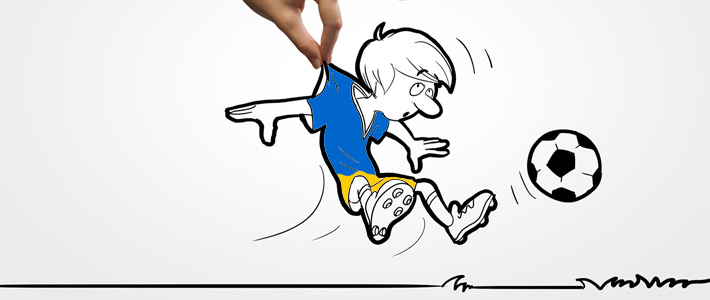 Even 70% of all teams participating in the four highest football leagues in Ukraine were caught fixing their matches for the last few years in order to get money from illegal sports betting.
More than 300 people involved in the corruption scandal in Ukraine
If there is money, You can be certain that there are always frauds, scams and other illegal behaviour. Corruption in sport, especially as popular as football, is unfortunately very common and old practice. At this point, there is probably no one that will raise their eyebrows if he hears about another fixed-match or corruption scandal in football. But this time, it is very serious as it shows that the whole country and its football organisations are corrupted. The scale of the problem in Ukraine is simply shocking!
Out of the 52 teams in the four highest football leagues of the Ukrainian football association, 35 were accused of match fixing. This is 70% of all teams. Furthermore, about 328 people were involved in the scandal including footballers, referees and even the owners of the clubs.
"By knowing the results of the matches that would happen, the people involved in the match-fixing have placed sports betting bets at Asian sports betting online bookmakers and because of the transparency of such betting operators have made roughly about 5 million dollars a year because of this fraudulence." - claims the Minister of the Internal Affairs of Ukraine, Arsen Awakow.