Betting News
Betting on the Nigerian Premier League is a piece of cake. But can You make money on this competition at an online bookmaker?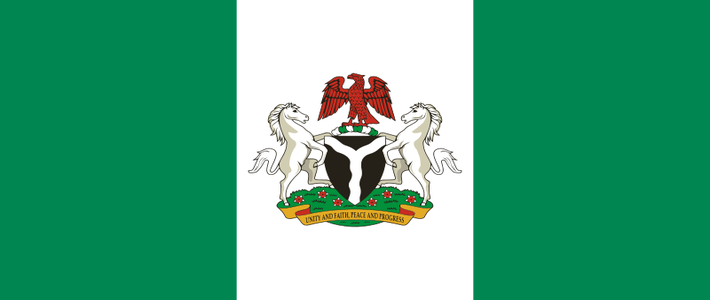 Football is a game of surprises and sometimes, it takes almost a miracle to predict a result in a match. But as it turns out, it is not like that in every competition. There are football leagues from some countries on the world map, in which placing a winning bet is easier than eating a morning oats! 
Even harder life of the football punters
Sports betting, especially betting on football, is not an easy thing to successfully do. Surprise comes after surprise, placing a possibly winning bet requires more and more knowledge about the teams, players and whole bunch of other variables, not mentioning quite a bit of luck. The level of football of particular teams gets more even every year and it very often it becomes almost impossible to differentiate two teams apart from each other. Example of Leicester City recent success shows that nowadays, every team can win with one another and claim trophies.   
The home ground advantage is also decreasing in importance. Currently, most teams travel to their away matches via planes and check in most luxurious hotels. In meantime they relax with proper diet, plenty of sleep and after an easy training session and some rest, they play their away game as it would be their home match. Teams winning away games regularly is not as big surprise and shock as it used to be. But as it turns out, it is not like that in every country and for any competition. There are countries, in which a home game almost always means a win, maybe sometimes a draw but definitely never a lost match!
In Nigeria, home teams very rarely lose their games 
First of all, we will show You two tables of randomly chosen European leagues (In this case, the luck pointed us the English League One)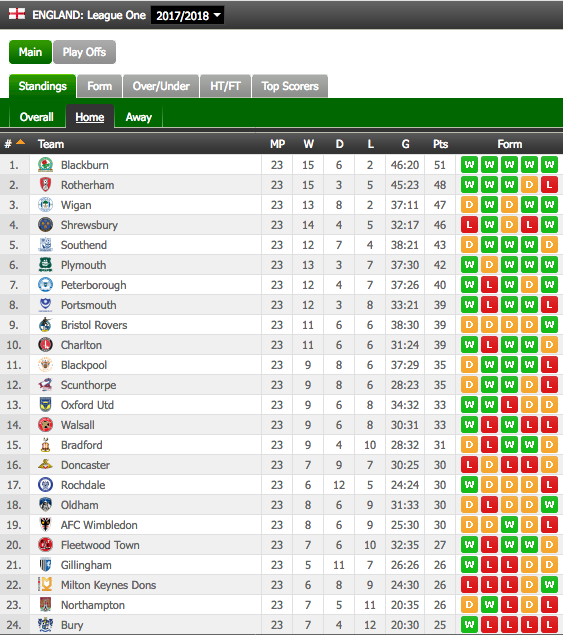 Source: flashscore.com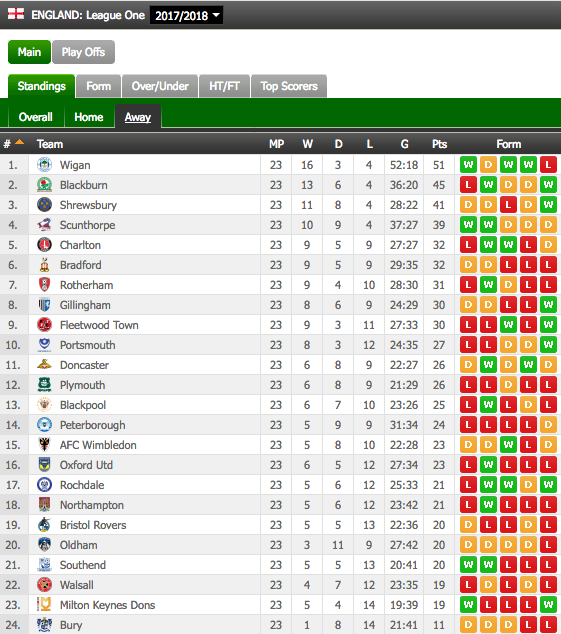 Source: flashscore.com

The first table shows the football games of particular team at home, while the other presents the away matches. Such view should not surprise any punter, after all, its just a regular table with statistics. The teams win a bit more games at home than in away matches, but they sometimes manage to get few points from their away voyages.
Now, let us look at the same statistics for the Premier League of Nigeria.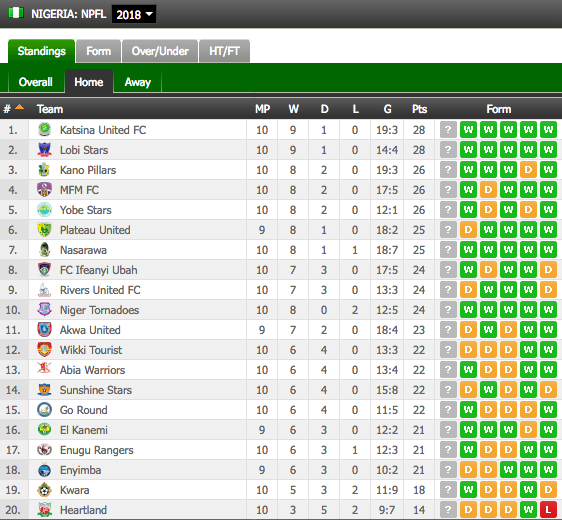 Source: flashscore.com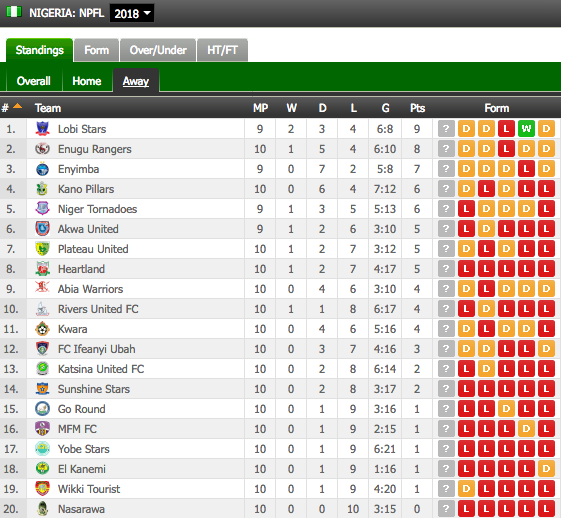 Source: flashscore.com
As it turns out, in Nigeria, home match equals almost every time, a win for the home team and therefore by eliminating the chances for the loss of the home team, the percentage of possibility of getting some points away from home in this competition is somewhere close to zero. After 20 match weeks (about 200 games), the away teams won only 8 times. EIGHT!!! This is less than 5% of all matches.
It would therefore mean, that the Nigerian league is a real gold mine and all You have to do, to make a fortune out of it, is to place Your money for the win of the home teams all the time. Sadly, as it turns out, it is not as fantastic as it would seem. The online bookmakers are not stupid enough and offer ridiculously low odds for a 1X (Draw or Win for the home team) bet. Professional punters do not even look at this bets and the amateurs will also pass on it in favour of something more profitable. Example? Here You are: 
Few matches ago, the worst team of the League, Heartland, played with the leader of the whole table, the team of Lobi Stars. For the win of the favourite, the bookmaker paid around 1.30 odds, so it seems that everything is in line up to this point. Exactly, everything seemed fine. The problem is, the bookmaker offered the 1.30 odds not for the best team in the league, but for the worst one!!! The low odds for the clear win of the weaker team may come as a surprise, but the real shock must have been the ones offered for the 1X (Draw or Win for the home team) bet for them? a 1.01?
In this particular game, there was a "surprising result", and against the statistics, the away team of Lobi Stars won the game 1:0 (As we mentioned before it was one of those eight games away from home that guest teams managed to win, out of all 200 up until that point). Of course, this result is not as surprising when You look at the positions of those teams in the table. Last but not least, let us only add, that the odds for the win of the leader of the table was a shocking....9.50! If someone had trusted the real football value of the Lobi Stars team and remembered that there is always an exception to every rule or statistics, he is surely a rich man!