Betting News
Free betting tips statistics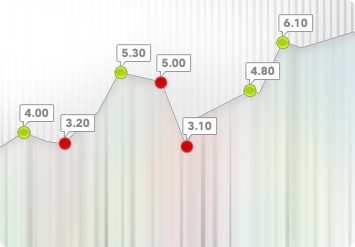 Now on bettingwell you have the ability to track the statistics of our tipster. After each match a yield is automatically accounted together with number of units.
We've decided to show the results for the last 200 meetings and from the beginning of writing our free betting tips on bettingwell as well to show the up to date results of a tipster.
As you can see, the results are pretty good. Yield of more than 7.5% of the last 200 matches is a very good result when compared to expensive tipsters on paid sites!
Do not be discouraged if few loses in a row occur. It happens to each tipster, does not matter how good he or she is. Let's focus more on long-term statistics and remember that only patient players with a vast knowledge, comparable to bookmakers, win.
JohnW writes betting tips mainly for football leagues (German, English, Italian, Polish, Russian and Spanish and European cups), sometimes we can odds on basketball or handball occur. He likes to play valuebets the most, relying primarily on the present form of the teams, injuries, or players obtaining red cards. He's definitely not trying to favour any team but he is afraid to play against Bayern Munich, Barcelona and Manchester City and Real because he says that the risk is too big.
JohnW uses 1 to 10 units stake while writing his odds.
We hope that JohnW maintains the form which will translate into the profit for bookmakers.
Bettingwell wishes all players high wins.

Note: Website bettingwell.com is not responsible for any loss from using free betting tips or betting analysis. Tips written by tipster have only information purposes. Anyone who uses the content of betting tips, analysis from bettingwell.com does it on his or her own risk and cannot claim any loss because of thir use.