Sports Betting Guide
Paid betting tips - how do online tipsters take money from punters?
The Internet is full of websites offering paid sports betting tips for various events. We get a lot of complaints from our readers who used such websites in hopes to win some money. Unfortunately for the majority of them, bookmakers ended up winning against those «pro» picks. That is why, we have decided to create this article, where we would like to discuss how to tell apart a professional and reliable sports betting website (like ours) from a fraudulent & money-scamming one.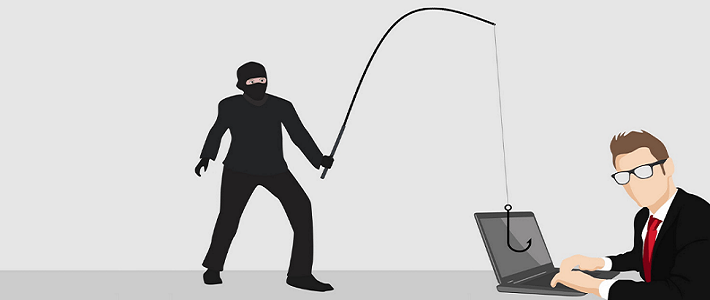 The rise of paid betting tips sites
Let us be clear, the purpose of this article, in no way, is to discredit any online betting portals or websites. Unfortunately, it is true that the majority of such Internet sources are shady and highly unreliable, but there are still plenty of those, who do it the proper way, and moreover the ones you can trust. 
Many punters start looking for a way to «get even» after a series of a couple of lost bets. «Desperate times call for desperate measures» and punters start looking for alternative sources, believing their knowledge is insufficient. That is where such tipster websites or forums scoop them up with flashy adds & «pro tips» banners. At that point, punters feel like it is their only chance to make a fast come back and end up spending even more money to get those winning tips.
Well, there are dozens of websites with such «pro tips» created every day. They do come in different forms, though: web-portals, forums, Facebook & Twitter pages, etc. Just like you already might have figured, all of them claim to be fully reliable and offering sure bets & picks with an overexaggerated winning ratio. The majority of such services also say that their tips come from either veteran punters or pro players who have substantial knowledge and experience & perfectly know how to beat an online bookmaker. Is it true, though?
Please, do not get fooled, things are not that rosy as they claim them to be. Generally speaking, the vast majority of such pages close immediately after opening. They tweak their stats and betting history to lure as many punters as possible. Who would say «NO» to a winning tip, right? This is only the top of the iceberg when it comes to the ways inexperienced punters get lured by these services. People really spend a fortune on a monthly subscription just to find out they have a negative yield at the end a month. Stay watchful and do not fall for such things, especially when someone claims to have a 100% winning tip and asks you to stake a couple of thousands on a pick out of the blue. Bookmakers are not stupid, even if you get lucky and come across a reliable tipping page, the chances are top online bookmakers already know about it and will either cap the market or suspend it.
Most common tricks used by scammers
Long odds
The easiest and the most common way of tricking punters into buying betting tips is using really long odds. In the majority of cases, such odds come from combining a couple of selections into an ACCA bet. Moreover, such «pro tips» are usually coming from some exotic or barely professional leagues/competitions. Do not expect a Premier League tip from such sources. The funny part about such tips is that they are rarely even likely to happen, especially when it comes to those accumulators. Scammers will come up with various doubles or trebles which won't even make sense to an experienced bettor. 
Sure bets
Another factor to watch out for is sure bets. Always keep an eye for this catchy term. First of all, sure bets are not that easy to find in the first place and are usually seized by the bookmakers in a timely manner. Just use a bit of common sense here, who would give away such a great opportunity to scoop a fortune and upset the bookmaker for even thousands of euros, and instead of pocketing a huge win, sell the winning tip for a small subscription fee to someone on the web?!
Don't get fooled by the long odds. Visit one of our recommended online bookmakers and qualifying for an awesome stake refund promotion for your ACCA bets and never worry about losing your money again!!!
Perfect betting history
Another popular and quite common way of deceiving punters is manipulating the betting history. Scammers are tweaking their betting logs by adding the events that have already finished by matching them with winning selections. This makes the impression of a great tipster who knows what they are doing. Unfortunately, people forget about certain rules that the bookmaking industry works by. Just for the record, having a 5% positive monthly yield is quite a hard task to achieve. In case of these online tipsters, they claim to have 15-20% yield, which is even hard to imagine. Their log usually looks perfect and features random selections from the whole bunch of different sports & competitions. Just think about, if you would've had such an extremely amazing yield, would you ever sell your tips for €20-€30 a month? Again, we are not saying this is impossible. There are plenty of people who have even better yield, but it is usually achieved on a very niche market and would cost you far more than €30. Moreover, leading online bookmakers always keep an eye on such sharp punters and either limit the max. stake you could play with or suspend the entire market to protect themselves against possible losses.
Overconfidence & inside information
You really have to keep an eye out for this one when it comes to these services. Do you really believe someone who knows about something illegal would go & tell about it all over the Internet? We doubt it! Nothing looks more sketchy when you hear about fixed matches or corruption schemes from such Internet individuals. It is highly unreasonable to engage in such a type of activity for a relatively small reward. It is hard to imagine someone risking their freedom, money, resources and even life exposing such inside information for several bucks a month.
How to check the reliability of such services?
First of all, check when the page/profile was created and started its operation. The majority of such deceptive sources usually have a short lifespan of just a couple of months.|

 
The very next step is to check their overall yield. Simply go and take a look at their betting history log and if it's more than 30%, the chances of it being fake are quite high. Again, achieving such yield is extremely hard, however, not impossible. There are a handful of punters who maintain such a betting accuracy for a long time, but again, there are only a handful of them, and their subscription will cost you a bit above the market average to say less.

 
Even if the tipster has been around for a while and has a realistic yield, you still have to analyse the tips more thoroughly. Sometimes it is not enough to just look at the yield itself. Just review the tips they offer and check whether or not they have ever had a losing steak or finished a month with a negative record. If everything looks too perfect, then it is highly likely that they have tweaked their record to have better statistics. We personally have never heard about the punter who has never had a losing streak, bad luck or things of this nature during their adventure with bookmaking. Therefore, think for yourself.

 
Legit tipsters care about their image & take care of their customers. They act professional and can be trusted. As we have already mentioned, even the world's best bettors have bad luck. In case of these guys, they would always refund your monthly subscription if they have led you to losses.

 
A small but very useful point. Reliable tipping services will never hide their information. They usually post everything publicly, unless you have paid for a premium subscription of any sort. They also state who the tip is coming from and all that other stuff. Verify it, and if it is not there, it might be another scam.

 
If you would like to simplify the process of verifying the legitimacy of a particular sports betting tips services, you can also check out various online reviews and customer feedback. Unfortunately, you have to stay woke here as well, as such review pages or customer feedback can be easily fabricated by the interested parties. Choose wisely.

 
Last but not least is the quality of their service. The website or forum or even a Facebook page look can really tell apart a decent service from an unreliable one. If all the above points state the source is trustworthy and legit, and the page looks rather professional, then waste no more time and enjoy the world of paid tips to boost your betting.
Summing up, it is hard to be 100% sure whether you encountered a reliable paid tips service or not. However, you still have to take all the possible precautionary measures that can keep you on a safe side, and prevent you from losing your money. What is more, as we have already mentioned, there are website and other online sources that can help you prevent or minimise the risk of being exposed to a fraudulent activity when it comes to paid tips. Obviously, you might have your own approach to verifying whether the tipster is legit or not, but on thing stays constant - you have to stay reasonable and watchful. If you do not care about yourself, nobody else will!