Sports Betting Guide
Badminton – fixed matches
Is badminton an irreproachable kind of sport?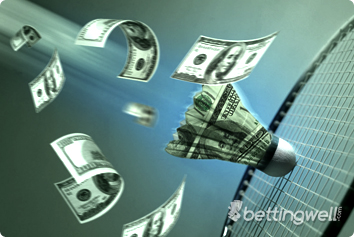 Fixed matches in badminton
Unfortunately, this sport is subject to risk of fixed matches. Where money is shown – there always will be somebody who will earn on it dirty. Something similar exists in badminton. Betting on own loss can bring more income than the winner's award in the whole tournament. There is nothing to be surprised of, bookmakers accept low limits and each high bet is being controlled and checked. 
We do not strive to bespatter only badminton. Only naive can think that there are no fixed matches in other kinds of sport. However, namely badminton is close to us and we want everything to go honestly. What happened during the Olympic Games in London, despite it is hard to call these matches fixed, negatively impacted the image of badminton. A huge scandal started when pairs from South Korea and China, which had already guaranteed themselves advance into the quarter-finals, appeared on the courts.
Neither of the pairs strived to win in order to avoid game against compatriots. A similar situation happened in another match where sportswomen from Indonesia and South Korea met. In this case also neither of the pairs wanted to win. An interesting situation, but if you bet on those matches live you could have "tweaked out" a bit. In general, it was merely a mockery of the Olympic Games, on the other hand you can understand what drove the sportswomen and criticise only the tournament's rules, prepared by the organisers. The badminton players were paid to lose one match in order to reach the wanted goal afterwards. But it didn't happen and the sportswomen were disqualified.
How can you prevent it?
It is extremely difficult. We try to avoid such matches, in which odds change from minute to minute without any motives. We do not claim that huge changes in odds always point to fixed matches, but in such situations you should better be cautious. But if the odds' decrease can be explained logically, for instance a small injury or disease of a sportsman, a huge mistake of a bookmaker or specific tournament rules.