Sports Betting Guide
Betting 101. How to collect & analyse data for betting?
Whether you are new to betting on not, you most probably have turned to some type of statistics to make a sharp prediction at least once in your lifetime. Although we live in a digital world, do you actually know how to collect the data you need?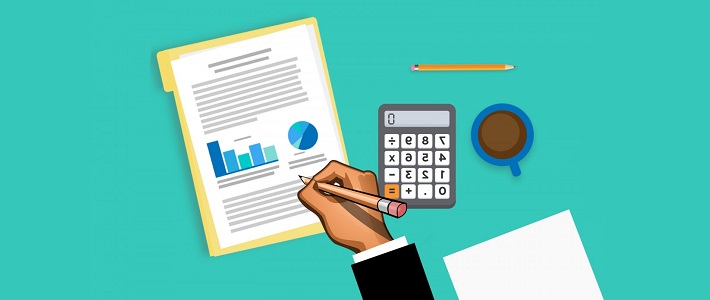 Introduction
How to beat a bookie? - the question that existed for as long as betting has been around. That's true, everyone from a novice bettor to a professional punter is trying to outplay online bookmakers by any means possible. Despite the approach of achieving that goal you decide to use, the majority of them (if not all of them) involve some sort of data and, as a result, its analysis.
Analysing data might be quite challenging and time-consuming, however, it is worth the price to make your sports betting predictions more efficient. One of our betting experts decided to share the approach he personally uses to place his wagers and explain to us all the ins and outs of that process.
Data Collection
So, without any further ado, let's get straight to the topic. The process of analysing data starts with its collection, which is going to be your first step. Despite having an unlimited amount of data all around you, it is not always in a shape or form that you need or can comprehend. Thus, it is suggested to use some type of software that would allow you to readjust, filter and perform various manipulations with it. It is solely up to you how you are going to do it but using Excel has proven to be quite handy.
The main problem you will come across while collecting your data is the fact that it won't always have all the information you need. In that case, you might want to add new data from another source or even sources. Unfortunately, that is how it works, you just have to find a way around it.
Moving on, you can collect the data you need in a few ways. Before getting yourself into the process of extracting the data, try to check whether or not somebody already has it. It is always worth giving it a try before actually putting together your own data set and finding it was already done by someone else. This would simply save you lots of time and effort, which you will definitely need later on. For those who don't know, there are plenty of businesses or online services, which would sell you a data set. To be honest, having such an option is very helpful, especially if the price is right. Not only such companies can provide you with the exact data you need but also keep it updated for you, which is extremely beneficial. On the other hand, however, if the data you are looking for is not available for sale, or you simply do not want to spend money on it, or whatsoever, you would have to do it yourself.
Sports Betting Guide: Simple steps to learn betting fundamentals
Finding the data is only a tiny part of the entire process, though. You have to extract it and arrange it the way you will be able to read and analyse it. Luckily, we are living in a technologically advanced world, where crafty software & programming can take a heavy workload off your shoulders. In the case of the above-mentioned Excel, one can implement a computer language code to create an Excel macro, which would process thousands of data entries and automatically add them into your spreadsheet in a matter of minutes.
Obviously, this method requires you to know one of the compatible computer languages, which might not be easy to master. However, investing your time and effort into something like this will pay off later, believe that! Don't worry, if you are not able to learn a computer language or whatever, there are certain websites that will provide you with a transparent, user-friendly interface to help guide you through the creation of such a code.
Approach & patience
Make sure you approach your data collection process thoroughly and patiently. Sometimes you simply have to dig a bit deeper to find exactly what you are looking for. Some sources might not have the data you need. Even the biggest data sets with historical data from years ago might not include certain stats that would be crucial for your betting analysis. It is very similar to odds shopping, check out as many sources as you need to collect the most accurate information there is. Remember, this is the KEY!
While having the best possible data set is very important to achieving your main goal, there is more that goes into it. Patience and dedication should be your only guides thorough this process. Spending less time when collecting the data or skipping some steps will result in a poor data set, which will inevitably lead you to inaccurate predictions that could cost you money and nerves. Always try to strive for perfectness and even when you feel like you have done everything you could. It would be hard at first, but consistency will help you avoid being biased in the long run.
Our betting expert also suggests taking it even further by collecting the entire array of the available data from the source. You never know what data will be needed later or how it can benefit you down the way. Just treat it more like a rule of thumb - collect all the data from the source even if you do not need it! Yes, it would make the process a bit longer and possibly clog up your spreadsheet but trust, you do not want to go back again and recollect everything.
Adjusting the data
Assume that you have successfully collected all the necessary pieces of information and are ready to proceed further with it. In order to move on, you have to check and arrange the data you just collected the way you need before making any predictions off it. This step is necessary to eliminate mistakes or anomalies, which are quite common, considering the human factor is involved. That is another point where technology is helpful. Just think about going through hundreds or even thousands of entries trying to find an error. It can take you days to complete!!!
How can Christmas Day help you make better Premier League predictions?
Luckily, software like Excel has enough tools to help you out with that. What is more interesting, none of it requires any advanced knowledge or skill, to be honest. Once again, you can do it the way you find best, however, using Excel filters does the job really well. Not only it helps you arrange the data array but also shows you each unique entry there is, which significantly simplifies the process of finding & fixing errors. Another advice we would like to share with you guys today is making a backup of the original data. Editing your collected data set might be a multi-stage process and involve multiple operations that something might not comply with your goal or simply be wrong. While the «undo» option is always there, it is not always the solution. Thus, if you do not want to repeat the entire process up to the point where you accidentally or not made a wrong turn, backing up your original data is the way to do it. Anyways, it is always better to have that extra option to be on a safer side of things.
Summary
Making sports betting predictions off the actual statistics (data) has proven to be one of the most efficient ways of betting. Thus, collecting, arranging and analysing your data should become one of your priorities. While it is entirely up to you how to complete all of the steps we have discussed above, we still suggest following our example. Hence, it has proven itself to be quite efficient numerous times over the years of betting on sports. Just remember patience, consistency and hard work is the only way to keep yourself from being biased. Good luck!