Sports Betting Guide
How can Christmas Day help you make better Premier League predictions?
Do you love betting on Premier League? Fancy to back the title winner but can't make up your mind? Let's us show you how you can use Christmas Day data to help you become a better Premier League punter in today's sports betting guide.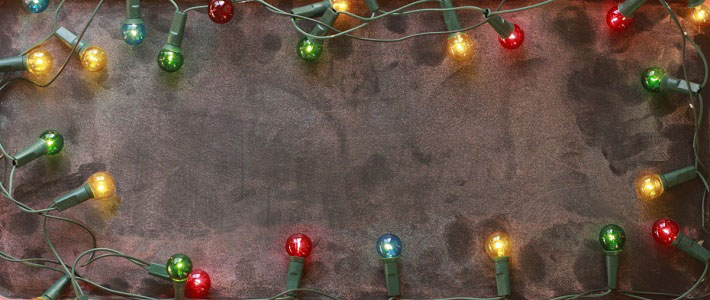 The 2020-2021 Premier League season is already past its midpoint but how can this part of the campaign help us in terms of making further predictions? Historically speaking, Christmas Day is a great benchmark tool. Not only it more or less shows us how the table is going to look like for the remained of the season but, what is more, it gives you a great hint for who's likely to take the title home. Note, the team that was sitting atop of English top-tier on Christmas Day has gone on to win the title 15 out 28 times so far. Please, take a look at some of those teams.
Click here to view the whole list of our recommended online bookmakers with the best Premier League offer
| | |
| --- | --- |
| Team | Times at #1 Seed on Christmas |
| Manchester United | 7 |
| Liverpool | 6 |
| Chelsea | 5 |
| Newcastle United | 2 |
| Arsenal | 2 |
| Manchester City | 2 |
| Norwich City | 1 |
| Blackburn Rovers | 1 |
| Aston Villa | 1 |
| Leeds United | 1 |
| Leicester City | 1 |
This season we were able to witness Liverpool's 0:7 win over Crystal Palace that secured the Jurgen Klopp's a comfortable four-point lead over Leicester City (2nd), making it the biggest favourites to win the title. As a matter of fact, Liverpool has had quite a history with their Christmas Day seed and winnings titles, being rather an exception than a rule.
What to keep an eye out during the Premier League opening weekend?
Having said that, five of the last six Premier League champions were sitting at the top of the standing on December 25. The only exception was the 2018 Liverpool's squad that gave up a title to Manchester City. That is far not the only time The Reds messed up the Christmas Day «rule». In fact, the Merseyside club is responsible for three of those instances (2008, 2013, 2018). Another interesting fact is that Liverpool was denied its title hope by one of the Manchester sides on each of those occasions (twice by City and once by United). Hopefully, Klopp will figure out the way not to be a part of this statistics once again this season. As for the last campaign, when Liverpool won their first-ever Premier League title, they had a good 10-point lead over, again, Leicester, compared to this years four-point one. Speaking about the gap between the 1st and the 2nd Premier League seed on Christmas day, let's take a look at some of the biggest ones so far.
| | | | |
| --- | --- | --- | --- |
| #1 Seed | #2 Seed | Season | Gap |
| Manchester City | Manchester United | 2017/2018 | 13 points |
| Manchester United | Leeds United | 1993/1994 | 12 points |
| Newcastle United | Manchester United | 1995/1996 | 10 points |
| Liverpool | Leicester City | 2019/2020 | 10 points |
While the statistics says otherwise, things can flip upside-down quite quickly in the Premier League, and Liverpool is well aware of this since it gave up a four-point lead to City in 2018. As for the biggest comeback in terms of overcoming the Christmas Day deficit, we must go back to 1997 when Arsenal managed to steal a title from a 13-point-lead Manchester United. Another great example of such a title race comeback is the 1995/1996 Manchester United squad. That time The Red Devils overturned a 10-point deficit against Newcastle.
While Christmas Day standings can tell us a lot about the top on the Premier League, it can also tell us quite a few things about its bottom. Thus, this season gave us the new record of this quite unwanted stats. Sheffield United went on to set the lowest points tally at Christmas Day in the EPL history. The new two-points tally beat the previous record of 5 points set by the Sunderland back in 2005 when The Black Cats won only one & drew two games of the first 17 of the season. Unfortunately for The Blades, who are still heading into the New Year with only two draws, this means really bad news. Once again, according to the Premier League historic data, 25 out of 28 teams sitting at the very bottom of the league relegated. The only teams to beat this statistics were West Bromwich Albion (2004), Sunderland (2013), and Leicester City (2014).
Taking a deeper look at these stats makes it even worth for the bottom sides. There has never been a team in the entire Premier League history to avoid relegation after sitting at the bottom with 10 or more points from safety. This is exactly the situation Sheffield has got itself into, being exactly 10 points away from Brighton and Hove Albion on Christmas (11 at the moment, as of December 30, 2020). The last team to avoid the relegation after being at the very bottom of the table was the historic 2014 Leicester City team. The Foxes overturned the 5 points safety gap into the championship-winnings season that time, which is rather an extremum exception!
How to bet on English Premier League betting guide
These are far not all the bad news for this season's relegation zone teams. This time Sheffield is accompanied by Fulham and West Brom, that have significantly better records. Taking that into consideration, Sheffield might be the best candidate to fall back to the Championship since there has been no instance in the history of the Premier League of all three bottom sides at Christmas to remain in the top-flight action. Let's just hope Sheffield will find its rhythm and make another historic achievement. On the other hand, the last time we saw all three bottom teams at Christmas falling off the Premier League was back in 2012 when Wigan, QPR, and Reading dropped out altogether. Just to make it more clear for you all, please take a look at the following statistics:
Bottom three EPL teams on Christmas Day & relegated
48/85 - 56.5%
Bottom three EPL teams on Christmas Day & survived
37/85 - 43.5%
Just to sum up this Premier League guide, we would like to mention one thing. Sitting at the top or even in the upper half of the league does not guarantee you anything. Thus, keeping your game sharp is a must all throughout the season unless you want to end up like the 1994 Norwich City that relegated after being 13 points away from the relegation zone on the Christmas Day. We hope this online sports betting guide will help you with your future Premier League predictions and make you a better punter.