Sports Betting Guide
Paid betting tips - how to easily get money from players?
The Internet is full of websites offering paid tips for sport events. We get a lot of messages from our users that used such websites in hope they will win money. Unfortunately for the majority of them, their adventure with sports betting while using such websites resulted in their bankruptcy. That is why, we have decided to create this article, in which we will tell you how to distinguish a professional and reliable sports betting website (like ours) from fraudulent, money-scamming ones.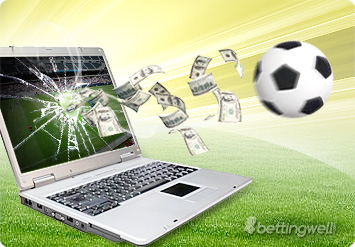 More and more websites with paid tips for sports betting
Let us be clear - in this article, we do not discredit good websites offering paid tips that are not deceiving their punters in any way. Sadly, there are just a few websites that can be considered reliable and professional.
After a series of few lost bets, many punters seek a way to 'get even'. At this point, they often decide that they have insufficient knowledge or skills and try to look elsewhere for tips. A common path in such situation is to find a website with paid tips that could quickly get us a lot of money.
Everyday a couple of such 'paid sure bet tips' websites is being created. They come in many forms: Web-portals, forums, facebook pages and so on. They claim they have access to 'sure bets' and their authors are exceptional punters with many years of experience. But in reality, is this true? Do not get fooled by such websites. 99% of them is closed after few months of operation and new ones take their place. Very high Yield (40-50%) and a fake, manually enhanced archive of tips lures many people. These are only few of the ways an inexperienced punter may be lured into paying for the access to the tips. People often spend fortune for a monthly subscription to such websites and sometimes they spend a lot of money even for a single pick. We often come across offers for few thousands pounds for one match tip!
Deception and frauds are unfortunately very common in the Internet, especially when it comes to money. Many people want to use others, for example desperate, inexperienced punters, for their own advantage. Most such websites are created in Eastern Europe, the Balkans or Asia, which are definitely less reliable places. The risk of being scammed is higher in these regions as they are known for their corruption in sport.
Most popular tricks of the scammers
In most cases, the scammers try to trick people into buying a paid tip for a less known game in an obscure, sometimes exotic league. They never aim for the premier divisions, but rather focus on the second or third tier leagues. What is more, they tend to attract the punters with very high odds that usually are the result of combining few bets into an Accumulator. Very often, they offer bets that are really unlikely to be successful (for example, a bet for the win of the home team in the first half and a loss in the match overall). Odds for such bets are really high and could even reach over 100/1 (101.00)! If they had such 'sure bet' they could easily bet themselves at any bookmaker and win fortune. Instead, they offer such great opportunity to you. It does not make any sense to sell a 'sure bet' that can win them a lot of money for a small subscription fee.
Manipulating the tips archive is another way of deceiving people that is commonly used by scammers. Most often, the winning tips are added to the archive after the events have already happened. As we already mentioned, the scammers attempt to improve their statistics and lure the naive punters with huge numbers. We cannot believe our eyes when we see paid tips services offering small subscription fees such as £20-£30 while claiming in their archive they win few thousand pounds a day. In such cases we have witnessed numerous complaints from punters that were cheated by that sort of websites.
Another sketchy thing about such services are their confidence. Do you know anyone that would publicly boast they have knowledge about an illegal activity such as fixed matches or sports betting corruption without fearing the consequences? Sooner or later, the authorities would found out of such people and would arrest them - of course if their tips would turn out to really be 'sure bets'.
How to check the reliability of the paid-tips service?
The time of operation - the majority of such deceptive websites have no more than few months. We can quickly check the history of the website with the Web Archive.
If the Yield is more than +30%, there is a high probability that the service is a scam. There is only a handful of punters that can boast such statistics after few hundred bets.
Analyse the archive of the tips. If the punter or a website that is offering paid tips never had a series of few failed predictions in a row or had ended each month with positive balance there is a high probability that they have manipulated their archive to have such statistics. Even the best punters have series of bad luck at some point.
Trustworthy websites are professional and take care or their customers. If they get bad results, they refund the money from the monthly subscription back to the customer.
Reliable websites are legal and display their information publicly. If there is no data about the authors of the website it could be a scam.
Good reviews on various websites, internet forums or blogs can help in assessment of the paid tips service. Although it must be said that they are not as important as other factors because they can be easily fabricated by people involved in a paid tips scam website.
The quality of the paid tips service is very important. No one will want to invest their money into a website that is doomed to fail from the beginning.
Summing up, we will never be 100% sure whether we encountered a reliable paid tips service website or not. Nevertheless, it is important to take precautionary measures that will prevent us from a double loss (monthly subscription fee + lost money from bets). Furthermore, there are websites and online tools that help to prevent or at least decrease the number of such fraudulent websites. The most important thing to remember is to be reasonable and watchful as such scams will probably never be completely eradicated. If we do not take care of our well-being and finances, nobody will!