Sports Betting Guide
!UPDATED! What to keep an eye out during the Premier League opening weekend?
The most competitive football league is back for another exciting campaign and punters are once again sharpening their skills to make their Premier League predictions. What should we watch out for when betting on the Premier League's opening weekend? Are there any tendencies? Let us find out all about it together.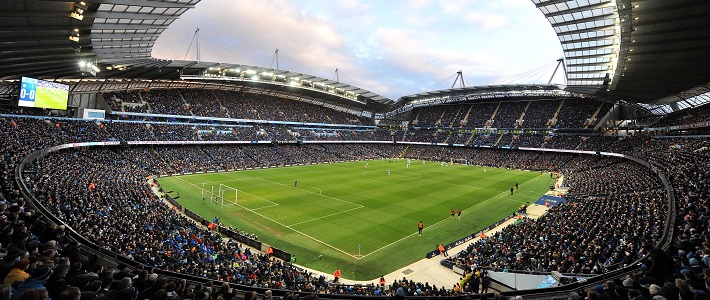 Introduction
The English Premier League season-opening day - the day that every football fan & punter is waiting for every year. Many are betting just for the fun of it, while others are placing their well thought through wagers as a part of their betting strategy. While fans & punters expect their sides to recover from a disappointing campaign or continue performing well in the new one, the tempting of a huge opening day victory easily gets into your head.
Goals
Total Goals & Hat-Tricks
A big season opener victory is the first on our list for a reason. Many punters are looking for value trying to find a goal-fest matchup during the first weekend of the campaign. However, there is one very interesting statistics that follow the Premier League all throughout its history. As you might have already figured it is a hat-trick scored on an opening day. 
Last season saw Manchester City giving us a spectacular opening day performance beating West Ham away from home five to nill (5:0). It was the biggest opening day victory that season, which also featured a hat-trick from Raheem Sterling. The hat-trick was the first opening weekend hat-trick in 9 years since Didier Drogba managed to net the ball three times against West Brom at Stamford Bridge back in 2010. 
This very season also welcomed another player to the Premier League opening weekend hat-trick club. This time it was one of the Red Devils' squad - Bruno Fernandes who recorded a treble in an opening weekend thriller against the last season debutant Leeds United. Overall it was the tenth opening weekend hat-trick ever recorded in the Premier League history.
| | | |
| --- | --- | --- |
| PLAYER | YEAR | FIXTURE |
| Mick Quinn | 1993 | Arsenal vs Coventry |
| Matt Le Tissier | 1995 | Southampton vs Forest |
| Kevin Campbell | 1996 | Coventry vs Forest |
| Fabrizio Ravanelli | 1996 | M'Boro vs Liverpool |
| Dion Dublin | 1997 | Coventry vs Chelsea |
| G. Agbonlahor | 2008 | Aston Villa vs Man City |
| Didier Drogba | 2010 | Chelsea vs West Brom |
| Raheem Sterling | 2019 | Man City vs West Ham |
| Mohamed Salah | 2020 | Liverpool vs Leads |
| Bruno Fernandes | 2021 | Manchester United vs Leeds |
Top online bookmakers are well aware of this growing trend and are always offering such markets where punters can back their favourite strikers to score a treble in a season opener. The best potential candidate to consider in the first place was the last year's Golden Boot winner Jamie Vardy who finished the last campaign with 23 goals (despite not scoring in his final three matches). Some of the leading online betting operators were pricing up Vardy to kickoff the new season with a treble at 26.00 (25/1). 
Next up in line was Arsenal's Pierre-Emerick Aubameyang who showed a great form at the end of the previous campaign, being a major factor in Arsenals FA Cup triumph. Bookies were offering the odds of 17.00 (16/1) for the Gabon international to put the ball into the net of the newly-promoted Fulham three times, which seems quite reasonable.
Another scorer you should've watched for was Southampton's Danny Ings, who was responsible for the club's 43% scored goals last season (the highest in the league). Unfortunately, Ings has yet to record his first Premier League hat-trick, but the opportunity to make it happen was right there, hence facing the struggling Crystal Palace in the season opener. Bookmakers somewhat doubted the treble from the Southampton's star giving such a possibility the odds of 34.00 (33/1).
The scoring machine Harry Kane was also on this list. However, his recent form desires to be better, after leaving the blank sheet during the International break, which makes it look rather unlikely for Kane to record a treble, especially against Everton at the odds of 26.00 (25/1).
Chelsea's new signee Timo Werner was also given a chance to record a hat-trick during his Premier League debut. While it is highly unlikely for the new player to go all out and score a treble, it is not something new for the Premier League. Fabrizio Ravanelli managed to pull out such a stunner back 1996 during his Middlesbrough debut against Liverpool. As for Wener, his 34 goals last season (Bundesliga) only listed him at the odds of 23.00 (22/1).
The last but definitely not least on this list was Liverpool's Mo Salah. Considering all the factors coming into the season opener, Egypt international was given the odds of 19.00 (18/1) to make a statement in the first match of the season, which he actually successfully achieved!
Unfortunately, not every striker had a chance to show off during the opening weekend due to the current situation in the world and various local issues like, for example, riots in north London.
Tired of betting with your own money? Click here to visit our bonuses & promotions section to claim your free bet bonus today!
Due to the aforementioned issues, this Premier League season featured only eight matches and was also one of the lowest-scoring ones recording only 23 goals. The only seasons that have featured the same amount of goals or less were the following ones:
1997/1998 - 23
1998/1999 - 18
1999/2000 - 21
2005/2006 - 19
2011/2012 - 18
The most goals, however, were scored during the following seasons:
2003/2004 - 36
1994/1995 - 34
2006/2007 - 33
2021/2022 - 33
Sports Betting Guide - When are the most goals scored in football?
---
Home Advantage & Scoring
If total goals and/or hat-tricks on an opening day is not what you are looking for, then maybe Both Teams To Score could do it for you. Let's, however, take a look at how home field advantage affects the results of opening weekend matchups. According to the statistics, home advantage has played an enormous role for the Premier League sides during the opening weekend. A total of 119 home wins (41%), 96 away win (33%) and 75 draws (26%) were recorded over the Premier League history (including the no publicity fixtures from the 2020/2021 season). You can see a bit of a home advantage effect here, however, the results are looking more or less equal. As for the no publicity matches this season, home-field advantage was hardly felt, resulting in only 2 home & 6 away sides' victories.
As for the BTTS betting, both teams scored a goal on exactly half of the occasions (145/290) since the start of the Premier League back in 1992. What is more, this trend has been kept unchanged for the last two seasons. There are some good news for those punters, who like to wager on the Over/Under markets. The Over 2.5 Goals market has proven to possess a decent value over the entire course of the Premier League history, landing in 53.8% of the matches (156/290). If that is what you are looking for when betting on the opening weekend game, then you can thank us later.
More useful goal distribution data:
Total Goals Scored - 810
Home goals - 426 (52.6%)
Away goals - 384 (47.4%)
1st half goals - 360 (44.4%)
2nd half goals - 450 (55.6%)
Red Cards
Premier League is well-known for its physicality and competitiveness, therefore, penalty cards are not rare instances for the English top tier football action. Today we would like to take a little deeper look at the red cards since they also have their own opening weekend history. This year finally stoped the opening weekend dismissals streak and capped the number of the season-opening red cards at 48. Last year, however, saw Everton's Morgan Schneiderlin being sent off the field in a 0:0 matchup against Crystal Palace. The first-ever season-opening red card was awarded to Carlton Palmer (Sheffield) back in the 1993/1994 season loss against Liverpool. Going back to Schneiderlin, it was the second consecutive season opener that Everton finished with 10 players on the field (previously Phil Jagielka). What is more, the last season was the 10th successive one featuring the red cards in the opening action. Please, also check out this sports betting guide to learn more about how penalty cards affect the outcome of the match.
Opening Weekend Red Cards By Season
1992/1993 - 0
1993/1994 - 1
1994/1995 - 4
1995/1996 - 0
1996/1997 - 0
1997/1998 - 0
1998/1999 - 1
1999/2000 - 2
2000/2001 - 2
2001/2002 - 3
2002/2003 - 3
2003/2004 - 4
2004/2005 - 0
2005/2006 - 3
2006/2007 - 4
2007/2008 - 1
2008/2009 - 0
2009/2010 - 0
2010/2011 - 3
2011/2012 - 2
2012/2013 - 2
2013/2014 - 2
2014/2015 - 3
2015/2016 - 1
2016/2017 - 1
2017/2018 - 2
2018/2019 - 1
2019/2020 - 1
2020/2021 - 0
2021/2022 - 0
If you were looking for red card betting during the season's opening weekend, then David Luiz (former Arsenal) must have been on your radar. Luiz was sent off the field twice during the 2019/2020 campaign and due to his physical playing style & Arsenal's record-holding opening weekend red card count had quite some value heading into the 2020/2021 curtain-raiser action. Despite such a red card prone environment, one of the British top online bookmakers gave the odds of 51.00 (50/1) for David Luiz being dismissed. 
You can also find some interesting Premier League opening weekend red card statistics down below.
The All-Time Opening Weekend Red Card Squad:
Flowers, Cahill, Campbell, Ehiogu, G. Barry, Vieira, Parlour, Fabregas, Dickov, Cole, Shearer, Courtois, Jagielka, Palmer, Shelvey, Rosler.
Premier League Teams Ranked By Red Cards Total
6 - Arsenal (P Vieira 2000, R Parlour 2001, S Campbell 2003, L Koscielny 2010, Gervinho 2011, L Koscielny 2013)
5 - Charlton (R Rufus 1998, P Konchesky 2002, M Fish 2003, D Ambrose 2005, D Traore 2006)
4 - Blackburn (T Flowers 1995, P Dickov 2005, A Todd 2006, L Neill 2006)
4 - Newcastle (P Srnicek 1994, A Shearer 1999, S Taylor 2013, J Shelvey 2017)
3 - Everton (Li Tie 2003, P Jagielka 2018, M Schneiderlin 2019)
3 - Chelsea (T Courtois 2015, G Cahill 2017, C Fabregas 2017)
2 - Middlesbrough (U Egiogu 2001 & 2005)
2 - Man City (U Rosler 1994, B Corradi 2006)
2 - Liverpool (J Cole 2010, D Agger 2012)
2 - QPR (C Wilson 1994, C Hill 2011)
1 - Sheffield Wednesday (C Palmer 1993)
1 - Man Utd (P Parker 1994)
1 - Wimbledon (D Blackwell 1999)
1 - Coventry (D Thompson 2000)
1 - Southampton (C Lundekvam 2001)
1 - West Brom (D McInnes 2002)
1 - Birmingham (A Cisse 2002)
1 - Aston Villa (G Barry 2003)
1 - Reading (D Kitson 2007)
1 - Sunderland (L Cattermole 2010)
1 - Stoke (D Whitehead 2012)
1 - West Ham (J Collins 2014)
1 - Tottenham (K Naughton 2014)
1 - Crystal Palace (J Puncheon 2014)
1 - Watford (B Watson 2016)