Betting News
One of the Liverpool fans will break the bank if The Reds win the title this season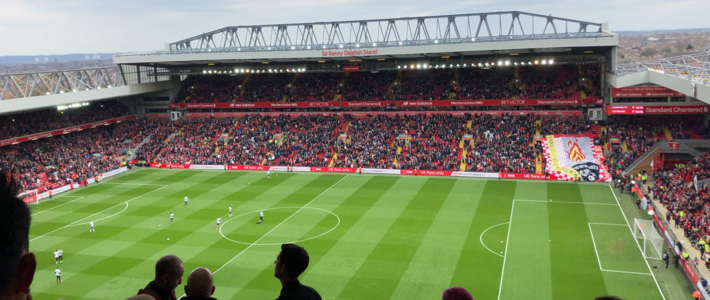 There is this one Ladbrokes client who strongly believes in Liverpool's Premier League championship this season. If his prayers are answered, he will take home a cool 100 thousand pounds.
This season might be a special one for Liverpool's fans. The Reds are one of the most historic clubs in British football, however, they have never won a single Premier League title (since its debut in 1992), despite being close to achieving this milestone few times. 
Jurgen Klopp's squad is off to a great run this season and already has an eight-point advantage over its closest rival - Manchester City. It has never happened during a nearly 30-year-long history that a Premier League top team had such a big gap between the second-seeded one at any point of the season.
All of the above suggests that fans believe in a change like never before. The biggest hopes and expectations yet will be coming from one of the Merseyside fans. The Ladbrokes client invested an exactly £55,000 in a punt, backing his beloved team to claim its first-ever championship title in May.
Would that be the case? Just be patient as we will only be able to find that out in a couple of months. While you all are waiting, just for the record, his possible winnings are noted to be £99,666.67, which definitely deserves a round of applause.