Betting News
What are most popular ways goals are scored in football?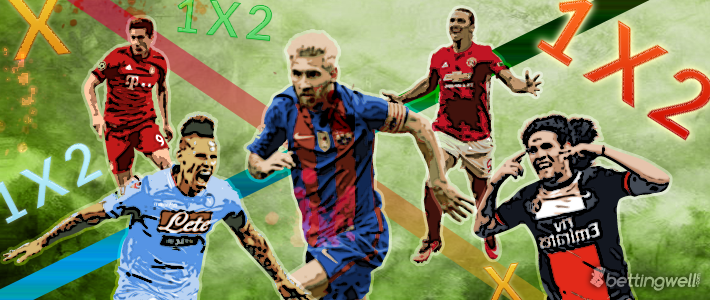 Have you ever wondered how are the most goals in football scored? After an open play or a set piece? After a regular shot or a header? If you knew the answers to such questions, it would be much easier to make a winning bet. In this article we would analyse the scoring patterns in football as well as explain how to use knowledge about them in sports betting.
 
How are the most goals scored?
 
Some bookmakers have bets for the goal-scoring methods in its offer. The odds for such bets, for example, for the First Goal Method are usually pretty decent with 1/2 (1.50) odds for a regular shot with a foot, 4/1 (5.00) for a header, 11/1 (12.00) for a penalty kick, 16/1 (17.00) for a free kick and a 20/1 (21.00) odds for an own goal. There is of course an option for no first goal (which means no goals at all), but the odds for it tend to shift from 7/1 (8.00) up to 20/1 (21.00).
Learn more about most popular ways goals are scored in football.