Sports Betting Guide
How to use bookmaker margin to control the market?
Experienced punters always look for bookmakers with the lowest betting margin. While it can directly affect your long-term profit, it also can tell you a lot of secrets about the market you wagering on. Let's find out what can bookmaker margin actually tell us about and how to use it in your favour.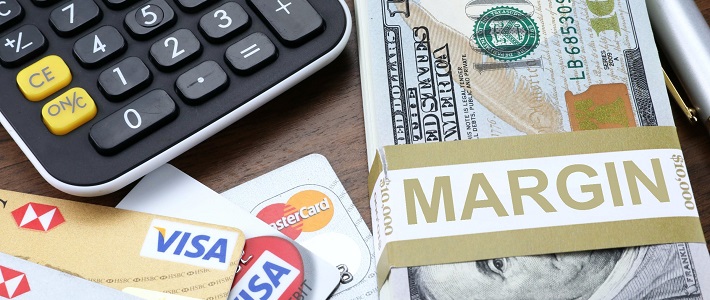 Introduction
Bookmaker margins, one of the most fundamental aspects of the betting work, something that keeps bookmakers alive & bettors in constant search for value. These crucial little things are what makes betting, however, very few know what they actually are and what they can be used for. 
Let's use the upcoming UEFA Champions League matchup between Chelsea & Zenit (September 14, 2021). One of the top online bookmakers is offering the following prices:
Chelsea - 1.22 (11/50)
Draw - 6.00 (5/1)
Zenit - 13.00 (12/1)
Does it tell you much about the margin? No? Matter of fact, these odds tell exactly what is the betting margin for the particular matchup. All you need to do to find that out is to take the sum of all the implied probabilities (what the odds actually represent) and subtract it from 100%. We suggest using one of the online odds converters with an implied odds or probability feature built-in. That will save you much time & keep all that boring mathematical equations away from you. In our case, we have the implied probability of 81.97, 16.67 and 7.69, respectively, which gives us a sum of 106.33. Following the formula, we have to subtract 100 from the sum we have, which will provide us with 6.33, and that is our betting margin.
Why is it more than a hundred? In reality, each selection that the online bookmaker puts on the market is initially priced up to 100%, meaning the odds we see at the market opening directly reflect the implied probability of the event. Next up, the bookmaker adds the margin. It usually depends on various factors like the bookmaker itself, risk, betting volume & market popularity. Generally speaking, the higher the limit for the market, the lower is the margin. You can check that yourself by taking the odds from one of our recommended online bookmakers and repeating the same calculations.
Sports Betting Guide: How and why to calculate bookmaker's margin?
Regardless if you are a professional bettor or a recreational punter, understanding the margin is vital to your betting. Not only it will help you understand the mechanism of bookmakers' pricing system, but it also helps you notice & exploit important odds movements.
Low margin vs high margin
As we already mentioned, low margin bookmakers usually have higher limits, which help to attract high stake punters who have better knowledge about the market. Such an approach allows the book to have a much accurate price. On the other hand, high margin books focus rather on recreational bettors who do not really have extensive knowledge about the market & engage in the activity for pleasure. Therefore, such betting operators usually offer lots of bonuses & promotions in order to keep your attention away from the margin.
Online Tutorial: Betting strategy - setting a goal
It is commonly considered that a margin of 2% or less is low, and 5% and above is high. Obviously, we suggest betting only with the low margin bookmakers since it will positively affect your long-term profits. However, a high margin does not always mean no value. Whenever you see the arbitrage opportunity or simply your calculations show that there is more value, place a bet on the high-margin market. Note, getting more value out of your wagers is more critical than betting with low-margin operators only!
Let's visualise margins to help us understand them a bit better. A good way to do so is to draw two circles, one inside another. A smaller circle will represent a low margin bookmaker, while the bigger one - high margin book.
The smaller circle has less room inside of it, thus, less room for readjustments on the market, which means margins tend to remain more static. That provides equal synchronicity when either side attracts more action. On the other hand, the bigger circle has much more room, thus, the price is more likely to fluctuate. In that case, more action on one side is not necessarily followed by the response from the other one. That scenario allows for margin to widen even further, offering worse prices for the punters.
Sports betting for large sums at bookmakers which have the best odds and do not limit players.
Your goal as a bettor is not only to understand these trends but also to look for occasions when low & high margin bookmakers' price ranges intersect. The only way this occurs is when a low margin bookmaker finds out about the influential money flow. Such money could be coming from a betting syndicate, top-ranked punters or other related third parties. Whenever this happens, the bookmaker is forced to move its lines in an attempt to protect itself from undesirable losses. The easiest way to spot something like this is to compare market favourite odds among low margin & high margin operators. Remember, low margin bookmaker's odds for any market favourite should never be the best price on the entire market! Thus, whenever you see something similar, you better take that opportunity. What is more, low margin bookmakers also dictate the way the global betting market behaves. They are the first to adjust their odds, while the vast majority of, especially, high margin bookmakers follow. If you would like to learn more about odds & line movement, please, click here to check out one of our special betting guides.
Summary
Altogether, punters must be happy that something like a betting margin exists. So if you want to make some profits betting on your favourite sports, simply give a little bit more effort and exploit the bookmaker margin to gain the edge over your online bookie.
If you missed our last online betting tutorial where we explained how you can use behavioural economics to become a better punter, please click here.