Sports Betting Guide
How and why to calculate bookmaker's margin?
New bookmakers are entering the market almost every day, and tipsters can pick the one which fits their needs. So, how to choose the one that fits the most? For sure, one of the fundamental criteria must be the amount of so-called bookmaker's margin.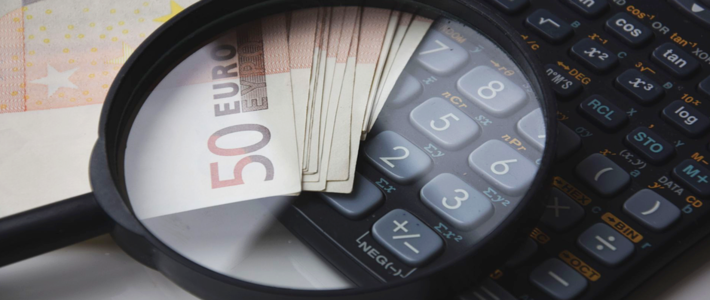 What is a bookmaker's margin?
We will tell you this secret. Online bookmakers are not charity institutions, they are profit-oriented. So, how do they make that profit? Lots of unexperienced tipsters think that the primary source of income is coming from the lost bets, which is complete nonsense. 
The truth is that bookmakers are making money on every ticket regardless of the fact if it's a winning or losing one. The margin concept is introduced right here. The higher it is, the lower are the odds, and the more money bookmaker makes.
What exactly is this margin? Simply saying it is a fee, commission that is taken by bookmakers for providing betting service. The coin flip is a perfect example. Let's say, there's a bookmaking company that takes bets on coin flips. It's giving 2.00 (1/1) for heads and 2.00 (1/1) for tails. Saying that there is around 50% chance for getting either side, the bookmaker's profit will be very low, meaning loses. Why?
Odds for such a bet will be exactly corresponding to the possibility of its happening. In such a case neither the bookmaker will make a profit nor the punter have any advantage (so-called zero value bet).
Even if you would ever find a bookmaker offering such a bet, be sure, its odds will be around 1.90 (9/10) - 1.90 (9/10) in the best case. 
At the end of a day, the margin and then odds are what distinguishes a good bookmaker from those, whose only way to attract clients is a huge welcome bonus with a ridiculous rollover.
How to calculate the margin for a particular bet?
Finding out the margin imposed on the bet is an ABC for every self-respected tipster. Despite our huge surprise that most of you think this way when betting, we are not playing against some team (like Barcelona), but against the bookmaker and its odds.
So, how to calculate the margin? It is very simple. It's enough just to follow this example down below.
Example of a bookmaker margin for the 2-way event: (1/decimal odds for A option) + (1/decimal odds for B option) - 1
Seems complicated? We promise it is only at first sight. Let's try to calculate Over/Under 2.5 goals bet in any match where odds on Over 2.5 are 1.77 (77/100) and Under 2.5 has 1.84 (21/25). Then, our example will look the following way:
(1/1.77) + (1/1.84) - 1⇒
(0,5650 + 0,5435) - 1⇒
1,1085 - 1⇒
0,1085 ⇒
10,85%
As it shows the margin imposed on this particular bet is around 11%, which isn't too good and tipsters should rather stay away from it.
Example of bookmaker margin for the 1X2 type of bet:
(1/decimal odds for A option) + (1/decimal odds for B option) + (1/decimal odds for C option) - 1
Let's try to calculate margin for a random football match, where Home team win odds are 1.80 (4/5), draw - 3.75 (11/4) and Away team victory - 4.20 (16/5). Then, our example will be looking the following way:
(1/1.80) + (1/3.75) + (1/4.20) -1 ⇒
(0,5556 + 0,2667 + 0,2381) -1 ⇒
1,0604 - 1 ⇒
0,0604 ⇒
6,04%
In this case, the margin is a little over 6% and maybe is not the lowest on the market but surely the most common.
Bookmaker margin depends on the whole bunch of factors
The size of the margin depends on lots of things. Most importantly, on a bookmaker's policy. Some companies offer really low odds, which attracts clients to stick with them. Others offer a modest welcome bonus but have a margin that is often lower than 5%. That is the reason why only the best tipsters create accounts with those particular bookmakers.
The next factor, the margin depends on is the market's popularity. It's obvious that bookmaker doesn't have as much knowledge about the Croatian 2nd hockey league than about the Champions League. Therefore, proposing odds for the aforementioned hockey match is riskier and to somehow minimize it, they have to impose a higher fee (margin).
Classic Champions League matches, NBA or top European football leagues fixtures are being bet on by thousands of punters around the world and are excellently verified by the market. This, in return, brings the risk to its minimum, thanks to what we can get better odds.