Sports Betting Guide
Top 10 ways to become successful at esports betting
Slowly but gradually, esports has become an integral part of the online gambling industry and betting especially. More and more punters are opting-in for these unusual markets. What is more, it is hard to find a good online betting operator without a decent esports offer. Despite such fast-growing popularity, betting community is still somewhat unfamiliar with esports ethics, which prevents many punters from fulling enjoying this product.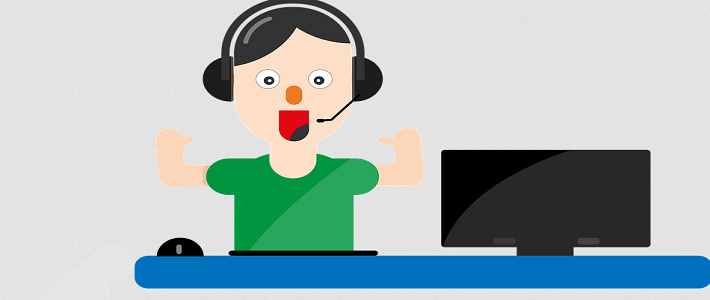 Introduction
If you are a regular punter or at least familiar with betting, then you might have already noticed how much has esports become popular over the recent years. This competitive video-gaming is currently gathering dozens of millions of viewers worldwide, with hundreds of multi-million prize pool events annually.
Starting rather as the betting industry's supplementary product, esports gradually gained the status of one of the main online betting's vectors, with a potential to surpass markets like tennis and even football in the near future. Well, if these electronic sports are so popular, why the majority of punters are still being a bit hesitant about joining the trend. The answer, however, is quite simple - the lack of knowledge. Thankfully, we have put together a short list of the most important things you have to focus on when starting to bet on esports. Let's get right to it!
#1 Focus on the esport disciplines you know best
Rather a self-explanatory strategy. We have always been urging our readers to stick to sports they know more about or at least follow. This gives a better chance of succeeding and as a result beating the bookie. Just like traditional sports, esports can brag about having lots of different disciplines that are completely different from one other. Punters and esports fans can choose from battle arenas (MOBAs) & strategies like Dota 2, League of Legends and Starcraft to first-person shooters & battle royale games like Counter-Strike: Global Offensive and Fortnite. To learn more about each specific esports genre, please check out this betting guide.
What is more, gaming producers come up with more new games every year to attract a younger generation of gamers & punters, as well as catch the eye of the already experienced clients. Nevertheless, we always suggest only sticking to the games you have good knowledge about. It can take you months to study and perfectly learn each and every Dota 2 or LoL, or even Overwatch character. However, on the other hand, you will become an expert, knowing which type of bet offered by any of the top online bookmakers has more value. Once again, when it comes to betting, in general, we suggest narrowing down your scope of disciplines and markets and master them in the first place.
#2 Follow your favourite teams
Surprisingly or not, esports is just like traditional sports. If you want to back your favourite team, you must know whether your team is capable of winning. Having said that, you have to closely follow your team, know their roster, understand what talent they possess and what is going on behind the so-called «closed doors». Luckily, contrary to the common opinion, esports has settled down during the most recent years. Therefore, major changes in dominance are highly unlikely to happen. Thanks to the stabilised environment and the growing level of competitiveness, you can outline a couple of esports powerhouses what can make your esports betting safer and more efficient. So, if you still don't have a favourite e-squad, then you might choose one of the following: Ninjas in Pajamas (NiP), Natus Vincere (NAVI), Fnatic, Astralis, Invictus Gaming, Faze Clan, Made in Brazil (MiBR), mousesports, etc. These esport teams have proven themselves to be rather consistent and will definitely serve as a great starting point of your esports betting adventure. While it is always better to know what you are betting on before you bet on it, there is still a great chance of unpredictability when it comes to these electronic competitions.
#3 Know key players
Whilst the majority of esports disciplines are teams sports, it still pays off to know the top-performance players, since they can deliver a game-winning play on a regular basis. Such aspect is quite crucial in betting, and especially in esports. Just like Juventus or Barca are not that much likely to win a football match without their stars like Ronaldo & Messi respectively, esports teams are also not that much likely to deliver a win for their organisation without their star players. Being honest, this factor is even more critical for esports than traditional sports. Do your research and stay updated with the latest esports news. Try following your favourite teams' or players' social media to a better understanding of what is going on behind the scenes.
#4 Explore livebetting for more betting options
We have initially suggested you not to go all-in when you start your adventure with esports betting. It is always better to make slow & steady progress rather than rushing and risking your whole budget from the very start. However, if you get a bit more confident about your esports betting knowledge and skill, or even if you get a bit bored and would like to bring more excitement to your wagering, then the great option to do so would be livebetting. Yes, livebetting. This way of betting opens up an unlimited number of options you can take advantage of when it comes to backing some esports action. Make sure you have access to a free live streaming service like Twitch to be able to tightly follow the action and timely react to the changes before bookies adjust their prices.
#5 Budget and betting strategy
This is the all-time go-to. We have already mentioned it hundreds of times in our online sports betting guides. The importance of budget planning and betting strategy is very crucial. Unfortunately, it is time & effort consuming, therefore, many punters skip it, thinking mistakes connected with an improperly planned budget and incorrectly chosen strategy will omit them. Well, just like many of you know this is rather an exception, and sooner or later you will face the undesired consequences.
Make sure you know how much you have in your possession and wisely distribute it. There are no strict rules about how much you need to have, and how much you need to stake, however, the golden rule is staking around 1-5% of your budget. This will help you limit loses and quickly buildup a payroll. Never forget but the higher unpredictability that comes with esports. It is always better to be safe than sorry.
#6 Never forget about bonuses
As we have already mentioned, esports is continuously growing and becoming more popular each day. Therefore, you can see more and more reliable online betting operators that offer esports, and, what is more, specialise on them. You can check out the best online esports betting websites in our review section. Well, it is not something new that bookmakers are constantly trying to lure more clients by offering generous bonuses and promotions. The exact same rule applies to esports. There are tons of online bookies who will offer you a hefty bonus for The International, WCG, Dreamhack, IEM, Fortnite World Cup, and many other prestigious esports events. All you need is to have an account at one of the top online bookmakers, go to their website and check out the special offer section for a valid promotional esports offer. When it comes to betting, every bit helps. Therefore, it would be a great idea getting extra free bonus funds when placing your esports wagers, or even getting your whole stake back in case something goes wrong.
#7 Spice up your betting routine
After you get a bit more familiar with your esports bets and master its basics, then it might the time to step up your game. By that, we mean to start exploring other betting options. Do not get us wrong, we suggest starting your esports adventure with just simple winner market wagers. However, that is far not all the options offered by online bookmakers. Depending on the popularity of the discipline and the event, as well, bookmakers might offer the following options: Correct Score, Odd or Even Number of Maps Won, Knife Kill, Ace, Over/Under Kills, First Team to Get 10 Kills, First Blood, etc. Try exploiting them and find value even in the very tight matchup.
#8 Timing
This one is the ultimate betting advice. Master it and success in betting is guaranteed. There are two ways how you can benefit from good timing, however, both of them relate to the same aspect of betting. First, perfect timing comes in handy when you are trying to place a live wager, as we have already mentioned. If you follow the game and notice something, you might as well take advantage of it by placing a live bet before bookmakers either close the market or move their prices. The second way you can take advantage of a timely placed bet is the outrights markets. Just like in football or tennis, when backing the La Liga or The US Open winner before the start of the event, you might get a bit of extra value depending on the odds offered by the particular service. Such type of betting obviously has its bias, however, there is no winning without risking in betting. The great thing about outrights betting is that you do not need to have that much knowledge and experience. Sometimes it would be enough just to place a wager at the correct time and peacefully wait for the outcome.
#9 Do not follow the mainstream
Just because something has short odds, it doesn't mean they are going to win or are even most likely to win. There are lots of aspects that are considered by the oddsmakers when setting the price for this or that event, team and/or player. Of course, such selections look more attractive for bettors, as they are treated as rather safer options. Well, that is far not always the case. The best example would be the basketball World Cup in China. Team USA is commonly known for being the best at this sports. However, due to various reason, Americans did not manage to put up a decent roster, which cost them an early tournament exit. Unfortunately or not, but Team USA was looking like a very attractive option, moreover, when the book was pricing them at such short odds. The following biased many punters to back them, bringing more and more money into the market, and as a result, forcing bookies to adjust their odds even more (according to the market). Well, we all know what happened in the end. The same rule applies to esports. A great example could be Astralis who shocked the whole world after going from a complete underdog to winning Intel Grand Slam, and claiming 1 million dollars. There are lots of esports teams that go through some hard times, showing inconsistent results. Knowing about them can also help you avoid being biased by the market and bookmakers.
#10 Never stick with one bookmaker
The last but definitely not least. If you are a somewhat experienced punter, then you probably already know about the importance of holding an account at multiple betting websites. Bookmakers are like punters, meaning they also make mistakes, which is a great opportunity to take advantage of. Always try to explore your options to place a bet at the best odds possible. It might be hard sometimes to keep track of all the odds, however, there are plenty of websites what will do that for you. One last thing, do not listen to those, who say that the difference in odds is so small that it makes no sense to bother yourself checking multiple websites. You can take out word for it, it would be worth it.