Sports Betting Guide
How to place an esports bet? Step-by-step tutorial
Are you an esports fan? Do you like betting? If yes, then this tutorial is exactly for you.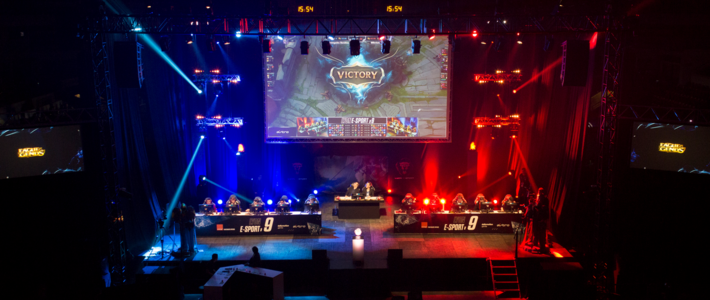 Are you ready to place a bet?
If you already made your decision on what to place your first esports bet than now is the time to decide where and how you will place it. As you could already figured, our today's esports betting guide will be about how to place an esports bet.
We would like to show you this step-by-step tutorial on how to register and place a bet at any of the top online bookmakers' websites. It is quite simple, and you should not have any difficulties with doing it on your own.
So, let's get started!
Create an account
Just like on every other service, first of all, you have to create your account. To register at any top online esports bookmaker (and any other betting website as well), you have to click Register or Sign Up button in the top right corner of the main website page.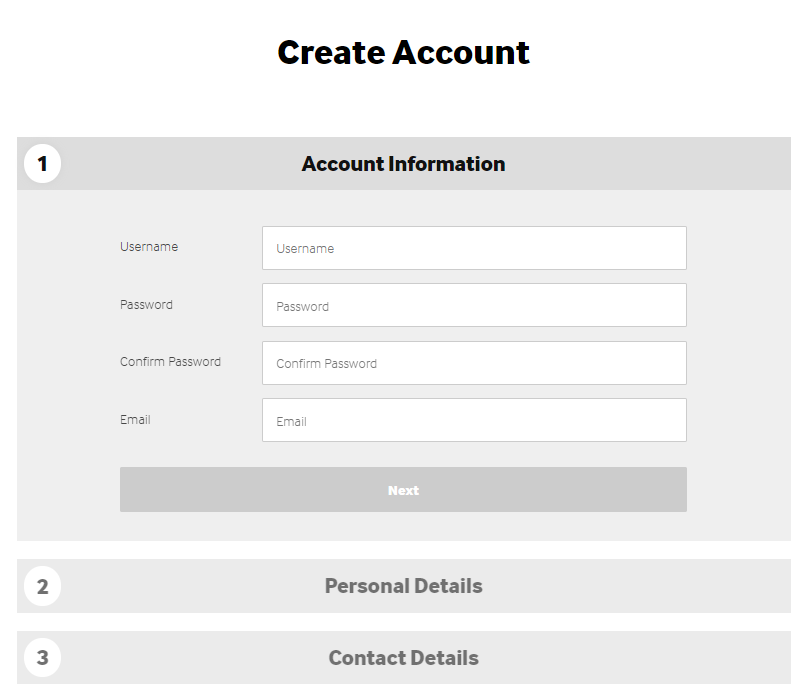 All you have to do at this stage is input all the requested data such as username, password, email, age, address, etc. As for password it usually has to at least 6 characters long, including symbols: a-z, A-Z & 0-9. This is a very common requirement among all the websites.
Remember to keep your password secure and never give it to anybody. 
Note: A bookmaker will never ask you for your password, so contact the support service asap in case you receive any suspicious emails asking for it.
Another most important thing is selecting a country of residence. You might face some difficulties here as gambling in any of its forms is restricted in some countries and territories. You can contact bookmaker's 24/7 customer service if you are unsure of the gambling status in your country of residence. You also have to meet an age requirement, which for most countries is 18.
Please, be advised that we do not promote any untrustworthy bookmakers, so you can be confident that your personal information won't be used in any illegal way.
Choose your bet
After you have completed your registration process, you can log in into your account and easily place a bet. 
At this point, you have to select the esports game of your interest and check out the available markets the bookmaker has currently to offer. After the event selection, you have to pick a bet type of your choice and voila you're all set.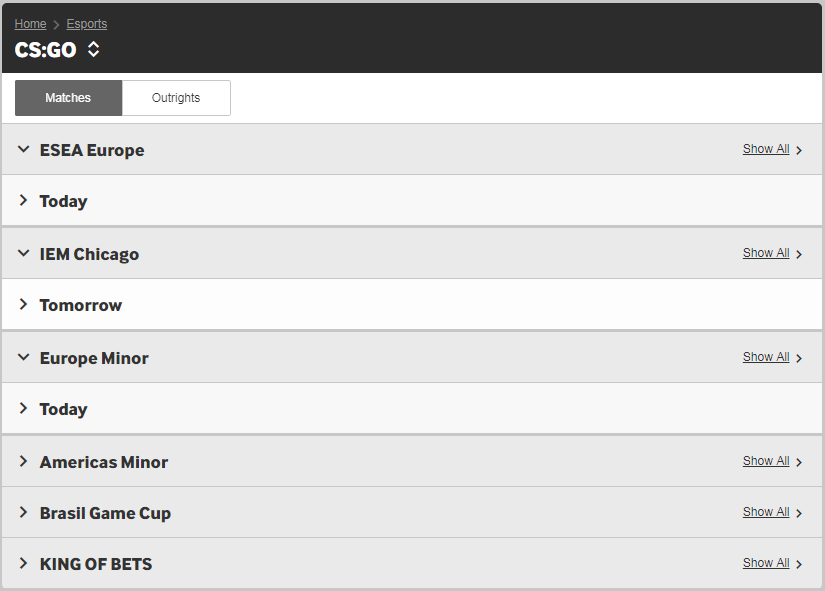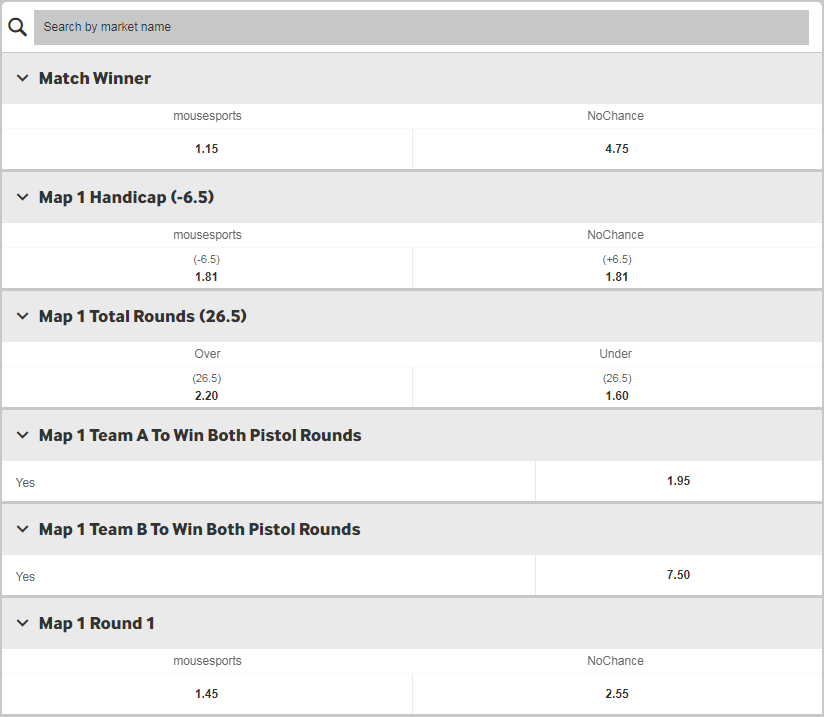 As on the screenshots above, we used CS:GO as an esports discipline and Europe Minor tournament as an event of our interest. You can see the bet types along with the odds offered by the bookmaker on the particular event.
Most of the esports bets are usually on tournament or match winners, but sometimes you can find handicaps and other special bets like Total Rounds or Team A/B To Win Both Pistol Rounds.
Place your bet
Now that you have made it through all the steps, you can finally place your bet. Just click on the bet you like and enter the stake amount in the bet slip window.
You do not have to worry about anything else as the system will make all the calculations for you.
You can see how it works on the screenshot below. We used a £10 stake on the Over 26.5 Map 1 Total Rounds bet with odds of 1.90 (9/10).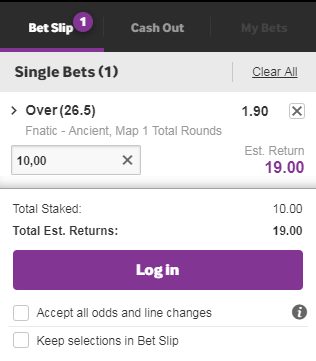 All that is left to do is to submit your bet by clicking "Place Bet" button.
Make a deposit
When you are sure about the bet you want to place, you need to have some funds on your account. Your balance is usually displayed at the top of the page. 
All you have to do is click on the deposit button and pick an available payment option that suits you the most. Usually, there is a variety of options, for example:
Credit Card
Debit Card
PayPal
NETELLER
Skrill
Paysafecard
VISA
ecoPayz
Instant Banking
ClickandBuy
Cryptocurrencies
You can be sure there will be an option that will be the most suitable for you.
Check your bet
Now, after you placed your bet, you would, of course, like to know the results. If you are a big fan, you can use such services as Twitch or watch the match directly via the game itself. 
For the rest of you who just want to know whether you won or not, you have to go to the section called "My Bets". It will show you your whole betting history with all the outcomes. 
You will also see all your winnings added to your balance, which you can withdraw later.
We hope this step-by-step tutorial was very helpful. Please, check out the rest of our esports guides and come back for more.