Sports Betting Guide
How to bet on yourself in CS:GO?
Every single esports fan wants to be a pro, but did you know that you can make money just casually playing your favourite game? Want to know how? Stay tuned.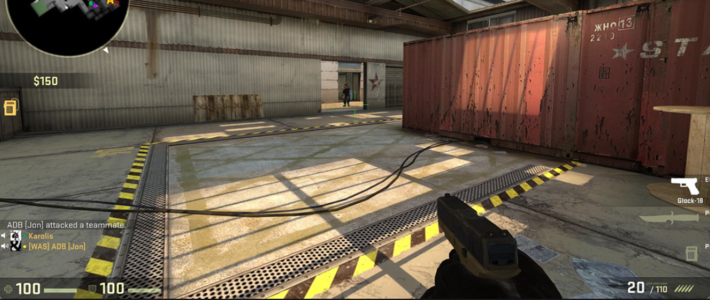 What is Unikrn UMode?
First of all, what is this Unikrn? It is the only platform that lets you place this type of bets. Yes, you can actually bet on yourself playing CS:GO competitive matches. What is more, you do not need to join any special parties or servers. Everything is way more simple than you can imagine.
At the moment, there are 6 games available on Unikrn UMode:
League of Legends
Counter-Strike: GO
Dota 2
Fortnite
Halo 5
CS:GO Quickfire
But let's focus more on Counter-Strike. Everyone starts with the odds of 1.83 (83/100) on clear victories. You odds will change depending on your results. Basically, if you're on a winning streak, your odds will be lowered, but when you lose a couple of games in a row, you will notice your odds getting higher.
There are 3 types of possible betting at Unikrn:
Win
Top Killing Spree & Win
1 or no Deaths & Win
Let's go over them. The first "win" option is self-explanatory, you bet on if you will win the match. The second option seems to be an excellent special bet. It might be hard to fulfil such a requirement as constant killing is not something easy to do, but it offers quite higher odds. 
The last, 1 or no Deaths & Win option is rather a "no" from our point of view. If you have ever played CS:GO once then you would know that it is close to a miracle to stay alive when you get run over by the opposing team. Don't get tricked by the odds this option offers and try to just stay away from it.
How to start betting on yourself?
As we mentioned above, it is very easy to bet on yourself with Unikrn UMode. Firstly, you have to sign up and create an account at this service.
After providing all the necessary information, you need to connect your game using Unikrn Connekt software. After that, you're pretty much all set. 
Now it is up to you how much you want to bet and etc. We, though, suggest you not to deposit huge amounts and to test the service first and learn its in's & out's. 
Place a bet on yourself and start the game in the timeframe provided by the platform.
That's all! Don't forget to practice and be focused during the game as it helps to increase your winning chances.