Sports Betting Guide
What type of games does esports have?
Esports have gathered a decent amount of games over the years ranging from sports simulators to first-person shooters.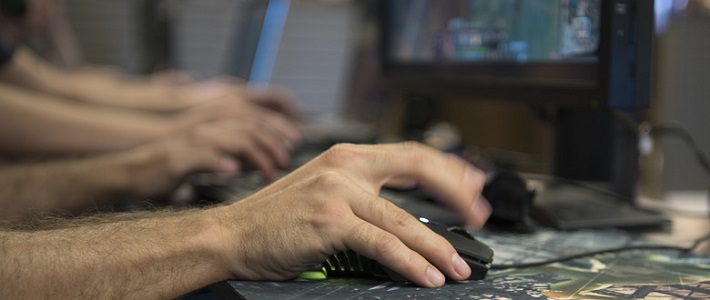 Esports stands for all sorts of competitive gaming, with some specific genres being extremely popular, hosting multiple million-dollar tournaments annually and attracting hundreds of thousands of punters worldwide.
We would like to break down the main categories of esports for you today in our new esports betting guide.
Multiple Online Battle Arena
MOBA's became one of the default esports genres. It's is actually a subgenre of real-time strategy which gained huge popularity over the years. 
In most MOBAs, your goal is to destroy the opposing team's main building by controlling a unit (character). Usually, it is a team game where you have to cooperate and use some strategy to defeat your enemies. Along with your controlled characters, there are usually many non-user controlled ones that are spawned continuously throughout the game.
All of this creates a fun, fast-paced experience that is beloved by millions of players worldwide.
The main games of this genre are Defense of the Ancients 2 (DotA 2) and League of Legends (LoL) collectively totalling to $200 million in revenues per month.
Real-time strategy
The all-time core of video gaming. This genre has been around from the rise of esports and video gaming in general.
Real-time strategies or RTS, involve destroying the enemy and gaining dominance over the given battlefield usually called a map by developing your units, technologies and buildings.
Introduction to esports betting guide
You have to capture limited resources in order to progress and plan your moves strategically. The "real-time" part of it consists of every player making moves at the same time rather than waiting for their turns like in turn-based strategies, for example, Heroes of Might and Magic.
Unfortunately for RTS fans, the genre is not very popular at the moment mostly due to its successor - MOBA. The leading game in this category is StarCraft 2, which is still ranked among the top esports disciplines, hosting multiple major tournaments all year long.
First-person shooter
Probably the ultimate esports frontrunner. The FPS is an extremely popular form of competitive gaming involving a firefight across the map with additional objectives. The gaming genre can be both single- and team-based but professionally, is mostly played collectively.
It gained popularity to its dynamic action, ease to get used to & simplicity comparing to MOBAs and RTSs.
The genre has tons of good top-selling games but on the esports stage is mainly represented by Counter-Strike: Global Offensive.
Most of the major tournaments are team-based, but there are also a couple of disciplines like Call of Duty and HALO that attract single-based console crowd as well.
Fighting
Fighting games have been a part of esports probably the longest. The first fighting games date back to the times when there were no multiplayer, and you only had to beat the arcade top score.
The main goal of such games in to defeat your opponent in the close combat by reducing their health (HP) to zero.
A funny fact that gamers who represent this genre do not like esports term to be applied when referring to them. They say it is competitive gaming because esports are mainly connected with PC gaming, and all the fighting games are mainly based on consoles.
How to bet on yourself in CS:GO?
Despite a big amount of major fighting tournaments, the betting options are rather limited at the moment. Luckily it is just at the moment with more and more new betting options being introduced daily, due to its fast-growing pace.
The biggest names of this genre are Street Fighter, King of Fighters & Mortal Kombat, as well as a more recent Super Smash Brothers.
Sports
Sports games are self-explanatory. They are based on the most popular sports disciplines like racing, football, basketball, American football, etc.
The most important and the biggest game out of all of them is dominantly FIFA. It attracts millions of fans not only on the major esports stage but also online where players of all various skill levels can compete against each other.
Another good example is NBA 2K, which even has its own pro league representing all the current NBA teams. It is, though, mainly focused on the Western markets.
As for FIFA, it has been a part of the World Cyber Games since its inception.
Minor esports genres
There are many games that do not fit within the traditional esports spectrum but still have big success on the top-tier stage.
The best example can be a card, some would even say a board, game Hearthstone: Heroes of Warcraft. You have to build a deck with a limited amount of card to put up against other players'. These cards, therefore, summon minions and spells on the game field in order to gain advantage and destroy the opponent.
Another great game that has been successful on the major esports stage is World of Tanks. Relatively a newly introduced esports discipline that quickly gained popularity online. It involves controlling a tank in pursuits of destroying enemy-controlled units.
These minor esports games are loved by many but unfortunately have fewer betting options.
We hope we have covered the most important esports categories for you today. Choose your genre and place your first esports bet with one of the top online bookmakers.
Please, take a look at our esports betting guide section here, to learn how to place your first esports bet.