Sports Betting Guide
Introduction to esports betting guide
Esports games differ a lot between themselves, and it is worth to review each one separately due to specifics and individual aspects. Today, though, we would like to outline the common things all the esports share when it comes to betting.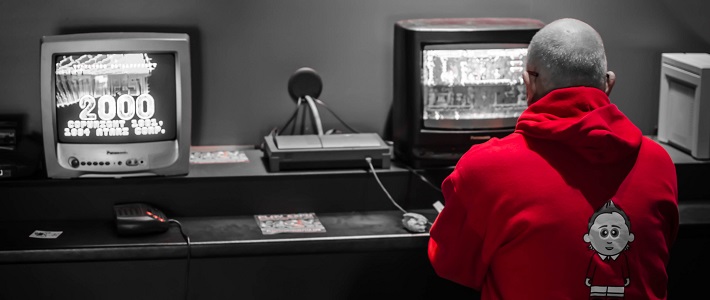 Esports betting is more like traditional sports betting
There are also top tier teams and those who are just trying to make the name for themselves, favourites and underdogs to say less. The only thing is, it's a bit harder to predict those due to the quick evolvement of the industry. There are new games, teams and players, who appear out of nowhere reaching success in the first minutes. On the other side, bookmakers are fairly new to esports and do not have too much knowledge on the subject.
This also makes it more attractive to esports experts, who know everything about the gaming industry. You can really gain the edge over a bookmaker if you know your games, but it can turn into a tougher experience if you lack some knowledge.
Don't get stressed, we will try to outline things to rather avoid that will help you become a better esports tipster and enjoy your experience more.
Avoid favourites in Best of One matches
Heavy favourites can be, and usually are, very tricky in BO1 matches. Such matchups come along with huge unpredictability and randomness. Everything can go sideways very easily. Moreover, even if it goes the right way, your return will be very low. 
Teams are often favourites in matchups with the unknown opponent, which quite often does not correspond to their skill level. This became very common in esports as it is still a growing and developing industry.
The danger of unknown teams and underdogs
The general rule is to stay away from underdogs and unknown teams. Betting on such will basically mean just a plain guess. We suggest you wait for a team to become more established before you would consider it a decent betting option. You need to have some sort of statistics and history to analyze and have an idea of what's going on.
Betting on a complete underdog in 9 out of 10 times results in a loss. You better think twice before you blow your money thinking your bet will make a difference.
Esports are not famous for big upsets. They just don't happen that often. Obviously, there are some but of a smaller scale, and you can foresee them looking at the stats. Don't get fooled by the long odds and huge scores betting on the side that is going to lose anyway.
Roster changes
Team esports like League of Legends, DotA 2 & CS:GO are very reliant on teamwork. Therefore, roster changes play a big role for them. Despite the fact that it is very important, it is also very common. Roster changes take place all the time as teams are constantly looking to improve. It only sounds that swapping a weaker player for a stronger one is easy is that simple. It involves lots of aspects just like in a football transfer or NBA trade, except there are no million-dollar fees.
Players come and go, but it takes time and effort to make a new "piece" fit. The team who lost their best player in a trade is expected to be struggling for a while, but the one that acquired him is not for a smooth start either. Again, it takes time to fit the play style and learn the new team's tactics, but most importantly, to establish good communication between teammates.
Our suggestion is to avoid betting on teams with recent roster changes. Take your time and let them find a balance and then see how they do in game-time action.
Bet types
As it was already mentioned, it is a new and growing industry, therefore, the betting is currently limited. However, you can see more and more option appearing each and every day.
Mostly you can bet on the "Outright Winner" or the "Match Winner". The match winner type of bet usually has two options: moneyline or handicap.
Tournaments and match winner betting
Betting on a tournament winner might be the most popular type of esports betting. If you know what you are doing and have conducted a thorough research on that, you might just go ahead and place a wager on your favourite. The odds are usually better compared to the single matchups between two teams. 
A good strategy will also be watching a couple of opening games to get a deeper insight of the on-going situation. On the other hand, placing a bet after those matches will shorten your odds a bit.
The main downside of tournament winner betting is slower returns. You have to wait until the whole event is done in order to get your score. Luckily, esports tournaments never take too long, they usually last from a couple of days to a week.
Moneyline betting is a type of match winner bet where you bet on whoever will win a particular match. In matches like BO3, your team needs to be 2-0 or 2-1, in order for you to win, and in BO5 matches your bet will be a winning one if your team is 3-0, 3-1 or 3-2.
There is another way to bet on a match winner, and that is a handicap. It helps you to lengthen the odds to increase your winnings. They are quite hard and risky. For example, the -1.5 handicaps are offered in BO3 matches, which means the team you bet on has to win 2-0 for your bet to win. The same thing is with BO5 matches, where the -2.5 handicap is offered leaving you with only a 3-0 option to win a bet. This is risky because getting 1 round win even for the weakest team is not something irregular. 
Having said that we also would like to suggest you stay away from such betting unless the class gap between the opponents is colossal. 
The last but not least alternative for match winner betting that we would like to mention is a newly added Exact Score option. Here you would have to predict the exact outcome of the match depending if it's a best of 3 or 5 one. It is also a tough to get right type of bet, which we also would suggest to avoid.
Special bets
As the industry grows, so does the demand, and we can see more and more new betting options to be offered to us. Most of those options are designed in a way to make your watching experience more exciting. Among such are First-Blood and First to 10 Kills bets. First-blood is referring to whoever will make the first kill of the match and first to 10 means exactly what it says. 
There are also map (round) winner bets. Most of the esports disciplines matches are played over a number of rounds, for example, best of 3, 5 or 7. Now you have an option to bet on a team that is going to win a certain round (map). There are a couple of variations of this bet where you have to place a wager on the total amount of won rounds and if the team will win at least one.
All of these special bets make it more exciting to watch esports, but on the other hand, are very risky as it is difficult to make the right calls. You have to give an extra effort for your esports bet to be a well-thought one.
Do you think you're ready?
Now, as you know, all the things to pay attention to while betting on esports, you are ready to place your first esports bet. Just remember to do your research and choose a proper type of bet avoiding the obstacles we have pointed out for you.
If you want to know more about esports betting and become an expert in this field, please take a look at our esports betting guides section and come back for more!