Sports Betting Guide
The best bonuses and promotions offered by online bookmakers
How do you choose which top online bookmaker to register with? Lots of punters make their decisions based on the number of promotions and the size of a welcome bonus offered by the particular bookmaker. Generally speaking, it should not hurt to do it this way. However, let's not forget that free bets & special offers are only used by the bookmakers to lure more clients. Of course, everyone likes to get free stuff, but bonuses are far from being a crucial point in choosing which online operator to sign up with. There are way more important aspects like reliability, trustworthiness, richness of the offer, payment processing, etc. For the latest online bookmaker bonuses click here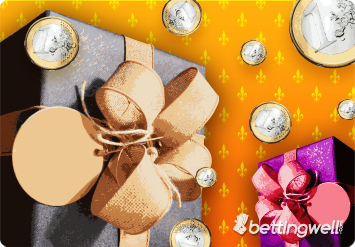 Why do bookmakers offer bonuses and how to tell them apart?
Online bookmakers will do anything to attract as many clients as possible. Ironically, the most effective way to do it is by offering punters various bonuses and promotions. Bookmakers exploit the punters' desire to get a free bonus by offering such rewards after the made deposit or after placing a multi-fold accumulator on a specific event. Nevertheless, this could be a win-win situation for both parties - bookmakers will be satisfied with a new client, and punters will enjoy extra funds they can bet with. This could be done by properly utilising your available options and taking advantage of them in a smart way.
First of all, let's learn more about the most popular types of bonuses and betting promotions out there:
Welcome Bonus - sometimes also referred to as a deposit bonus, is one of the main (if not the one) types of bonuses & promotions offered by the majority of the top online bookmakers. Its name speaks for itself, punters are basically getting a reward for joining a particular betting site, where, in order to start betting, you have to make a deposit, in the first place. Therefore, punters are getting extra funds which are usually matching their entire deposit amount or its part. Do not think bookmakers are stupid and will match whatever you deposit. Despite 50-100% deposit bonus being a standard amongst the bookmaking industry, its size is usually capped. Just like every other bonus, welcome bonuses also come with wagering requirements. Not always, but still they do. This means you have to roll over or play through the entire amount a certain number of times at the pre-defined odds and the min. stake, in order to be able to withdraw your bonus funds.
Free bets - another interesting special offer that is very popular amongst punters. In the case of free bets, bookmakers reward their clients with a sort of betting voucher or, if you may, a gift card, that you can use for betting purposes only. Unlike welcome bonuses, regular free bets are usually required to be rolled over. You basically have to place a bet using your free bet and if you win, get the real money in return. If you would like to learn more about free bets and how do they work, please check out this sports betting guide.
Risk-free bets - another interesting type of promotion, which basically works like a cashback or a refund. Generally, you have to place a certain type of wager on a selected event or market with a pre-defined qualifying stake & odds. Just like the name suggests, it is risk-free, therefore, if you win, you simply claim your winnings and move on. However, if you lose, the bookmaker, as promised, will credit your account with some type of bonus (cash or free bet), which usually matches your stake (obviously up to a certain amount). Nothing complicated there, right?
Reload Bonus - one of the most exciting bonuses out there, however, mainly offered by the American bookmakers. Reload bonus is basically a deposit bonus with only one small difference - reload bonus cannot be offered for the very first deposit but for the following ones. Other than that there are no differences between the two. You just need to make a qualifying deposit to get a bonus. Another thing before we move on, in the case of reload bonuses, bookmakers match a smaller portion of your deposit (25-50%). 
Betting contests - a very popular type of promotions, which offer huge rewards. Bookmakers quite often organise contests where you have to predict event outcomes or collect points for placing certain types of bets. Depending on a contest, the bookmaker either randomly or based on your ranking selects the winner(s) at the end of the promotional period. These lucky winners usually get rewarded with huge bonuses or a share of substantial prize pools. 
Loyalty Bonuses - another type of promotion offered by some of the top online bookmakers. Just like you collect points for tanking at your favourite gas station or buying shoes at your favourite store, placing bets at the same online bookmaker will also get you some rewards. All you need to do is just simply stick with one betting operator for longer and collect your loyalty points, which you will be able to redeem for various prizes later on. Unfortunately, not every leading online betting operator offers this type of promotion, however, there are those who do.
Refer a Friend - probably the most iconic bonus that has ever existed. Bookmakers took it a step further here. Not only they have already caught your attention, but they are using you to bring more clients. Do not look at pessimistically though. In the majority of cases, such offers provided tiple benefits. Bookmakers obviously get a new client, which is one, two - you, as a referring side, get a bonus for bringing in new people, and three - the referred person is claiming a welcome bonus for registering a new account.
Is it worth qualifying for a bonus?
We believe the answer is quite obvious - of course, yes! Not only it is worth it, but you also should do so if you would like to gain the edge over the bookmaker. Wouldn't it be just dumb not to benefit from what's already provided for you? Nevertheless, let's not forget about the fundamentals: BONUSES ARE ONLY EXTRAS! Do not get tricked by a generous free bet or welcome bonus and choose a betting service with a poor offer, shady reliability and unreasonable prices. If you would like to learn more about how to properly choose an online bookmaker, please click here.
Well, let's get back to our topic. What should we pay attention to when choosing a bonus we would like to claim? In order to make this process rather simple, you would need to find answers to the following questions:
What has to be done to claim a bonus?
When will the bonus be credited?
Are there any wagering requirements, and what are they?
Who can qualify for the particular promotion?
Don't worry, all the necessary information about the bonus could be found in its terms & conditions. If you have any issues with finding the information you are looking for, you can simply check out the FAQ section or contact the customer support service of your online bookmaker.