Sports Betting Guide
Are free bets always free?
The majority of punters are primarily looking for generous bonuses and promotions when choosing an online bookmaker. Is it though the most effective way to select your top online bookmaker? What is more, are such free bets & special offers really free as bookies claim them to be? Let us find out.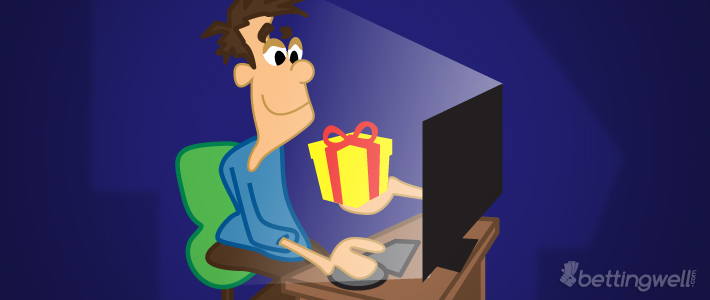 The free or not the free bets?
Special promotional offers are one of the most popular ways bookmakers use to lure new clients. You should already know that the majority of our recommended bookmakers do offer a large variety of free bets or special promos. A survey of more than several thousand punters shows that bonuses and promotions are almost the most important factor when it comes to choosing the online bookmaker to stick with. That is probably the main reason why we see all these flashy banners & ads all over the bookmaker's website when we visit one. Anyways, the question we are trying to answer today is «are these so-called FREE bet bonuses actually free»? As it turns out, it is not quite the case.
Let's start with the fact that in order to get a free bet we firstly have to place a wager with our own money, and only then get a bonus if the predetermined scenario occurs. Bookmakers are usually offering free bets as a form a stake refund for lost ACCAs or in cases when your backed team loses the match after leading by a certain goal margin. The words «refund», «return» or «cashback» here are more abstract since the amount we get back is credited to your account in the form of a voucher rather than real cash. What is more, we have to, in the majority of cases, wager through, or as punters call it rollover, this voucher a certain number of times at the predefined min. odds, min. stake, and sometimes even specific markets before it becomes withdrawable.
Betting Guide - How to get a deposit bonus?
For those who still think it was a joke, let us say it one more time. Free bets are nothing else but your own money that you have previously invested in a bet. All the bookmaker does here, is tricking you into thinking you get some extra free funds by simply crediting your already lost money back to your account under the condition of you wagering them again (and again, and again...). While it is a great chance to retrieve a part or even the whole amount of your lost stake, the conditions you have to meet in order to achieve that goal are very often quite complicated.
Complicated promotional terms & conditions
It is not something new that all free bets & special offers come with a specific set of promotional terms & conditions. On a general basis, punters usually have to place a bet on a particular market or even a specific event that might not always be the most suitable for them. Bookmakers also like to ask you to place wagers only with a certain stake amount and at the min. odds that usually are ranging around 1.50 (1/2) - 2.00 (1/1). While the situation does not look terrible, let's be honest, landing several bets at the even odds is not always the easiest thing to do.
Don't get us wrong, we have nothing against promotional offers that give us a chance to get some funds to bet with, even if it's in the form of a free bet. At the end of the day, we are people and also love to use them. Still, we are trying to get our point across by letting you know that choosing a shady betting operator over a more reliable online bookmaker just because of a catchy welcome bonus or a huge free bet is not a good idea at all. It does not really matter, how big of a bonus you get if the bookmaker's margin is too big or if you will not be able to withdraw your money later down the road. We believe that bonuses and promotions have to be carefully thought through and never should be the main reason behind choosing a particular betting service. Instead, you should rather focus on the credibility, price competitiveness, sports betting offer, variety of payment options, as well as the funds safety when opting-in to register with one of the top online bookmakers. Please, take a note, bonuses and promotions are just additional features, something extra that is great, yet not crucial when it comes to choosing a good online bookmaker.