Sports Betting Guide
Are Free Bets always free?
Many punters look primarily for good betting promotions and bonuses while searching for online bookmaker. But is this really a good way of choosing an online betting operator? What is more, are betting promotions such as Free Bets really free? Let us find out.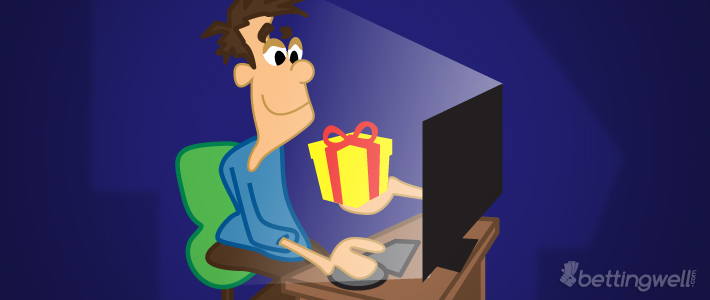 Not so free, Free bets
Various betting promotions and bonuses are one of the most popular ways the bookmakers are attracting new punters. The majority of the best online bookmakers offer such bonuses. It is not suprise for us at all. As studies show, one of the most important factors that contribute to the final decision which bookmaker a punter will choose, is his betting promotion and bonuses offer. That is why, almost every time we visit an online bookmaker, the first thing we see is a lot of shiny advertisements of betting bonuses and promotions. But are these Free Bet bonuses really free of any costs? As it turns out, it is not entirely true.
Let us begin with that, in most cases, to get a Free Bet, we first need to place a bet with our own funds and only if we lose the bet, the bookmaker can return our money to us (Of course up to a certain amount). The word 'return', in this case is very theoretical as the money we get back from the bookmaker are usually in the ford of bonus betting funds which we need to bet with few times before we can withdraw them as real money.
Difficult rules and condition for getting a bonus
Generally, the rules and conditions of the betting promotion state that we need to place a bet with at least minimal odds set by the bookmaker. Sometimes the odds can be 1.50, but in most cases it is evens (2.00) odds. And let us face the reality - it is not an easy task to place a few winning bets with the odds of 2/1 (2.00) or more and many punters lose all their funds at this point.
Yes, You have read that sentence correctly. YOUR OWN FUNDS. Because Free bets are non other than your own money that you are placing for a bet and risking losing it. All the bookmaker can do, is to return some part or even all of them, after meeting certain, very often difficult, conditions and after some amount of time has passed.
Do not get us wrong. We have nothing against promotional campaigns including betting promotions and bonuses such as Free Bets. After all, we even use them ourselves. Nevertheless, we explain this to You, because we want to make sure You will not create a betting account at less trustworthy bookmaker with not so good reputation and high margin but which has great bonus offer, with huge Free Bet at the start. We believe, that betting promotions and bonuses need to be carefully thought through and should not be one of the reasons behind choosing certain bookmaker. You need to focus on the credibility, the odds, sports betting offer and overall reputation of the betting operator before creating a betting account at its website. We want to stress this one last time: Bonuses and betting promotions are just an addition, an extra feature that is nice, but nothing more.