Betting News
Will we see the first Premier Leauge VAR Pitchside Review this season? Check out the odds.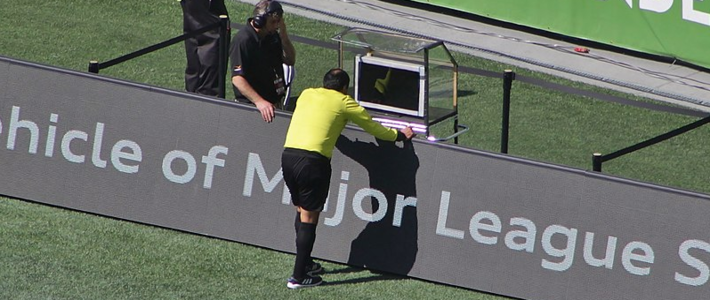 The newly-implemented VAR technology is slowly changing the sport of football. One of the most competitive European football leagues has felt the presence of VAR the most so far. Are we going to see the first Premier League pitchside review this season? Bookmakers already know.
The video assistant referee was designed to help real referees avoid apparent mistakes, however, looking at the first 11 weeks of the English Premier League, we can say that it only opened the room for more and more debates.
So far, the system has affected 27 goals and incidents. Many experts are already talking about VAR dragging English football back.
Such an event could not have gone by unnoticed. One of the top online bookmakers has opened its Premier League VAR related markets.
Whether or not the pitchside review will be done during the 2019/2020 season is priced at 1.17 (17/100) for "Yes", and 5.00 (4/1) for "No".
Those who cannot wait till the very end of the season can back another option. The book offers a market on if the pitchside review will take place during Week 12 of the Premier League. According to the oddsmakers, it rather won't happen soon, as the "No" option if given the odds of 1.06 (3/50). However, considering rising concerns over this issue and the fact that Mike Dean (Premier League referee) is given the shortest odds to be the first official to conduct the pitchside review, has the Week 12 match between Chelsea and Crystal Palace (November 9), it seems like there is some value behind backing the "Yes" option at the odds of 10.00 (9/1).
It is quite logical, though, the "EPL referee to conduct the first VAR pitchside review" market favours the option that no such a review will take place this season, giving it the odds of 5.00 (4/1). As for Mr. Dean, the bookmaker prices him to be the first at the odds of just 10.00 (9/1).
Let us know your opinions in the comment section down below.