Betting News
Who will become North Korea's next leader? The world is still guessing.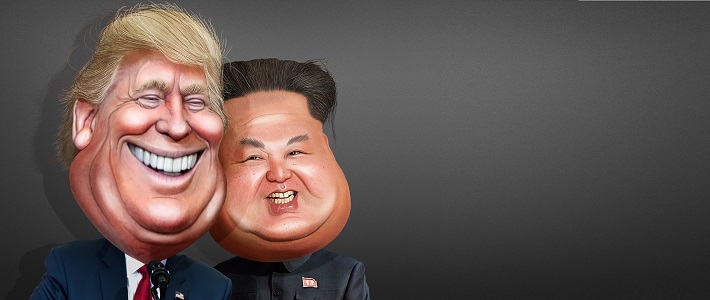 The question that some people are even afraid to ask out loud - who will be North Korea's next leader? Will Donald Trump tweet about and more… Top online bookmakers are all in with their new markets.
The world has been recently shocked by the rumours that are swirling around the Internet about Kim Jong-Un's status. The mysterious and still official unconfirmed information has gathered too much attention that too top online bookmakers were not able to stay aside.
Global intelligence agencies are doing their best to find out more about the matter, however, still unsuccessful. The North Korean leader was officially seen on April 11 for the last time. He has since missed a couple of major public affairs, which has risen lots of concerns about this state and the country's future. While nobody has ever imagined such a scenario, one of the top online bookmakers opened a market for who can become the next North Korean leader.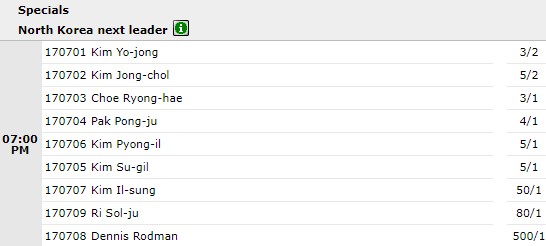 Some reports suggest that Kim has undergone a hard heart surgery which either killed him or left him brain dead. Nevertheless, the market is still open, and the bookmaker favours a couple of interesting people from his close environment to replace the leader. The first on the list is sister Kim Yo-Jong, followed by his older brother Kim Jong-Chol and the party elder Choe Ryong-Hae. You can also place a wager on Kim's younger half-brother Kim Pyong-Il and, wait a second… DENIS RODMAN. Yes, the 90s' NBA legend and a self-proclaimed Kim Jong-Un's close friend!!! Those who wonder, another top online bookmaker also lists Kim's aunt Kim Kyong Hui and Kim's offsprings as his possible replacement, however, at the quite long odds.
Since that became quite a topic to talk about. There is another market, that seems quite logical - will USA, China or South Korea try to liberate North Korea? 


This scenario seems to be rather out of the conversation since the odds for the «No» option are set at 1.03 (1/33).
What North Korea news can be without Donald Trump?! This is no exception! One of the top online betting operators also opened a market on whether or not Donald Trump will tweet about Kim Jong-Un before May 2. According to the oddsmakers, it rather won't happen, given the odds of 1.18 (2/11). However, those who think otherwise can go with the «Yes» option, which is priced at 4.25 (13/4).
What do you think about this whole story? Is it just rumours or should we expect another big change in the global situation? Let us know in the comment section below.