Betting News
Michael Jordan will lose against this guy! Find out who MJ fears the most.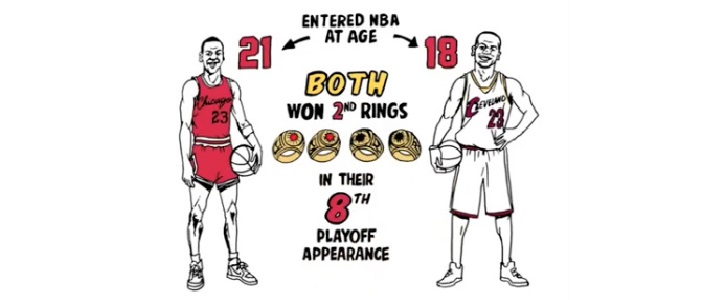 The «GOAT» debate could be settled once and for all. Who can defeat the best to ever play the game of basketball in a one-on-one matchup? Top online bookmakers already know the answer!
The NBA is not only the most competitive basketball league in the world but also the place for the most dramatic and long-lasting discussions about who is the best, or in basketball terms - who is the «GOAT». Just these four letters will make pretty much every NBA fan go crazy, especially if such names like LeBron James and Michael Jordan are in the mix. While Michael's playing days reached the end quite some time ago, it does not stop MJ from letting people know he's still the best! 
Let's get it then https://t.co/7MbAOAFhSL

— Miles Bridges (@MilesBridges) May 17, 2020
Well, that only heats up one of the most iconic basketball debates of all time - who is the best? Unfortunately, basketball fans have not reached the agreement yet. While MJ has already left his mark on the game of basketball, LeBron is still making his presence felt, dominating the league up to this day. We can be going back and forth here, and we promise, the agreement will never be reached. Therefore, the only way to settle this is to put these two basketball freaks against each other in a one-on-one battle.
That is exactly what one of the top online bookmakers decided to do, opening a couple of quite interesting markets. Unfortunately, this will probably never happen, since Mike is in his late 50s' and LeBron is only at 35. Nevertheless, fans want to know who's going to win this fantasy one-on-one game?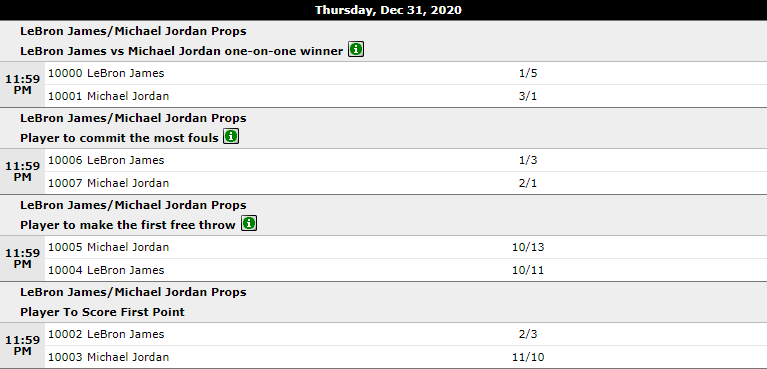 As you can see, the book is giving the King his well-deserved credit, heavily favouring him over Michael Jordan. Believe it or not, but MJ is a 4.00 (3/1) underdog to LBJ, who's priced at 1.20 (1/5). While some might disagree with this statement, there is only one way to prove it wrong or right. As for other markets, the book is also offering a couple of lines on who will score the first point, who will shot the first free throw and, last but not least, who will commit the most fouls. Looking at these markets altogether, you can how LeBron can take the W - by constantly fouling and stopping Mike from scoring. However, let's not count out LeBron saying he can only win by fouling, his attacking power is one of a kind, and it will take lots of effort to stop it even from MJ.
What do you think about this potential head-to-head battle? Do you think we'll have a chance to witness it during our lifetime? Do you agree with the bookmaker's take? Let us know down in the comments below.
NBA betting guide - The best strategy of how to pick an NBA MVP Winner