Betting News
Champions League - betting odds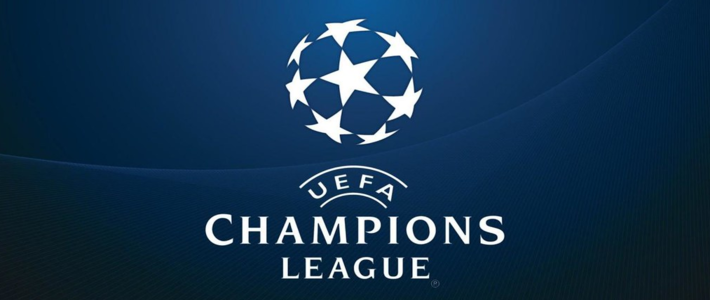 Barcelona? Real Madrid? Maybe Bayern Munich? Who will take home this year's Champions League trophy? Check out the odds offered by the top online bookmakers right after the playoff-stage draw.
The next thing we know, the Champions League group stage is already a done deal. The playoff stage draw took place this Monday in the Swiss Nyon. The Round of 16 pairs are looking quite impressive and rather won't leave us unsatisfied.
Take a look at the Champions League Round of 16 pairs (pic. Twitter)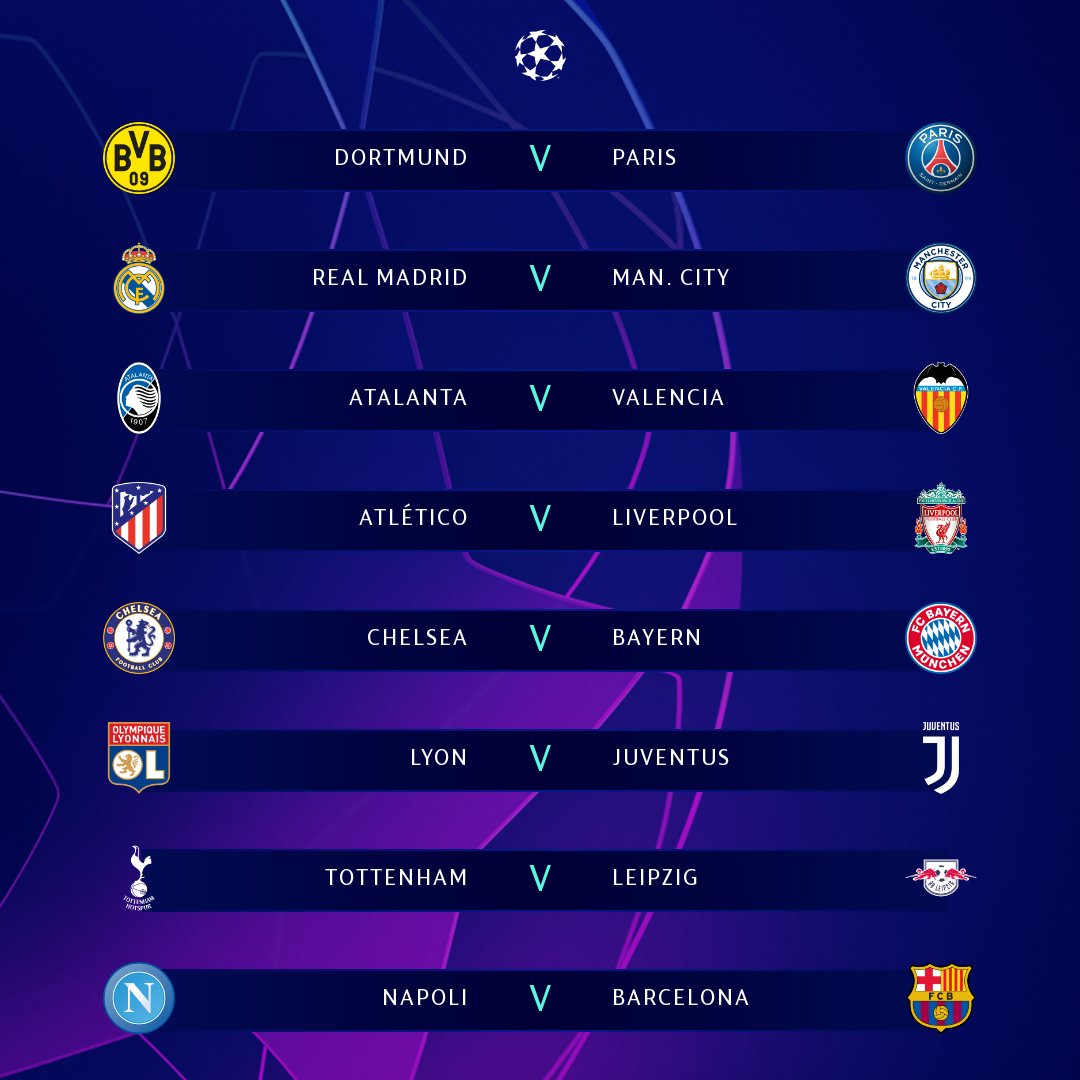 Champions League - William Hill's betting odds
Each pair is looking extremely balanced and picking the favourite at this stage would be a hell of a task. Anyways, oddsmakers from William Hill are giving the teams which came out of the first place from the group stage a little better chances, despite some of them playing their first match on the road.
Check out the Champions League odds offered by the bookmaker William Hill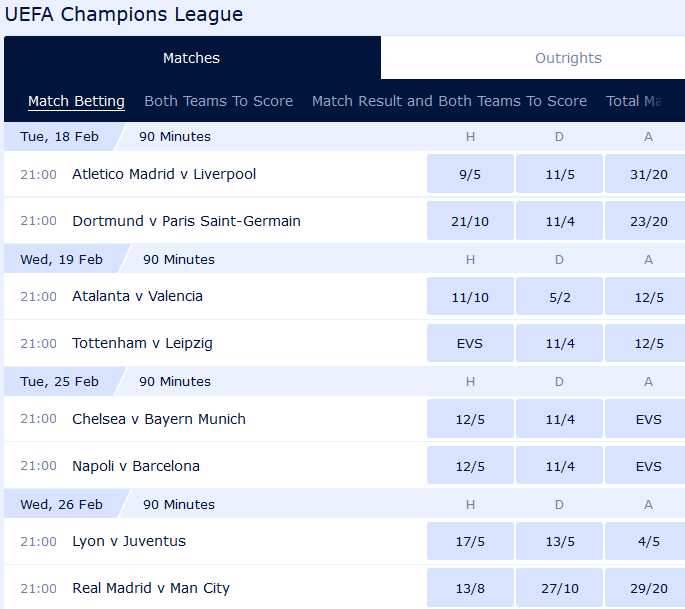 Who is a favourite of this year's tournament? Check out the odds offered by the bookmaker BetVictor
Well, enough of the Round of 16. Let's take a look at who has the best chances of winning the title this year. According to the oddsmakers from BetVictor, currently, the favourites to celebrate their victory in Istambul are Manchester City, Liverpool and Barcelona. However, quite a surprising could be the odds on the Real Madrid's triumph.