Betting News
Bookmakers odds for the UEFA Champions League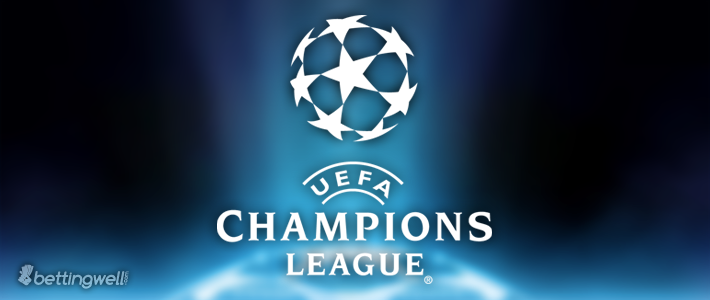 UEFA Champions League is without a doubt, the most prestigious and electrifying football competition in the world. Soon after the quarter final draw, the biggest bookmakers offered their odds for few Champions League markets such as Advancement into the semi-finals, Advancement into the final, Country of the winner or the Outright Winner of the competition.

Very interesting pairs in the ¼ of the Champions League
There are no weak teams at this stage of the competition. That is why, we predicted there would be few hot matches in the quarter-finals. The fate did not dissapointed us. The pairs that were drawn just a few days ago, make our hearts skip a beat. The following clubs will fight for the advancement into the semi-finals:
Atlético vs Leicester City
Juventus vs FC Barcelona
Bayern Munich vs Real Madrid
Borussia Dortmund vs AS Monaco
Theoretically, it seems that Atlético players will have the easiest task ahead of them. Nevertheless, Sevilla fans thought so too and all know how it ended up for them. Here are the bookmaker odds for all the teams from the quarter-finals of the Champions League:

Bet365 odds from 23.03.2017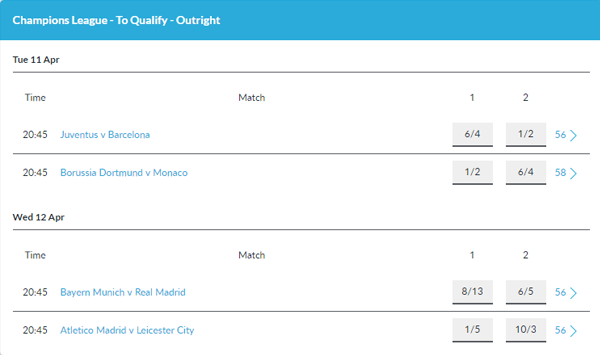 BetVictor odds from 23.03.2017

Barcelona is once again the bookmakers favourite
According to the bookmakers, before the round of 16 matches, the clear favourite for winning the Champions League this year was Barcelona (bookies offered around 7/2 odds for their triumph). Later on, came the shocking loss in Paris, and the odds for Barcelona's win in the final played in Cardiff this june shifted up to...50/1!!! Remontada in the second leg match with PSG once again completely changed the odds from the bookmakers and at this moment, the Catalan club is once again the favourite for the triumph in this year's Champions League campaign.

Paddy Power odds from 23.03.2017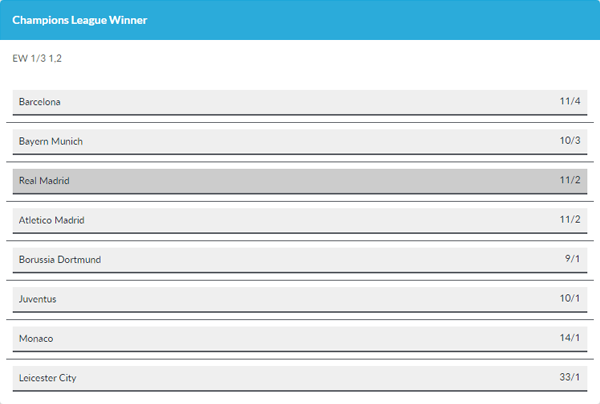 BetVictor odds from 23.03.2017

Bet365 odds from 23.03.2017

The bookmakers are certain - the winning team will be from Spain
The bookmakers seem to be very certain when it comes to the country of this year's Champions League winner. It is hard to argue with them as there are still 3 Spanish giants in the game, all very experienced when it comes to UEFA Champions League, with Real Madrid winning two times in the last 3 years, Barcelona four times in the last decade and Atlético being in the final at two occasions (both narrowly lost to Real Madrid).

Bet365 odds from 23.03.2017
Another interesting Champions League betting market is offered by Paddy Power bookmaker, who prepared their odds for the potential finalists that will fight for the European title in Cardiff:

Paddy Power odds from 23.03.2017