Betting News
Bayern's huge win over Barcelona scoops a fortune for one English punter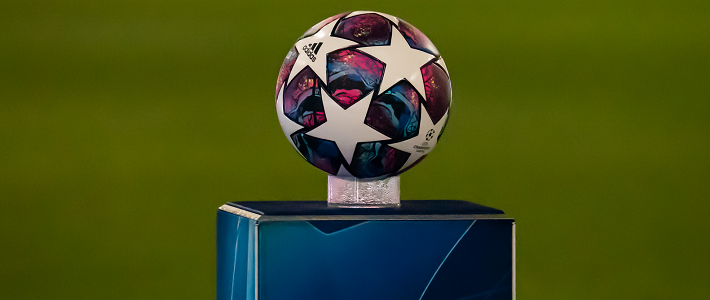 The Great Britain native has correctly predicted the outcome of the Champions League Quarter-Final matchup between Bavarians and Blaugrana and pocketed quite a decent amount of winnings.
This year's Champions League edition is already over. The Robert Lewandowski-led German side Bayern Munich has lifted the trophy and became the first-ever club to have a perfect record. A truly special moment, which will be long-remembered by all the football fans.
The fact that Bayern managed to demolish a Lionel Messi led Spanish powerhouse Barcelona in a quarter-finals matchup alone is enough to be praised. Bavarians went on a scoring rant and netted 8 goals, conceding only 2, to advance in a tournament.
Despite all of that, one English punter will have an exceptionally unforgettable memory of this amazing sporting event. The punter managed to flip a tiny £5 stake into a serious £2,297 payout. Let's check out the story behind it.
The lucky bettor placed an 8-folder ACCA at one of the top online bookmakers with a combined odds of 459.40 (2292/5), which came out quite fantastic to say less.
The first 3 selections backed Boateng, Suarez & Vidal being booked by the referee. While the first two did not take long to appear on the ref's notebook (42nd & 54th minute, respectively), Arturo Vidal had to wait until the beginning of the 2nd half injury time to receive his warning. Luckily, the predictions were right, leaving only 5 more to go.
Sports Betting Guide - The principles of successful penalty card betting
The following selection was the Both To Score, which wasn't that much nervewracking as the yellow card ones. Bayern opened the score in the 4th minute, however, it was quickly equalised by the David Alaba's own goal just 180 seconds later. Another one! Moving on, the punter decided to back the Over 2.5 Goals option, which also was easily settled. Ivan Perisic kept the wager alive with his go-ahead goal in 22nd, which left the punter with just 3 more selection to go!
The two following selections backed the On Target Shots by the following players. Luckily for the punter, Perisic made it with his aforementioned 22nd-minute goal (only 1 shot was needed). As for this other selection, the punter needed Luis Suarez to hit the target at least two times, which the Uruguayan national fulfilled with a breeze, finishing the match with 3 accurate shots, as a part of Barca's total of 5.
The last but definitely not least selection on the slip was Over 10.5 Corners. Surprisingly or not but this one also did not take much to settle, with 10 corners at the halftime and 15 by the end of the fixture.
Our sincere congratulation to the punter & a huge payout!
Claim a free bonus from one of our recommended online betting operators