Sports Betting Guide
Flat Stake
Every tipster, who's just getting introduced to their betting adventure, always has to make some tough choices. One of which is a choice of selecting the proper tipping style, which will bring him the best profits. Today, we would like to share with you some insights about the flat stake.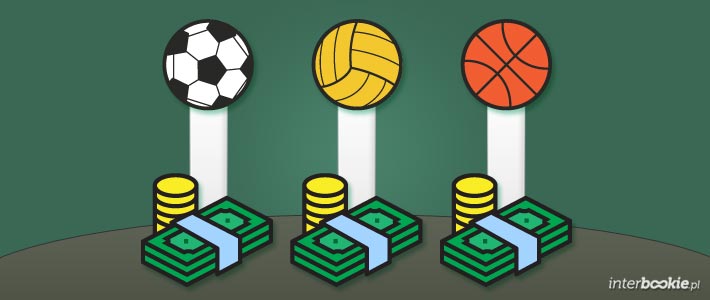 Flat Stake Types
The flat stake is for sure the easiest betting technique, which every unexperienced tipster has to start from. Well, don't underestimate it, the easiest doesn't mean the weakest. We know lots of professional tipsters, who have been using this very technique for years and are 100% satisfied with it. Generally, the flat stake is not very complicated, though, depending on your needs and tipping style, you can take advantage of some of its variations:
The same stake for every bet - it is very straightforward. After you know what budget you are going to have you can select the stake with you are going to use for every bet. How to do it? Generally, the maximum input doesn't have to go over 2/3% of your actual bankroll, however, in case of the flat stake, you can make some exceptions. That is why we have to select the betting strategy, we're going to use. Bettors, who value the safety must not set their stakes to be more than 1% of their bankroll when betting on singles, average bettors - 3% and experienced punters can set it up to 5%.
 
The same share from your bankroll - this type if very similar to the previous one but with one distinctive difference. You have to place the same percentage of your budget on every bet. For example, if we decide to set our flat stake at 1% while having, let's say, 500 EUR/USD then our next bet will be 5 EUR/USD, in case if we lose this it, we are left with 495 EUR/USD, and the next tip will be 4.95 EUR/USD. It is important, just like in the previous system, to know what risk we are able to take during our betting. So, once again, tipsters who value safety should not go over 1% stakes, average ones - 3% and professionals - 5%.
 
Modified flat stake - just like in the previous types we have to agree on the budget first and then go with 1%, 3% and 5%. The only difference is that in previous types we only used one boundary (1%, 3% or 5%), but in this one, we use all 3 depending on the odds of the particular event. So, when odds are lower than 2.00 (1/1), we must use the highest boundary (5%), for odds that range between 2.00 (1/1) and 3.00 (2/1) we can use the 3% boundary and for the odds above 3.00 (2/1) we place bets with 1% stakes.
Pros and Cons of the Flat Stake
Just like every other betting system, flat stakes have their own strengths and weaknesses. Let's go over both of them together. 
The probably most significant plus of this particular betting system is that it has a really low bankruptcy risk. Flat stake involves a singles bet with a small portion of our budget, and in order to lose it all, you would've needed to put in some effort. For example, you would need to lose a couple of bets in a row and in case of a smart way of playing what would require 100 consecutive loses. It is rather impossible. Flat stake also guarantees the stability of our money, the changes on our account are not very noticeable like in case of other betting systems. Saying that we will be betting a lot, the flat stake is more or less a proof of maybe not the highest but very systematic profits, which actually is a key when it comes to profitable betting. What else? Knowing that odds for our bets will usually be around 2.00 (1/1), in order to make profits in the long run, your success rate must be at least 51% which is not impossible to achieve.
Confirmation bias in sports betting
Enough of pluses. Does this betting system have any drawbacks? Some would say that self-discipline would be a huge challenge, which, of course, is required in this case. If you have issues with this, we would suggest you change your approach or… hobby. Self-control, discipline, cold head and responsibility are the so-called starter pack of every professional tipster. The discussion about self-discipline being a drawback is officially closed.
There also would be those, that would complain about the, up to them, low profits. That is somehow true, indeed, but the argument is rather pointless. Betting on the professional level is not about breaking the bank the first day, but rather about maybe smaller but consistent profits. Only this approach can lead to you to the betting Olymp, where people are making money on a regular basis. There are also those who don't like having the same stake for bets with 1.40 (2/5) and 2.40 (7/5) odds. They are right, but this can be fixed by utilizing the modified version of the flat stake, which we discussed a moment ago.
Exceptions
Just like we mention already, flat staking requires tremendous self-discipline from bettors. Potentially, the success of this system depends on the fact, if at the lowest point, that no one is safe from, the tipster will not decide to get loose and play more recklessly. This is unfortunate. The trick of this systems hides in bringing small but regular profits only in the situation when it goes along with the consistency and a constant stake that is not modified according to the situation. Though, there's a small exception. The increase or decrease of the stake is only allowed in two situations:
When the success rate is so high that the current bankroll is 25% higher than the initial one. It this instance, it is allowed to increase the percentage by up to 2%. 
 
When the tipster hits the slump, or his/her bets will appear not to be successful. In the case of the budget going down by 25%, it would be wise to lower the stake by up to 2%.