Sports Betting Guide
Wishful thinking in sports betting
One of the most common mistakes made by rather unexperienced tipsters is wishful thinking. What is it exactly, and how it affects your betting? You will find answers to this and many other questions in today's betting guide.
The road to success is quite a long one when it comes to sports betting. There are many character features and tools that will come in handy. However, there are also lots of traps and dangers, that maybe are not going to completely fade your chances at being the top tipster, but for sure will make it harder to achieve. One of such things is wishful thinking, which we are going to talk more about today.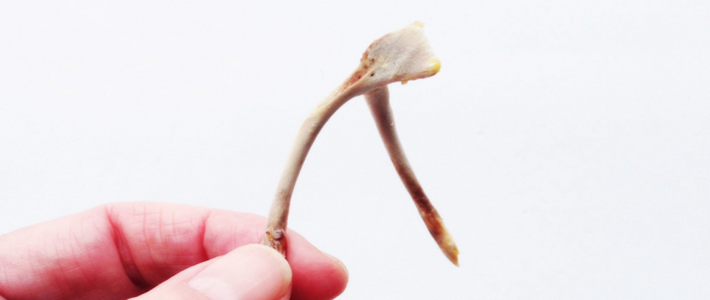 What is wishful thinking?
Let's start with a definition. Wishful thinking is nothing but a way of decision making and comprehending process based on optimistic outcome scenarios rather than on facts and rationality. Too complicated? Wishful thinkers are always letting the wish be the father of the thought.
This "dysfunction", though, is nothing to worry about in our daily lives as it only makes the person see the things in a more colourful way. Unfortunately, the more severe forms of this "disorder" can trigger catatonia - a mental disease involving a false assessment of the surrounding world.
Enough of background, let's get back to our guide. So, can the wishful thinking stop you from beating a bookie? Definitely "YES",  to the extent you can't even imagine!
How does wishful thinking prevent you from getting better results in betting?
The key moments in the betting process are the selection of a specific event, risk analysis and final decision of placing a bet (or not). Experienced punters always try to gather as much information as possible from various sources and being cold-blooded when it comes to analysis and risk assessment. Although our guides are not directed to elite punters, it is still good to have that comparison.
We are rather aiming to educate young tipsters, who are just making their first steps in this field. Those who are not afraid to admit their lack of knowledge & experience and whose, who still have plenty of learning ahead of them. Youngsters always make a huge and at the same time easy to eliminate mistake, simply saying succumbing to wishful thinking.
Let's just say that most of us are passionate sports fans, meaning that we have some preferences when it comes to our favourite teams and players. Believe it or not, but those preferences hugely affect your decision making during betting. We are not talking about a Celtics fan who's always betting against Rangers, even though that is a quite common phenomenon.
It's obvious that a Celtics fan will always remember highlights, goals and victories of his team. Even if his beloved players do not perform the way they supposed to for a long time, he will keep blindly believing it their success and moreover, bet on their victory, hoping for losing streak to end.
Humans' mind is phenomenal but not always a perfect tool. It usually tries to look for the easiest way to solve a problem. Sometimes, leaving aside the negative and considering just positive aspects of it.
How to get rid of wishful thinking?
This issue is not related to professional tipsters, who do not support any team or player. They think rational, leaving aside all the subjective views and ideas. What about those who support their team regardless and never miss a chance to place a bet?
In order to not to get yourself in the claws of wishful thinking, you have to do a very simple thing. You have to completely stop betting on events connected with your favourite team or any of its rivals! Coming back to what we have previously mentioned, Celtics fans have to forget about the Scottish League and altogether avoid it when looking for valuebets. Avoiding a league or two must not be a problem due to the  Bookmakers offer a ton of selections you can place your bets on, that, when avoiding a league or two must not cause any problem and on the other hand, even increase your success rate.
Question, rather than accept!
Sir Alex Ferguson mentioned in this biography that he was always looking for candidates with "no".  Did it mean he prefer weirdos? Knuckleheads, who would deny everything? Of course, no!
The famous Scotsman wanted to surround himself with advisors, who had their own, usually different opinions and most importantly, were not afraid to voice them out loud. A long-term patron of the Red Devils once said, that it makes no sense to pay people, who only can constantly agree with you. Even though Ferguson was always making a final decision by himself, the open and sometimes hot discussions, helped him to see a bigger picture, which could've played a vital role in making him a football legend.
Something similar happens in the human brain during the decision-making moment (even if it's about placing a bet). Your brain is Alex Ferguson, whom lazy and shy advisors (in this case wishful thinking and confirmation bias) keep telling what you want to hear but not exactly what is of a great importance at that particular moment.
Your brain is tired and doesn't want to cope with the following task instead, it would like to get a break and follow the easiest path. It will keep messing with you to make you pick the easiest option. Just like we have already mentioned, if you are a Celtics fan, then you will keep looking for arguments to support their victory regardless every time. It is up to you learn how to think critically and make sure that pre-match analysis was properly done or, as it was mentioned above, forget about the whole league (which in our case is a Scottish one). The choice is yours!