Sports Betting Guide
U.S. sports betting road: How the western world made its first steps?
The U.S. betting history is as exciting as its actual one. After so many years of keeping the guard up high, NCAA along with the four major professional sports leagues (NBA, NHL, MLB and NFL) was overwhelmed by the spread of legal sports betting.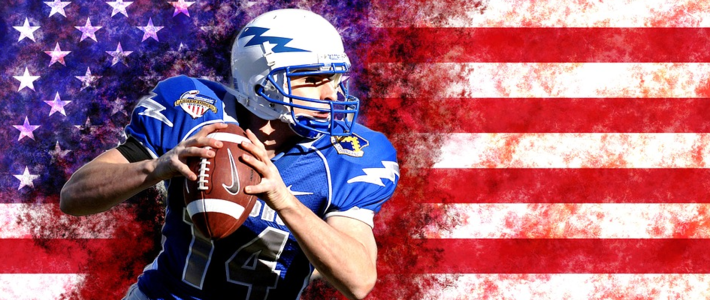 The 14th of May, 2018 was the date that set the start of the long-lasting process. The Professional and Amateur Sports Protection Act of 1992 (PASPA), which kept all the sports save from being bet on outside of Nevada state was ruled out by the Supreme Court. 
Just in under the year time, Nevada was accompanied by seven more states. Altogether accumulating nearly $8 billion in profits. Montana, Indiana, Iowa and Washington D.C. have also passed the bills. Several other states are on the edge of following the trend. Experts say, that by the end of 2024 around 70% of all the states in America will be fully legalized in terms of betting.
The change is inevitable, there has been already done too much to stop it. Three commissioners of the top American league have had meetings with all the largest bookmakers' CEOs. Many sports media giants like ESPN and Fox Sports promised to introduce betting apps to their clients in the near future. Again, a lot has been done already, and more is yet to come.
Bookies are not going anywhere
The USA is a young but very promising market. With so many opportunities and potential and multibillion fundings, it could become the world biggest betting industry. How do you think bettors used to live before the Supreme Court's decision? Offshore and local bookmakers have been supplying the demand for years. 
One of the greatest examples is Georgia native local bookmaker by the name of Floyd. He is a local bookie who operates online by providing its clients with login information to the sportsbook website and an opening line of credit. After the fulfilment of the pre-agreed conditions, Floyd pays off the winning face-to-face, sometimes via bank transfer or post. Most people like him operate in the dark, trying to stay away from the government's sight. Major betting companies are also stepping on the local bookmakers' heels. They want to have their share of this pie. With the change yet to come, people still say they would stick with local guys like Floyd.
Overcoming the obstacles
Too many things have happened since the ruling out of PASPA. Some major sports representatives claimed that betting would only damage the American sports culture, its values and principles. The first sports betting year went well for the NFL, providing bookmakers with some outstanding numbers. It is still too early to judge how much will sports betting affect the population, athletes and teams.
Even though there are a couple of states with a fully legalized betting, most of them ran into some regulation problems right away. Political resistance to online wagering cut most of the early revenues in those states. Only New Jersey and Nevada offer statewide online wagering services. New Jersey along has around 80% of its bets being placed via websites or apps. 
Another big issue is gambling addiction, being precise, the lack of measures taken to control it. Experts see a drastic increase in gambling addiction among all the legalized states but only New Jersey has seen taking some needed measures. New Jersey's problem gambling hotline saw a significant increase in callers who identified sports betting as their primary or secondary form of gambling. The states spend more than 50% of its licence-generated money on problem-gambling groups. None of the other states seems to be taking it seriously enough, possibly leading to bigger problems.
Major issues do not end just with gambling addiction. The new to the culture foreign bookmakers do not treat Americans the way they used to be treated, applying their own standards. Bettors have seen lots of instances of European soccer market odds being given a higher priority on a Sunday morning (culturally devoted to NFL & college games). Most of such cosmetic issues have the cultural background like for example, placing "unders" under "overs" but not otherwise.
American sports - in which disciplines the underdogs win the most times?
A huge surprise to American punters was the way European bookies treat winners. A wave of complaints and reports rolled around the States with punters complaining about the way they have been treated. "I've been surprised by how intolerant to sharp action some of these European companies are," said one professional bettor. Many have been limited or cut off completely. Industry representative advised users to stay calm and not make the situation even worse.
Despite the lack of understanding from the European companies, some offshore bookmakers took the opposite strategy, providing bettors with products they want and need. One of the top online bookmakers started offering guaranteed winnings of up to $10,000 during NBA, NHL, MLB game days. This strategy already proved itself to be successful. 
It would definitely take time for the change to take place and sort out all the side issues.
Leagues vs bookies
Although the industry found success in its early days, there are still some unresolved issues. After the fall of PASPA major leagues showed big interests in doing business with top bookmakers. The NBA led rapid cooperation by joining forces with one leading national sportsbook company. The trend was followed by MLB and NHL, along with multiple teams' marketing agreements in the NFL. On top of that, the owners of New England Patriots and New Orleans Saints kicked off the 2018 season as the investors of one of the betting providers. 
All of this indicates the beginning of the new sports betting industry where the long-standing enemies, bookmakers and leagues, are cooperating. Everything looks so smooth only on first sight. Many operators and leagues are not on the same page. There are two main topics which appear to be the most disagreed on: integrity fee and control of data.
The integrity fee came into play almost right after the start of cooperation between two sides. For example, the NBA, along with the other leagues, is seeking a 25% cut from the total amount that would be wagered on its events. Such a cut was initially referred to as an integrity fee and designed to serve as a compensation for created value recognition, risk insurance and expense coverage. There has been no reached agreement on this fee so far between the two parties but many major sports teams, along with NCAA representatives, showed some interest in receiving additional funds from wagering revenues. 
Bookies, on the other hand, are looking for a fee cut or its complete exclusion due to the lack of room for another share in their already low 4-6% margin.
The second big disagreement point is live data. Leagues insist on the use of the official sources, which up to them, will provide a more accurate and quicker experience for both sides with the addition of longer shelf-life of such products. Sportsbooks keep fighting back the leagues' will to monopolize the live sports data market, saying that have been doing just fine using the commercial alternative. There seems to be little of the agreement to be reached soon with leagues constantly lobbying to secure their rights in legislation.
Even though there are still many areas that require finding an agreement upon, there are already more that have already reached consensus.
It all requires time and rather sooner than later American sportsbooks will be able to compete with the offshore bookies.
Summary
Just to sum up, bookmakers, leagues and states are altogether looking for a brighter future of the newly established sports betting industry, the only thing different for them is the approach they take to achieve it. 
As it all seems to be in the early process stage, let's just be patient for a couple of years and see the results then. While all these regulations and agreements get sorted out, the underground market will continue to be the primary betting option, as it offers such competitive features like betting in credit and almost complete anonymity. 
People like Floyd will still be in the business while the major players are arguing about the cut share.