Sports Betting Guide
American sports - in which disciplines the underdogs win the most times?
One of the strategies of sports betting punters is placing their money on theoretically weaker side in a game in hope of a surprising result on their favour. This type of betting is called betting on underdogs, or in short, dog betting. In this article we prepared a special analysis of the statistics from the American sports competitions and some advices for all punters who want to bet on underdogs in American sports.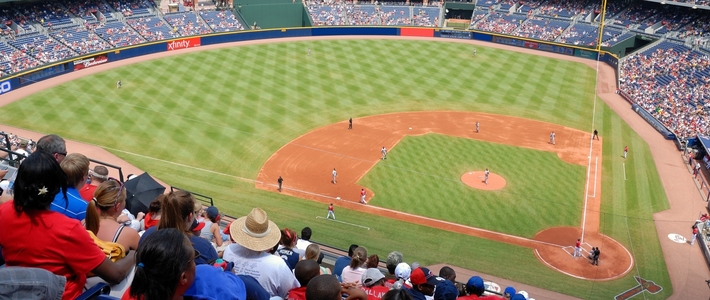 Betting on the underdogs is worth it
Nothing is as satisfying for the punter as another successful betting slip and another won bet at the online bookmaker. Unfortunately, in contrast to the popular opinion, achieving good results in sports betting is not as easy as one would think. Some punters even go as far, as to create multiple accumulator bets with overall odds so high, that you get dizzy just from looking at them. Of course, very rarely such betting coupon proves to be successful and a lucky punter will hit the jackpot and win a lot of money. But this is a one maybe two times in a lifetime thing and will not happen often to anybody and is definitely not the best strategy for a longer period of time.
The alternative for the Accumulator bets are the single bets against the favourites. The odds for the underdog win are usually quite decent and often very good. Apart from that, You decrease the risk of losing by picking only one match, unlike in the case of multiple bets like Accumulators where You have to pick several selections and one of them can destroy Your whole coupon. In this case, You can win Your bet with only one match, sometimes all it takes is a bit of luck, but that is not the only thing to remember about.
Sport disciplines with highest percentage of surprising results
In some disciplines of sport, the favourites lose more often than in the others. So, how You choose the sport in which betting on surprising results will have the highest percentage of possible success? In this article, we will look closely on the American sports, in particular on the four major professional competitions that every American love and knows and some punters can make money on - MLB (Major League Baseball), NHL (National Hockey League), NFL (National Football League) and NBA (National Basketball Association). To get the best results for You, we focused on all games of the 2017 season in these competitions. So, coming back to the question from before, which competition has the highest percentage of surprising results, and therefore can be best for betting on underdogs at online bookmakers? Let's find out!
 
| | |
| --- | --- |
| League | Games won by underdogs in the 2017 season |
| MLB | 43% |
| NHL | 40.51% |
| NFL | 34.12% |
| NBA | 33.96% |
Looking at the above results, You can think that placing bets on MLB and NHL may be much more profitable than betting on underdogs in NFL and NBA games. But it is not entirely like that as You have to remember that not every underdog team is a weak time, they are just weaker, sometimes very slightly than the side they were playing with and experts considered superior to them. Therefore, not every underdog has the same value and potential as another one. You can see that when You split every competition that we have analysed in the above table and see the odds.
A little advantage in the finishing phase of the MLB season
While betting on outsiders and underdog in the MLB games the previous season we did not encountered much problems and overall do not have some major damage in our betting budget. From the other hand, the overall profit is not very impressive (you need to also remember that we did not place bets on every game, just the selected ones and the stake for every single bet was about 20 euro - we did not use real assets and instead of using real money we used the popular virtual staking together with flat stake betting system). You can clearly see that we achieved decent profits and effectiveness when it comes to lower odds between 2.00 (evens) and 2.50, but when it comes to the higher odds it was not that good and overall we finished the season with the profits of about 25 euro.
Betting on underdogs in NHL is doomed to be a failure
| | | |
| --- | --- | --- |
| Odds | Percentage of won bets on underdogs | Profits |
| 2.00 - 2.50 | 43.33% | -3577 |
| 2.51 - 3.00 | 30.04% | -4930 |
| 3.01 - 3.50 | 33.96% | 519 |
| 3.51 - 4.00 | 17.65% | -596 |
| 4.01 - ... | 25% | 9 |
| Overall | 29.96% | -8575 |

The table above shows that we completely failed while betting on surprising results and underdog wins in NHL (similarly to other competitions, like for example MLB, we used the same rules and we only placed bets on selected events with a betting stake of about 25 virtual euro)
Despite that overall the NHL underdog betting proved more profitable for us than betting on baseball in MLB, we still got huge losses and what is even more awful, we got horrible results on the two lowest ranges of odds, which are lower than 3.00 odds, that are considered theoretically the easiest types of bets from the ones we selected.
NFL a bit better than NHL but still on the wrong part of the balance
| | | |
| --- | --- | --- |
| Odds | Percentage of won bets on underdogs | Profit |
| 2.00 - 2.50 | 38.98% | -1397 |
| 2.51 - 3.00 | 45.83% | 1863 |
| 3.01 - 3.50 | 23.53% | -735 |
| 3.51 - 4.00 | 15% | -870 |
| 4.01 - ... | 14.29% | -1030 |
| Overall | 27.52% | -2169 |
The table above shows our results while betting on underdogs and outsiders in the best hockey league in the world. Let us put it this way: NHL for us? Not very impressive in a nutshell! Our effectiveness while betting on dog teams in NHL games was the lowest from all four major sport leagues from the USA that we considered in this study, and we finished our experience with underdog betting in NHL with losses of a little more than 450 euro in virtual stake currency. We achieved positive results only on one odds level, between 2.51 and 3.00, only because our effectiveness of selecting correct results of the games with such odds were on quite decent level.
Quite good results in basketball's NBA
| | | |
| --- | --- | --- |
| Odds | Percentage of won bets on underdogs | Profit |
| 2.00 - 2.50 | 42.58% | -1505 |
| 2.51 - 3.00 | 41.92% | 3857 |
| 3.01 - 3.50 | 26.57% | -1872 |
| 3.51 - 4.00 | 30.21% | 1143 |
| 4.01 - ... | 18.55% | 5830 |
| Overall | 31.96% | +7453 |
Some of You may have already knew it, or at least have guess it right. The sport competition that brought us the best results was the American basketball league, also known as the NBA. The average effectiveness of our bets in this league was much higher than in comparison with other competitions and the overall profit was over 1700 euro! In case of the NBA, we hit the jackpot on the highest odds, which means we correctly predicted the least probable results in which the underdogs had very little chances for a win, and therefore by making few surprises, we made very impressive results.
Summary
Despite having just a single season experience which can prove the results as not very realistic and convincing, we placed bets on several hundred games which can be at least a partial view of betting on the underdogs in the American sports competitions and possible results and profits in such strategy. We hope that we helped You with these statistics and analysis of the four most popular team sport competitions in the USA and You will now more effectively place bets on underdogs and outsiders in these leagues and sports.