Sports Betting Guide
Halo Effect in sports betting
Are you still letting your emotions tell you which way to bet? We have already discussed the dangers of doing so, but what else should we keep an eye out for when trying to place a sharp wager. Let's find out!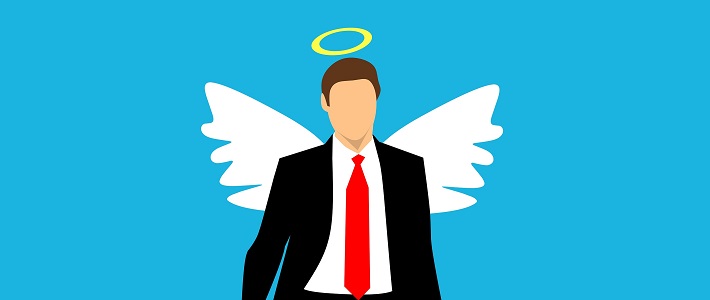 Betting on your favourite teams or players or letting your emotions direct your picks is not the best approach you can take on the way to sports betting success. Nevertheless, the majority of punters are not even aware of such an issue and simply use their emotions to place their wagers.
The entire issue hides all the way in our brain and makes us lean in favour of the more simple to comprehend narrative, which is called the Halo Effect. A good example would be putting two random teams next to each other and listing their results or performances. The team that would start with a win or a winning streak will automatically appear more favourable among bettors than the one that would have a loss or a losing streak. The initial positive result tricks our brain into matching all the remaining results in a way to support the original statement. This type of bias is also closely linked with information availability, which prevents punters from assessing the proper significance of various events, especially if they are easier to recall. Not only how your data is available is important but also your emotional connection with it. A bigger response creates a bigger, more lasting impression that will affect our choices.
Betting Tutorial: Most common mistakes committed by punters
One of the most prolific examples of the Halo Effect is the Brazil National Football Team. Football fans know this one better than anyone else. It is quite a common opinion that Brazil is one of, if not the best football nation in the world, winning the most World Cups in history. While this is entirely true, that is not quite the case. If you dig a bit deeper, Brazil won five of its trophies during two legendary runs, thanks to the efforts of football Hall of Fame talents like Pele, Carlos Alberto, Rivelino and many others. Once again, it is all true, and Brazil does know how to play football, however, the Halo Effect gets so much into your head that you forget about other quite important factors that might prove costly to you.
The younger generation of football fans is also a good example of the Halo Effect & data availability bias. While they are physically not able to relive the all-time best football moments Brazil had, the highlights available online and the modern Brazilian stars like, for example, Neymar make the legacy stand loud and clear throughout the years. Every time you hear a Brazilian player score an unbelievable goal or show some exceptional skill, the talk starts all over again - Brazil has the most skilled players in the world, leaning punters towards the idea that Brazil is the most skilful.
On the other hand, the completely biased & overexaggerated opinion about Brazil's performance has completely dimmed the fact that they have failed to reach the final in their latest attempts at FIFA. Imagine how huge of a surprise was Brazil's infamous elimination from the 2014 World Cup, when the South American nation, which hosted the tournament, got eliminated by Germany (eventual winners) in a humiliating seven to one defeat, which made them watch the remainder of the action from the stands. Luckily for the punters' wellbeing, the Brazilian Halo took quite a hit and showed signs of fading away.
The Halo Effect also serves as a good explanation of why famous ex-football players are widely considered to be good managers or at least being rooted to become one. It all happens due to the biased opinion that makes us assign credit to this or that side in a disproportional manner. Many would agree that the majority of football fans think that a legendary football player, especially if he played for their favourite team, will become a football coach of the same calibre.
Just like the Halo Effect works one way, it does so the other one. Remember that one summer holiday you had with your family, which went bad from the very beginning? Well, how many good things about it can you recall from it? Exactly. Everything that happened back then was destined to be considered bad due to the failed start of it, and this is exactly what the (reverse) Halo Effect is. Applying the same concept to sports, it could be seen more among young players or NBA rookies, who start off slow, thus being remembered by the demanding fans as underperforming, busts or not matching their expectations. Such a reverse Halo bias would then hunt them until they find a steady rhythm or, in the worst case, destroy their careers.
Sports Betting Guide: Tipster's strategy - hindsight bias effect
Summary
Continuing the talk about the role of emotions in sports betting should hopefully help more of your to stay bias-free & protected through your betting adventure. While developing a great sense of intuition is an extremely great feature to have, it could prove to be quite dangerous in sports betting, where cold head & raw mathematical accession of risk plays a bigger role.
Betting Guide: Confirmation bias in sports betting
We suggest developing a habit of counter-arguments, which we have talked about in one of our previous sports betting guides. In short, the key is to work out at least three counter-arguments to each of your decisions in order to find as much objective data as possible. Pro tip: avoid mainstream media, as it only provides simplified information & narratives, which could only fool you.
Once again, we hope that this sports betting will find you very helpful and provide you with more knowledge about the role of emotions in sports betting. Please, visit our sports betting library for more interesting articles & betting tutorials.