Sports Betting Guide
How to successfully analyze football matches?
The key to making a winning bookmaker bet is effective analysis of the match we are interested in. Even persons who do not have huge knowledge about football can become successful bettors. A bit of free time, desire to work, analytical mind, calmness, ability to find information in the internet and ability to make conclusions. If You do not possess these characteristics then it's better for You to forget about bookmaker bets – they are not for You. Effective analysis is not such a difficult task, as it can seem at first sight. Thus, before betting You should spend several minutes for getting to know as much as possible about the given event. We hope that due to a series of our bettor guides, making an exact analysis and successful betting will become much easier for You.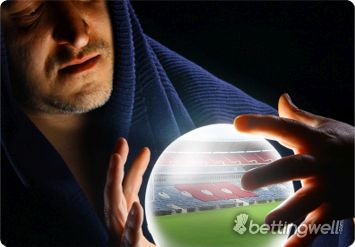 Principles of effective matches analyzing
You should set the working order. The majority of You first selects a match and just after that runs (or not) a quick analysis and bets. This is a huge mistake. You cannot predict in advance that You will find value odds in this match. So, starting from today, try to act in relation with our advice. In the search of value odds go through analysis of several matches and choose among them one or two events which are worth betting on.
 
The number of matches - we know such players who bet on around 20 matches in different football leagues during weekend. World leading bettors bet 15-30 times each … month. Let this statistics be an example for You. Bookmaker bets are not races or a contest for the biggest number of predictions. Here regularity, reliability and effectiveness are valued more. We are not able to go through a thorough analysis of several dozens of matches daily, moreover effectively bet on such number of events. So, You should concentrate on quality, not quantity. You should not look for predictions by force, there are days or periods in a year when it is very hard to find valuable odds, then You should make a break. Moreover, during the weekends the number of matches is huge and some of You think that half of them are worth betting. No. Again and again, we want to caution You. Quality, not quantity. Tomorrow is a new day.
 
Concentrate on one, two leagues – it is hard to be an expert in every league, so we offer to concentrate maximum on two leagues, where You feel Yourself best of all and have been analyzing them week by week. After some time Your knowledge will increase to such extent that You will be able to tell weak and strong sides of every team without problems, their line up problems and gaming styles. Successful betting will be much easier.
 
Statistics – it is the storehouse of knowledge about football. You can find virtually anything  You want to know about the event You are interested in in the internet. Therefore, do not stop on statistics of scored and lost goals but also check when team X scores these goals, and when it concedes, how many shots on goal are there, does it lose concentration by the end of the match, does it withstand physically, how often do they break the rules, how many cards do they get, how many corners are there in average, what is the ball possession percentage and so on. Virtually every, as it can seem, trifle can be at the weight of gold for You.
 
Direct matches – history of matches is a very important element of the pre-match analysis. Some matches between concrete opponents look really similar, it is enough to catch just one nuance, due to which You will be a step in front of the bookmakers. The number of goals in a match, huge number of cards, fouls, corners, everything what gives us basis to make a winning bet.
 
Situation in both teams' line ups – before betting check how the teams' line ups look, which footballers the coaches will not be able to use, who are injured, who have just recently played in a national team match and are tired from a lasting flight over, for example from South America. Such detail can affect the match outcome.
 
Team calendar – You should know how many matches (and with what result) the teams You are interested in have played recently – too big load can badly impact the footballers' condition. In situations when before an important match (for example European cups) coaches let team leaders rest, results can be far from expectations.
 
Atmosphere in the club – the key element in every club, lack of team spirit can worsen results of the best teams. If there is no agreement with the coach and footballers or footballers among themselves then even a "dream team" created by huge money will not reach desired results. People interested in football know about conflicts in teams, other bettors have to surf the internet in search of information, but unfortunately, there is no other alternative.
 
Referee of the match – unfortunately, there are referees who regularly become the main heroes of matches, which they judge. Their judgement often mocks results of matches, so You should check who will be leading the given match. It will not take much time and can help in a winning bet.
 
Match bet – is a very important thing. It is well known that the higher the bet and match prestige, the more solid both teams treat the match itself. However, there are less important matches, for instance at the end of the season, when teams have already secured themselves a position (what was the main aim before the season). It would be doubtful if players decided to "die" on the field and play at 100%. Another example can be team A not having a reason to play and team B in its turn fights for the champion title or for life. It is known that the importance of such a match will be huge, but just for one team. The second team does not have to play at 100%. More about such matches we have written in this article "Corruption in football". If You do not possess corresponding information You should avoid such matches. Similar to situation when fans of both teams are friends.
 
Analytics without odds – try to analyze a particular match and all the possible variants without knowledge of odds. Often players who bet on such events, pay main attention to setting the odds, what often is a big mistake. Therefore, You need to choose two or three possible variants in a match, then try to calculate the odds for these events and compare them with those set by the bookmakers. If they are not hugely different, You can play, if not – You should look further.
 
Social networks – Twitter, Facebook, Instagram are perfect sources of information, that will not rarely tell us more about a situation in a team than multiple press-conferences. The footballers themselves often publicize messages which show that it is easy to get into a fight in the team and the atmosphere is far from ideal, what will probably not be in favor of a positive result. Due to social networks we will find out the main line ups for matches in the number of the first, what will let us catch good odds before a possible decrease.
 
Decrease of odds – is the top class, but if You want to be a successful bettor You need to at least try. The best in the world watch the quotation of the leading bookmakers and betting exchanges, virtually non-stop control the number of accepted bets for a given event in search of odds decrease. This leads to the odds movement  being of more interest to them than the team's condition or match analysis. If You are not an experienced bettor, we recommend You to concentrate on thorough analysis of the match. This does not, however, mean that You cannot widen Your knowledge in the field of odds analysis.