Sports Betting Guide
Counter-Strike: Global Offensive betting guide
If you are a true esports fan than there is no chance you have not heard about this iconic first-person shooter. Despite its increasing popularity, many punters still seem not very keen about this esports discipline for various reasons. So, do you know how to bet on it properly? Don't worry, we got you covered.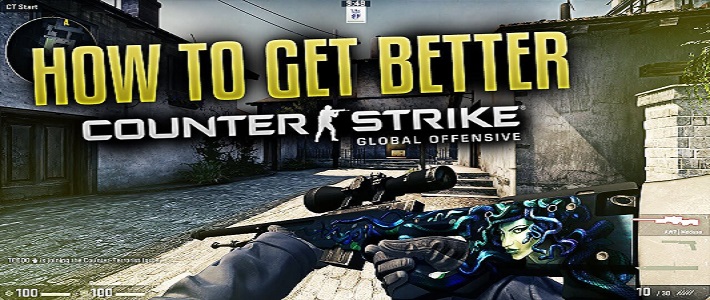 Introduction
We have already discussed how vital esports are to the betting industry. If you haven't started considering esports seriously yet, then it might be a great moment of doing so right now.
We have already covered one of the esports' most popular disciplines - Dota 2 in one of our esports betting guides. Today, we would like to talk more about the industry's second most popular esports discipline - Counter-Strike: Global Offensive.
What is CS:GO?
CS:GO or Counter-Strike: Global Offensive, is a first-person shooter (FPS) video game created by Valve. Just like with Dota 2, Valve also decided to make its iconic game free-to-play, giving you another reason to play the world's most popular shooter.
The game dates its history back to 2000, when it got its official release. However, the preceding versions of the game were openly tested long before. The game was initially just a mod to the then-popular game Half-Life, however, it quickly gathered its own gaming community. Counter-Strike 1.6, or simply CS 1.6 almost immediately started being played competitively, hosting its first major in 2001. The game has also received a sequel called Counter-Strike: Source in 2004, which was also played competitively, however, the game did not find that much support compering to 1.6. It took the original game 12 years to meet its modern sequel Counter-Strike: Global Offensive, that basically revived the game.
Just like it was originally meant, the game is still played with two teams (terrorists & counter-terrorists) of 5 players. The goal of the game is to win a series of rounds (until 16) by either eliminating the opponent's team or by planting & successfully exploding/defusing the bomb. The game is only played on defusal maps (competitively), among which the most popular ones are Dust 2, Inferno, Mirage, Overpass, Train, Cache, Train, Nuke and Cobblestone.
CS:GO basics
A competitive CS:GO match can take up from half an hours to even over 5 hours. It is all due to the format the game is usually being played in (Single Map, Bo3, Bo5). Each map is usually played up to 90 minutes. All of the aforementioned maps feature two bomb sites, where the T-side must plant the bomb, and CT-side - defend. Teams can purchase a variety of weapons and other military equipment at the beginning of each round based on their roles and stage of the game.
In-game economy
It is rather a more advanced aspect of a game, which is very valuable when played competitively and, as a result, when being bet on.
Despite how strange it might sound, the game has its economy, well, at least it is how players call it. Basically, it is the money that teams have in possession. Well, so how does it exactly work?
Each match half starts with a pistol round (with an initial knife round at the very beginning of the game). Each player starts the game with a default side's pistol and $800. This amount is only enough to buy armour, some grenades or a pistol upgrade. Not only it is the first round, but it is also one of the most important rounds of the game, because it instantly gives you an economy boost over your opponents, if won.
Teams are building their budget (up to $16,000) by either winning rounds, planting/defusing the bomb and making kills, or as players call them frags. Each won round a (winning) team gets extra money. Rounds won by elimination would get each player $3,250, however, rounds won by either bomb detonation or defusal would get you $3,500 (plus $300 if the bomb was planted), instead. The team that loses a round also gets some money. The losing reward is also increasing for each consecutively lost round starting from $1,900 and increasing up to $3,400, by $500 each time. There are also monetary rewards for each kill.
Money Per Kill:
Knife - $1500
Pistol (excluding CZ75-Auto) - $300
CZ75-Auto - $100
SMG (excluding P90) - $600
P90 - $300
Shotgun - $900
Assault Rifles & Auto Snipers - $300
AWP - $100
Grenade - $300
Zeus x27 - $0
That is probably all the CS:GO specifics you have to know before moving forward.
CS:GO betting
Just like the game itself, CS:GO betting also has an interesting history. It all started with a so-called skin betting. At the early days of esports betting, many top online bookmakers were not seriously considering Counter-Strike and esports in general, mostly leaving them aside. The potential was later noticed by skin betting services that were allowing its users to bet on CS:GO matches using the in-game skins. Such a process was highly unreliable as it was based on the Steam API exploit. This method quickly went viral, however, faced the opposition from the community and Valve itself. Luckily for us, the industry noticed a high demand for CS:GO betting and took over, regulating and stabilising the then quite shady online esports gambling segment.
Right now, the situation is looking significantly better with the majority online betting operators currently offering a large number of CS:GO markets daily.
New gambling industry vector. Learn how bookmakers will look like in the future.
CS:GO betting markets
You can currently find a pretty decent number of CS:GO betting markets offered by the best online betting sites. The offer is ranging from the most popular events like the ESL Pro League, BLAST and the Majors to various lower-ranked (even semi-pro) events held rather locally.
So what are the markets you can place your CS:GO wagers on?
---
Match winner
Probably the most traditional market in the whole betting industry. Match winner markets can be found in any sports discipline (esports as well). Despite its popularity, it is also widely considered to be the most simple bet. All you have to do is to pick the winner. Note: Due to the esports nature, the draw option is predominantly excluded from the winner markets. Therefore, you can only pick either Team A or Team B.
---
Map winner
If you are not sure who is going to win the whole CS:GO match, bookmakers have another great option for you. Instead of back either team to win the whole match, you can simply place a bet on either one winning a single map (in case the match is played in Bo3 and/or Bo5 formats). Keep in mind, while this market might mitigate some risk, there are teams that perform significantly better on certain maps compared to others. This is the very trick of this market. Make sure you know your team's habits and playing style before place a wager on this market.
---
Maps handicap
Another familiar market, though a bit more complicated than the previous ones. Have you ever had a situation where one team is hugely favoured over another one? Well, this is exactly why this market exists. Instead of wasting time, shopping for heavily biased prices, you can rather place your bet on the map handicap market. How does it work? It is basically giving the underdog an advantage and vice versa.
We have already explained, in more details, how does this particular market work in esports betting in our Dota 2 esports betting guide.
---
Map 1/2/3 round handicap
Similar to a maps handicap, rounds handicap also imposes a disadvantage on a favourite to balance out the advantage. As we have already mentioned, the map is played until either team reaches 16 rounds (out of 30). The philosophy of maps handicap is exactly the same as in the case of maps one. If Team A is heavily favoured to win the first map, they might have a -3.5 handicap, meaning they must win by at least 4 rounds. On the other hand, if Team B is a huge underdog for any given map, they could have a +3.5 handicap, meaning they can only lose by less than 4 rounds for your wager to win.
---
Maps total
Another traditional esports betting market. Just like in Dota 2, you can also place a bet on the total number of maps that will be played in the game. This market is less complicated than it might seem on the first sight. You are pretty much betting on whether either team will secure the 2:0 win or the match will be decided in a tiebreaker (2:1). Having said that, you will only be given the following options: Over 2.5 maps & Under 2.5 maps (unless the match is played in Bo5 format).
---
Correct score
Probably the most straight forward market out of all of them. Don't freak out just yet, you are not going to guess the exact number of rounds, but rather maps. The majority of the leading online betting operators will only offer you the following options: Team A to win 2-0, Team A to win 2-1, Team B to win 2-0, Team B to win 2-1. Your task is only to select the one, that looks more realistic to you.
---
Map total rounds
Similar to the map total markets, the map total rounds one offers punters to place a wager on the number of rounds that will be played on a certain map. You are usually going to get a line, let's say, 25.5, and your task will be to either back the Over or Under option.
---
Livebetting
Just like any other popular discipline, Counter-Strike also has a livebetting option. Therefore, you can place your wagers not only before the event but also on the variety of events happening live. Your Counter-Strike: GO livebetting offer might differ depending on the bookmaker, however, one of the most popular options is betting on a round winner. Let's not forget about the very helpful live steam service available for every client.
Few other important things to consider before betting on Counter-Strike
The best source for looking up every possible real-time and up-to-date statistics is HLTV. This Counter-Strike dedicated website has been active for years providing players, punters & experts with only the most relevant information.
 
If you decide to only bet on a single map, it would be wise to check both teams' winning % and what teams they have beaten on that particular map.
 
If you are looking to bet on the series of matches, you must not only check their HLTV ranking but also take a look at their historical data versus other top-tier teams.
 
Always make sure to check the competition format before betting on any tournaments or major events. This will help you get an idea about what can happen. Keep in mind, the more best-of-ones there are, the higher the chances of an upset.
 
Current form is more important than an overall ranking, especially in Counter-Strike. It does not matter if the teams are ranked 2nd or 4th when they have an awful form. Current performance should also be taken into consideration before backing any CS:GO team.
 
If you are not familiar with the game itself or unsure about its certain aspects, you can easily fix it by going on Twitch and watching a couple of games. There are hundreds of professional Counter-Strike: Global Offensive matches every day that you can watch for free. Watching a few will definitely make you more confident and improve your understanding of the game.
 
For those who do not like Twitch, HLTV also offers a live stream service for some games. All you have to do is to check the list of today's games and click on the one you would like to watch.
 
The last but definitely not least, bonuses and promotions! Top online bookmakers perfectly know that we all love betting on esports and CS:GO, in particular. Thus, the variety of offered free bets & special offers will satisfy even the most demanding punters. Make sure you don't forget the bookmakers' promo section to get even more benefits from betting on your favourite CS:GO matchup or event.
Conclusion
We hope this information will be useful for your further Counter-Strike: Global Offensive betting. Let us know if we missed any popular markets, so we can cover them in our next betting guide. What is your favourite part of betting on CS:GO? How much do you stake on your esports wagers, and what is your favourite strategy when betting on these electronic competitions? Share your stories & experiences down in the comments below.