Sports Betting Guide
New gambling industry vector. Learn how bookmakers will look like in the future.
Gambling industry is constantly changing. While some changes are hard to be foreseen, there are those already around the corner. Find out first how the world of betting will change in the near future thanks to this new trend.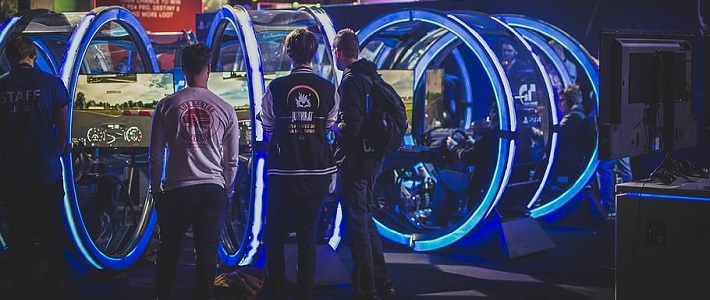 Punters should start treating esports more seriously
Esports industry is growing at an unbelievable rate, and other industries cannot help but follow the trend. Esports are expected to attract around 650 million viewers by 2023 and has already gathered more than $4.5 billion in total investments. While many industries are looking at such rapid growth with a bit of scepticism, others who are more open-minded see great potential in future cooperation. A great example is the gambling industry and, surprisingly, casinos. Why casinos would you ask? Well, generally, it is a big piece of land that these institutions have in possession. Therefore, it is quite easy to find a room for an extra entertainment product, which as well paves the way for esports into gambling and, as a result, online betting!
Sometimes the crowd gathered for such events is so big that even the world's top casinos cannot handle. A great example is the Sang-am World Stadium in Seoul that hosted the League of Legends World Championship Final in 2014, gathering 45,000 fans in attendance. Going back to casinos, their owners know quite well, how much value such an industry can bring them. Therefore, it becomes quite common that land-based casinos are starting to link with esports. The world has already seen a couple of casinos who implemented esports into their portfolios. The best examples are The Studio City casino resort (Macau) that has an esports venue that can accommodate up to 300 people, The Luxor (Las Vegas) has the HyperX Esports Arena, which is one of the most popular gaming locations in the world. The list goes on and on. Unfortunately or not, but not every single esports arena is linked to a casino house. The majority of them are completely independent institutions like for an example: the Copper Box Arena (London). Please, also take a look at the world's most popular esports venues:
Chongqing Zhongxian E-Sports Stadium in southwestern China
Staples Center in Los Angeles
Zenith in Paris
Mercedes Benz Arena in Berlin
Esports Arena in Orange County
HyperX Esports Arena in Los Angeles
Esports Stadium in Arlington
Spodek Arena in Katowice
Malmö Arena in Malmö
Lanxess Arena in Leipzig
Key Arena in Seattle
How can esports become an important part of gambling?
Clearly, land-based casinos are hands-on on this new trend. This only suggests that sooner or later, the online gambling sector will follow, as well. It is still unclear how exactly such cooperation will look like since online bookmakers and casinos cannot have esports arenas in a physical presence. One of the options could be live streaming via platforms like Twitch, etc.
Another approach that could be taken by online casinos is implementing certain esports disciplines into actual gambling by allowing staking on hands in games like, for example, Hearthstone. At the end of the day, the gambling industry and online betting, in particular, has already managed to embrace esports, offering lots of products connected with it. It is quite clear how close these two completely different fields are connected, therefore, it is only a matter of time when casinos, online casinos and other parts of the gambling industry will make a shift to esports.