Sports Betting Guide
NBA betting guide: advanced types of bets
NBA - Where Amazing Happens. Only true fans know this. Tired of traditional moneylines and handicaps? This article is right for you.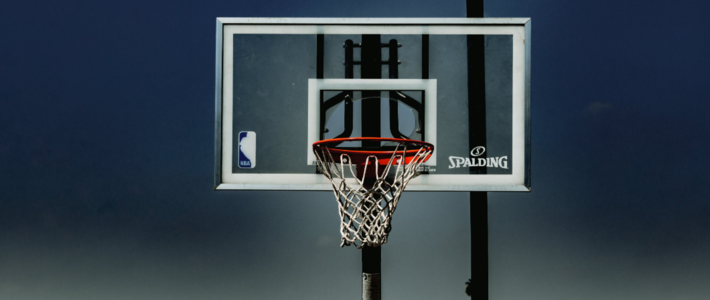 Today we would like to take it one step further into NBA betting. This time we would like to introduce you some advanced types of bets you can use when betting on your favourite NBA games.
We would like to explain these particular betting options:
Half & quarter
Multiples
Teaser
Futures
Proposition
You can implement them in your betting to spice up things a little.
Half & Quarter
Half & quarter bets allow you to wager on the quarter or half results instead of the whole 48 minutes. Top online bookmakers will have various moneylines, totals and handicaps for the quarter or the half-time outcomes.
It often happens in basketball that the team that wins a game does not win all the quarters or could be trailing by 20 or even 30 points at the half time. Bookmakers specifically came up with half-time and quarter bets to allow punters to use their knowledge analysing the current state of the game.
Fundamentally, this is a variation of all the basic betting types but modified for more specific game scenarios rather than the general ones.
Multiples
In other words accumulators. If you decide to use this type of betting you would have to come up with a combination of two or more selections in one or more games. In order to win you have to guess everything correctly. For example:
Blazers to win 1.20 (1/5)
Suns to win 1.95 (19/20)
Hornets to win 6.73 (573/100)
If at least one of these bets is unsuccessful, you will not get any returns. Your odds and therefore the possible winnings are getting bigger with every consecutive selection while decreasing the possible winning chances. This particular type of bets has found its audience and is arguably one of the most popular betting types among tipsters.
You might as well like to check out our "Which type of bet is better? Single or Multiple?" guide where we break down the specifics of those fundamental bets.
Futures
A very interesting type of NBA (and not only) betting which allows you to place a wager on whoever wins the championship or conference at the start or even before the season or playoffs. It really pays off to make such bets before the start of the competition because the odds are always getting adjusted throughout the course of it. However, the odds you place your bet at remain unchanged.
A good example will be betting on Toronto Raptors winning the championship title in the 2018-2019 season.
Proposition
Proposition or props are the beauty and weirdness of betting. This particular type focuses on anything else but the traditional game variables like points, outcomes or score margin. There are actually no limits to these as they can be offered on practically anything, even something like "Would Javale McGee kiss a courtside sitting fan during the regular season game?" 
Mainly, though, they are offered on individual players or game scenarios. A typical example would be:
Will Stephen Curry score 15 or more three-pointers in a game this season?
Yes; 4.50 (7/2)
No; 1.20 (1/5)
Understanding all the advanced betting types is essential for a punter, who wants to be profitable and be able to spot value. No matter which type you would like to stick with, remember one thing, it takes more than just a betting type to be a successful bettor. 
In case you missed it, check out the "NBA betting guide: basic types of bets" to learn the fundamentals of NBA betting.