Sports Betting Guide
NBA betting guide: basic types of bets
Basketball has found love of millions of people around the world. It is said to be one of the fastest-growing professional team sports. While it is being played around the globe more and more, it's also becoming one of the musts among bettors.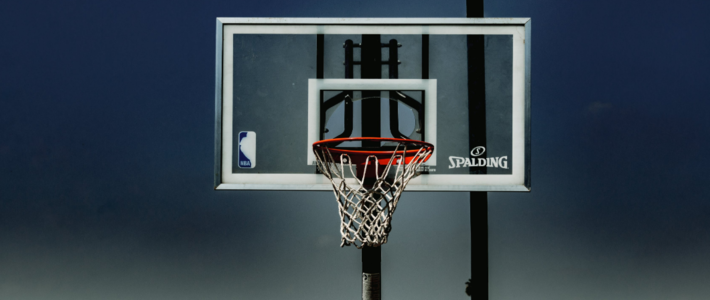 Today we would like to discuss the NBA betting, to be more precise the type of bets you can use while betting on NBA, the most elite basketball league in the world.
To start off there 3 main (basic) bet types for NBA:
Moneyline
Handicap
Totals
They all come in handy when you are thinking about placing a wager on, let's say LA Lakers or Boston Celtics.
Moneyline
It is the most common and simple market for basketball. In this case, you place your money on whichever team is going to win. Very simple. For example, let's take a look at the odds for Boston Celtics vs. Utah Jazz game:
Boston Celtics: 3.44 (61/25)
Utah Jazz: 1.36 (9/25)
Here, you can see that Utah Jazz is a favourite with 1.36 (9/25), while Boston Celtics only has 3.44 (61/25). You can place your bet on either of the teams, but in this case, it would be smarter to stick with the Jazz, also taking into consideration that they are playing at home.
This is all the basics you need to know right now about the moneylines.
Handicaps
We suggest you get familiar with moneyline first before moving to handicaps because for some players it might get tricky. Even though it might seem complicated at first sight, it's a very useful tool. It is the most helpful in situations where one team is heavily favoured over another.  
Handicaps are usually displayed as either "+" or "-" along with a value. The main trick about them is that their result is sometimes different from the actual one. Here' how.
Let's say you have a match between Golden State Warriors and Indiana Pacers.
Golden State Warriors: (+7.5): 2.05 (21/20)
Indiana Pacers: (-7.5): 1.86 (43/50)
The -7.5 & +7.5 are our handicaps, meaning that the Pacers start the game with -7.5 points and the Warriors with +7.5. Therefore, if, let's say, Pacers won (100-96), in order to calculate the result of the handicap we have to subtract 7.5 from 100, which will be 92.5-96, which means the Pacers lost. Pacers would have to beat Warriors 104-96, therefore 96.5-96 to "cover the handicap".
Take a look at our guide on handicaps where we explain the inner works of this type of bet.
Totals
Totals are rather simple; basically, it's an Over/Under type of bet, where the goal is to guess the total amount of points scored during the game by both teams. Let's assume that odds are:
Over 210.5: 1.96 (24/25)
Under 210.5: 2.11 (111/100)
If the match finished with a score 116-98 and you placed your bet on an Over option you will win because the total game points will be equal to 214. If you had bet on an Under option, you would have lost your bet.
This was just a quick overview of the basic types of NBA bets.
Stay tuned for the second part with more advanced betting types.
NBA guide: The best strategy of how to pick an NBA MVP Winner