Betting News
Risk Free bets on Wimbledon 2015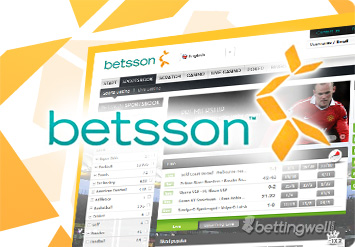 Place bets on tennis with bookmaker Betsson and receive Risk free bet.
Another bookmaker prepared attractive promotion because of the beginning of tennis tournament - Wimbledon. Bookmaker Betsson offers Risk Free bets to all his players which will place bets within two weeks of the duration of tournament. Wimbledon will be played at grass outdoors All England Lawn Tennis and Croquet Club in London within June 29th - July 12th.

Each player which is interested in promotion may join by signing up at bookmaker Betsson website. By placing bets up €50 during the first week of the tournament from June 28th to July 5th, a player may be qualified to receive a risk free bet up to €20 It has to be remembered that bets must include at least one bet on Wimbledon to qualify for promotion. Risk free bet, up to €50, will be given when turnover is reached. In case of losing bookmaker will refund lost money up to €20.

If a player wants to get second Risk Free bet he must sign up for promotion. In the second week of promotion from July 6th to July 12th players may expect Risk Free bet for mobile devices up to €25. In order to receive a bonus a player must bet on sports up to €50. Risk Free bet will be added to player's account after turnover is reached. In case when a Risk Free on mobile device loses a players will give back up to €25 without any conditions.