Betting News
Free bet hunt at 888sport bookmaker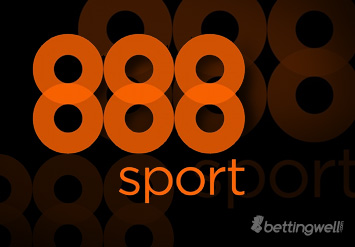 Bookmaker 888sports offers its customers to catch free bets as in the game Pokemon Go.
The British bookmaker 888sports has launched a new fascinating game "Free Bet Hunt", which is a geo-technological game with elements of additional reality by analogy to Pokemon Go. Success of pokemons inspired the bookmaker for development of an interesting application for mobile phones/tablets.

Only players who have at least once deposited to 888sports and live in Great Britain can take part in this game. In order to begin their hunt in "Free Bet Hunt" a player has to enter the bookmaker's site on Saturday between 10:30 and 21:30, find a link for "Free Bet Hunt" and the application will tell where to go further. In general, one player can catch 5 free bets for the amount of up to £35, one freebet can make from 5 to 10 pounds.

You can hunt freebets near football stadiums of the English Premier League and four stadiums of the Championship, these are mainly stadiums of the teams, the main sponsor of which is 888sports – Brantford, Birmingham City, Nottingham Forrest and Preston North End.

Freebet stops are located out of the stadiums so every user of the application can catch a free bet without the necessity of entering a match. You should remember that a caught freebet has to be placed on a match of the team, near the stadium of which the user's location was. You can catch just 1 free bet on one freebet stop which will be active for 2 hours. You can catch such freebet just after fixating the smartphone's camera on it.
All 888sports bookmakers promotions.