Betting News
Promotion FanMiles from bookmaker Bet-at-home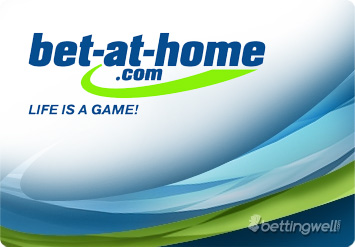 Bookmaker Bet-at-home is known for its rich bonus offer. All users may now join the promotion FanMiles and receive valuable prizes.
Football fans have the possibility to take part in special promotion of Bet-at-home - FanMiles. As it is known the Austrian company is a sponsor of many football clubs, among others Schalke 04 and Hertha Berlin. Thanks to such magnificent cooperation an idea of such attractive promotion for all fans of German teams has emerged.
Bonus program - FanMiles- has applied since 22 September 2015. In order to join promotion one needs to register bonus card on the account of the bookmaker Bet-at-home. Thereupon on the website of bookmaker there are two corresponding promotion, a player will be signed to promotion to which he registered with bonus card. Bookmaker awards all users 500 FanMiles after first deposit o minimal 20 Euro. Each placed bet on the matches of Hertha or Schalke 04 of at least 1 euro will bring another 10 FanMiles. To Hertha BSC and Schalke 04 matches count also matches which are found in a tab "football" or in which name "Hertha BSC" or "Schalke 04" are found.
Most of the bets translate to larger number of fans of FanMiles, which a player later on will be able to exchange for valuable prizes. Full lists of prizes are available on websites www.herthabsc-bonus.de oraz www.schalkebonus.de. It is worth to remember that collected FanMiles can be used within promotion of Bet-at-home.