Betting News
Win a trip to Las Vegas with Bet-at-home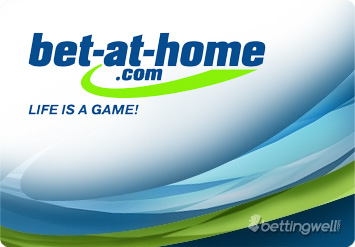 Bookmaker Bet-at-home has prepared a special offer for fans of the sport.
Such promotion has not been on the bookmaker's market yet. Bookmaker Bet-at-home invites all sports fans to participate in a unique promotion "THE ULTIMATE SPORTS LOFT!". In this promotions, sports fans can fulfill their dream – to watch sports events without limit. Six participants will move to an exclusive apartment with the area of 280m2 located in Berlin They will be there to watch sports on 12 TV screens while drinking beer, playing table football and betting on matches. Bookmaker Bet-at-home will equip the apartment with all necessary facilities and will give found for sport bets, in return, participants will receive tasks to perform in the apartment. What's more players will be able to take part is each Hearth BSC on Olympic Stadium where they will be watching them live. This game will last at least one month because every time one of the residents will have to move out and make space for the next participant.
From time to time participants will be visited by experts from Hearth BSC who will have huge impact on the choice of the main winners. It is worth to try and win because the prizes are very attractive – a trip to Las Vegas and 5,000 euro in cash. In order to join the best six one must subscribe to promotion on bookmaker Bet-at-home site, and complete the registration form. It is worth to be very convincing in order to join the six.
Do not miss this opportunity and subscribe to the promotion of Bet-at-home today!