Betting News
Which way should top online bookmakers go after sports betting fell off?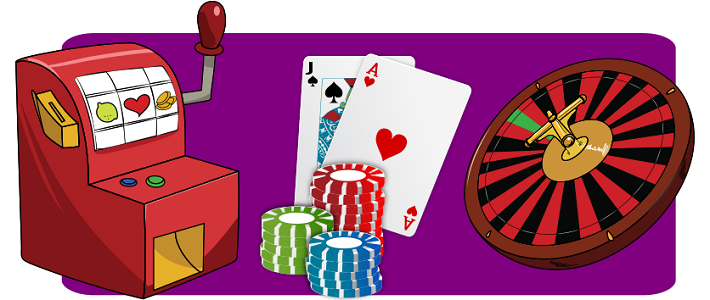 We are not going to open your eyes telling that sports betting is currently not looking the way we used to see it. The majority of sports and sporting events have been cancelled or postponed until further notice. The whole bookmaking industry is squeezing the most out of the sporting world «leftovers». Therefore, which approach should top online bookmakers take to fight the crisis? Read on.
If anybody would've told us something like is coming we would've laughed at them and think they are crazy. Well, it is what it is at the end of the day. Top online bookmakers and the whole gambling industry has been deprived of their main source of revenue after all the major sporting events have been put on hold. What was looking promising to be a record year for bookmaking turned out to be almost a disaster.
After all the major sporting events like UEFA Champions and Europa Leagues, Olympics, the Grand National, Premier League, NBA, and the list goes on and on, got all cancelled pretty much at once, top online bookmakers were left only with a couple of football leagues here and there, some horse racing and a bit of table tennis in Pennsylvania and Indiana (USA). So while these, let's call them, sporting «leftovers», are not enough to generate the much-needed numbers, which way should top online bookies go to provide the best product they can to their always hungry clients?
Esports
If you are no rookie to sports betting, there must be no question whether you know about esports or not. Anyways, some of you might still have not heard about it. For those don't know what these are, they are basically computer video games that are suitable for the competitive team or individual playing like Counter-Strike: Global Offensive, Dota 2, Starcraft, FIFA, NBA 2K, Fortnite, etc They have been around for a while, constantly growing in popularity among punters.
Taking into consideration the present situation, we can say that esports have been made for this moment. They can be played online, from any part of the globe, not breaking any social distancing rules and precautions. After the supply of the traditional product like football, basketball, formula 1 and tennis has been cut off, punters started searching the Internet to find what else is out there to help them quench their thirst? Obviously esports were their first option. It is not a surprise that top online bookmakers are always including these markets in their offers.
How to place an esports bet? Step-by-step tutorial
Let's use Formula 1 and the NBA as an example. Both of those are currently cancelled with no action allowed. Many real athletes and esports companies and player as well started cooperating in order to provide fans with a computerised version of events like Australian Grand Prix and the NBA itself. The latter one even announced to host an NBA-player only NBA 2K tournament. Taking into consideration that esports generated more than $1 billion in revenue last year and grew its audience to more than 450 million people worldwide, it was only a matter of time when it would become the next major thing, for gambling as well.
Despite such great numbers, it is still too early to compare esports to football or even tennis. However, industry experts say the only thing that stands in the way of esports topping the betting world is the lack of education on the matter for both clients and operators. We do personally believe that bookmakers will not miss a chance of capitalising on such a great opportunity.
Virtual sports
Only real punters know what they are. Well, not quite. Top online bookmakers started offering virtual sports long ago. All the major industry players cannot be seen without a separate virtual sports section on their websites. We can keep arguing about the legitness and probability of these computerised events but taking things as they are, virtual sports are the closest alternative to traditional sporting disciplines. You can get the best replica of your favourite sports like football, tennis, horse racing, formula 1 and even darts.
Many industry experts have mentioned that virtual sports carry an enormous potential to exceed revenues generated by sports betting in the near future. The whole approach to these totally computerised events changed after the Prague Gaming Summit where the Generation Z concept was introduced. It was found that these 24/7 available animated sports are very suitable for the younger generation of punters that is more familiar with new technology. The implementation of advanced graphics and even commentators by the majority of online betting operators made this what seemed to be an odd product, an excellent way to generate profit and grow customer base. One of the recent studies also found that adapting the product to Generation Z needs increases the likeness of exposure and acceptance of a fairly new product. What is more, it was also found that customers who engage with virtual sports games remain loyal, which is a crucial factor in the current situation.
Online poker and casino
We all know that the online casino is like a younger brother of the sportsbook. They have a long history together and currently, the younger one can fill up the spot when it's needed the most. 
Both casino and poker have huge potential to grow with the first one, being predominant in the gambling industry. However, this recent situation opens up more doors for poker like never before. Players that shift from sports betting are not always opting-in for casino and slot games. Some of them are still looking for the competitive element, which poker is ready to provide. Having said that, professional poker events can easily be carried out digitally without a physical presence. Experts also say that instead of playing quick online slots to feel the gap in between betting streaks, players would turn to a more time-consuming poker, due to having more time in their disposition to invest in something more complex.
All of this also hugely depends on how top online bookies will approach this. Providing the right product will be the key here. Short poker contests, bonuses and promotions will be a great way to lure indecisive clients.